IATO Maharashtra organised a networking dinner meet on 19th November at Sun-n-Sand Hotel in Mumbai for their members. The physical event was well attended by many members from the Mumbai region.
Rajnish Kaishta was the key speaker and gave details about the upcoming 36th IATO Annual Convention to be held from 16th to 19th December 2021 in Gandhinagar, Gujarat. He also discussed members' problems due to the pandemic and work undertaken by IATO at various levels including ministries and governments.
Few of the members also raised their points, opinions and grievances which was very well-acknowledged by the IATO chapter heads. They have promised to address the matter and find early solutions to the member's problems.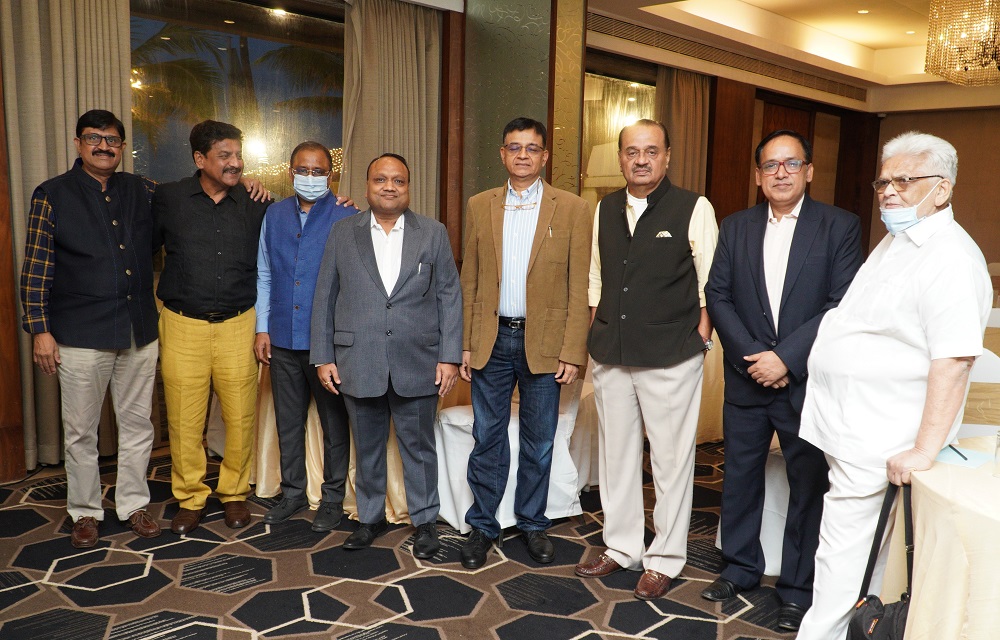 Many members were keen to attend the convention and some also confirmed their participation. IATO's theme 'Brand India – The Road to Recovery' will provide an excellent opportunity for member delegates, to network, discuss and listen to the leaders of Inbound Tourism with the hope of it reviving soon.
The meet concluded with honouring a few key members and guests. Cocktails and Dinner was served at the beach side, making a perfect ground for the further networking session.
The meeting had Bhavna Shinde, Assistant Director, India Tourism Office, Mumbai and TAFI President- Ajay Prakash as guests and outbound operators such as Pranav Kapadia from Global Destination and Sunil Mathapati from Intrepid Marketing and Communications were also seen and honoured at the meet.
Rajnish Kaishta, Secretary, IATO, said, "Western India is the second-largest chapter of IATO after Delhi. I was indeed very happy to see the enthusiasm amongst the members in Bombay. Most of them showed their interest to join the IATO Convention in Gandhinagar. They were also very keen to know more about moving from allied to active membership and be more closely associated with IATO.
I was able to share and discuss with the members, the latest IATO interactions with the govt, the soft opening of E visas along with pointers for the road to recovery. From the interactions, the common factor was everyone wants the scheduled flights to be back, so that normal inflow of foreign tourists starts as early as possible."
Jitendra Kejriwal, Chairman, IATO Maharashtra and Dadra Nagar & Daman Chapter, said, "This first physical meet of IATO in Maharashtra after the lockdown was much needed and appreciated by the members. Over 40 members attended the event and it concluded with some interesting insights. I was also glad to see many hoteliers attending the meeting this time. Around 15 members have confirmed for the IATO convention and are more are expected to join shortly. Presently, many members are concentrating on Domestic tourism but I am sure that the 36th IATO Convention at Gandhinagar will be a great platform and opportunity for members to bond after nearly two years and find out ways and solutions to work towards enhancing inbound travel."
N. S. Rathor, Chairman, IATO Western India, said, "We were more than happy to have our physical meet after almost 20 months. My main motive is to get majority of my members from the Maharashtra area to become approved MoT approved agents. Once you are an approved agent, the members can avail themselves a lot of benefits and thus they should take advantage of the same. Members are shying away from this aspect and are not at ease regarding the documentation process. However, I think this should not be the case as in my experience, the Tourism office in Mumbai is very supportive in such matters. Secondly, there is a need to work among members, not only local level but at the state-wise too. For example, a member from Gujarat should easily approach a member from Maharashtra or vice versa for any tour or hotel-related bookings and enquiries. This way they can avail more options, assurance of better rates and not getting cheated, get early confirmations and quality service for their bookings. They can also help each other with enquires when they cannot cater to the services. I feel a proper network has to be built in the regards and we are working towards it."