Operating an elegant and luxurious fleet of three cruise vessels plying the Nile, Mayfair Cruises is one of the top river cruise operators in Egypt. With great expectations from the India market, Maggie Petrova, Commercial Director, Mayfair Cruises, was in Mumbai recently to share more about their product portfolio and their readiness for the India market as she invites more Indians to visit Egypt and unravel the mysteries of the Nile, on-board one of their luxurious vessels.
– Prashant Nayak
2022 has been a rewarding year for tourism in Egypt, says Maggie. 2022 was expected to be a better year as compared to 2021. However, they were not expecting the figures to be as good as they were. In some regions, they surpassed the pre-COVID levels, which indeed was remarkable.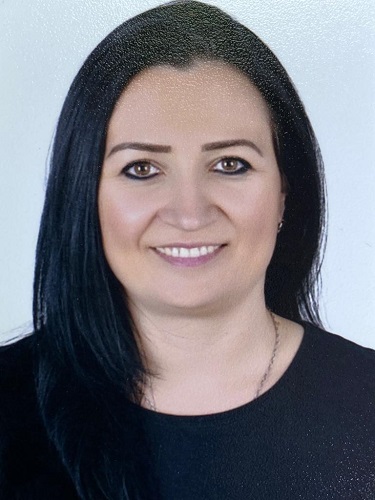 All three Mayfair cruise vessels, M.S. Mayflower, M.S. Mayfair, and M.S. Esplanade were running with good occupancy without running any special promotions or offers. Maggie states, "This only reflects that the worldwide interest in Egypt has increased. People are now booking their Egyptian vacations and adventures four to six months in advance, which is a new trend."
"When it comes to Indian travellers, we have noticed that they book at the very last minute. However, we have also noticed that some discerning Indian travellers looking for quality experiences are booking two to three months in advance," Maggie added.
Mayfair Cruises has always been very proactive when it comes to discovering and approaching business potentials from around the world. India blinked on their radar way back in 2019, and it had drawn strong plans to enter the market in 2020. Unfortunately, COVID put them on hold for quite some time. When Maggie visited India back in October 2022, she was not sure about the market. However, with the way the tourism business has been recovering and growing in India, she is convinced about the India market and its tourism potential. For her, India, with its growing economy, looks promising and cannot be ignored. "Lots to work on, but cannot be ignored," remarks Maggie.
With established business in markets like America, Mexico, Brazil, Australia, Japan and Canada, Mayfair cruises is now planning to foray into Asian markets like India and China. "As a brand that's fairly new to India Market, we have done our research and development to understand the market requirements and have accordingly adjusted our operations, especially in terms of F&B offerings on our ships. We have partnered with Nijhawan Group to grow and excel in the India market and I'm hoping this partnership will yield prolific results for us," elucidates Maggie.
Mayfair Cruises has especially curated its cuisine offerings as per the Indian palates and is now looking forward to host their Indian patrons on the Nile Cuisine whilst they are on a vacation in Egypt. They are also considering one special departure from India for the upcoming Diwali season, with lots of entertainment and Indian chefs on board. Preparations are underway, and once finalised, a special announcement will be made.
Mayfair Cruises sail from mid-September through late April or early May. They are closed throughout the summer. Maggie informs, "During summers, the temperatures are very high, sometimes reaching over 50 degrees. Cruising on the Nile involves 80 per cent of the time being outdoors for recreation and active outdoors for visits and exploring. It is not recommended for people to be out in such high temperatures and it could be dangerous for our clients. Thus, we would rather not operate than expose our clients to such weather. It wouldn't be right. However, you will find many of our cruise colleagues operating during the summer. For us, this is misleading the client."
Indian river cruise aficionados can now experience safe and true luxury in Egypt aboard the Mayfair Nile cruise sailings between Luxor and Aswan, where exceptional service is standard on all the decks. They can enjoy tastefully decorated public spaces, a spacious sundeck for relaxation, and homely accommodations, all serviced by attentive and friendly staff while they explore Egyptian temples and tombs such as Karnak and Luxor Temple and many more. Their trip on the Nile is sure to be memorable, not only from the cruising angle but also from exploring the impressive ruins and relics of Egypt's ancient past that they will discover along the way.
M.S. Mayfair – Feel pampered in every way
Aboard M.S. Mayfair, retreat to elegant interiors, comfortable cabins, serene surroundings, and lavish dinners topped off with natural sightseeing. A cruise aboard M.S. Mayfair will be a truly unforgettable experience. The Deluxe cabins here have a blend of unmatched intimacy and comfortable individuality with tasteful attention to detail. The Presidential Suite has lavishly appointed rooms with verandas. They also have an executive cabin equipped with a queen size bed and a private veranda to watch the Nile drift by. The elegant 'Nile Avenue' restaurant located on the Nile Deck features a savoury modern fusion of contemporary and authentic dishes prepared by internationally trained chefs. Designed with guests' comfort in mind, the Bel Air sophisticated lounge bar features distinctive and intimate spaces providing an ideal retreat for individuals and small groups. There are also soothing aromatherapy and a variety of therapeutic massages in their rejuvenating spa.
M.S. Mayflower – Cruise past the rich history and timeless beauty of Egypt
Guests can indulge in the sweet life aboard M.S. Mayflower and discover grandeur and elegance set off by regal accommodation, succulent flavours, and a flair of fun and exciting night-time celebrations. Mayflower's deluxe cabins come with refined interiors and art deco the details featured in the elegant cabins provide every facility for an ultimate luxury experience. The Presidential Suite is an Ottoman-styled luxury weaved in grandeur elegance, The Lounge and Reception surround guests with exquisite design and unique ambiance while sipping colourful cocktails or having refreshing snacks and the Pasha restaurant delights guests in every bite. On the Mayflower's Sun Deck, one can get a sun-kissed tan while cruising or watch breathtaking sunsets.
M.S. Esplanade – An intriguing place to be as ancient history drifts by
Glistening in bold sophistication from bow to stern, the luxurious M.S. Esplanade offers guests a dream-like journey to uncover the land of ancient history and its captivating natural mysteries along the Nile. Guests can enjoy breathtaking sunsets on board contemporary lavishness as they retreat to artistic interiors. The Deluxe and executive cabins on the cruise boat are extravagantly comfortable and tastefully done. The Presidential suites have heart-warming interiors complimented with an oriental touch of black and white photography. The classy Belle Vue Restaurant located on the Nile Deck features a variety of contemporary and authentic dishes, meticulously prepared by the chef. Guests can relax at the Plaisir lounge and bar's bright surroundings and enjoy an afternoon snack or digestifs from the large selection.