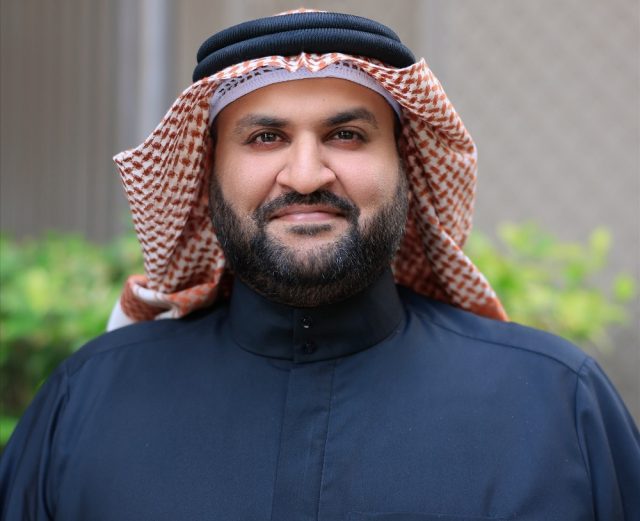 At a media roundtable held during the Arabian Travel Market 2023 in Dubai, Bader Ali Habib, Head of South Asia, Dubai Department of Economy and Tourism (DET), shares how Dubai, 'City of the Future,' has established itself as a hub of innovation, investment opportunities, and smart living. Beyond its iconic skyline and luxurious amenities, Dubai's government has taken significant strides to create a comfortable and forward-thinking environment, encompassing both social and physical infrastructure.
– Sonika Bohra
Well known as the 'City of the Future,' Dubai is rightfully considered to be one of the most innovative, investor-friendly, and smartest destinations worldwide. It's not just sky-high buildings and luxurious amenities that attract investors to Dubai. The city's government has made strides to make a living in the city comfortable and forward-thinking, from social to physical infrastructure. Still, Dubai is striving to transform itself into a futuristic city with elements that come out of dreams and science fiction.
It is also the vision of His Highness Sheikh Mohammed bin Rashid Al Maktoum, Vice President and Prime Minister of the UAE, and Ruler of Dubai to transform the destination into one of the world's leading metropolises and build it as a prominent international business, investment and tourism destination. On this futuristic vision envisioned by the royal family, Bader Ali Habib reiterates H.H. Sheikh Ahmed bin Mohammed bin Rashid Al Maktoum's words, "We want to be the number one in the world, and we will continue to be the number one."
On these visionary thoughts for Dubai, Bader further adds, "I think that resonates in the way we operate our day-to-day lives. And I feel like that's the vision that we all have. We will continue pushing that, especially with the Dubai Economic Agenda D33 that was announced recently. We want to double the size of the economy. And from a tourism perspective, we want to be one of the top three cities in the world. And I believe we have the roadmap for that. We have all the opportunities, all the right tools, the right people and the right vision to make that happen." Dubai Economic Agenda D33's goal of consolidating Dubai's status as one of the world's top three cities for travel and business and to double the size of the emirate's economy by 2033.
Moving forward, Dubai is sure to attract a greater number of people for work and leisure. It already is a regional connecting hub for millions of tourists and passengers. More than tourism, it is also about how the city is systematically improving its ways of attracting more people towards living a good life. For instance, a lot of Indians who have been to Dubai several times, now aspire for a golden visa to live there. They are ready to invest, move in with families and look forward to sending their children for further studies. Adding to this, Bader says, "I know so many people in my close circles, celebrities and business communities who want to shift to live here while operating their businesses in India. And they have been very happy."
Dubai welcomed 4.67 million international overnight visitors in the first quarter of 2023, compared to 3.97 million tourists during the same period in 2022. In January – March 2022, 376,000 Indians visited Dubai, and in the same period in 2023, with 6,12,000 Indian visitors, Dubai surpassed the 565,000 visitor milestone set in January – March 2019.
"India has been the number one source market so far. We would like to continue with this trend as we see there are a lot more opportunities from the stopover segment. There are capacity constraints, but we have always been wired to think around opportunities rather than challenges. With stopovers, there are a lot more seat capacities that we can still bring into Dubai, be it one or two nights. Moving forward, this will eventually grow," shares Bader.
Dubai 2040 Urban Master Plan, which was recently announced, is the seventh development plan for the emirate since 1960. As Dubai shifts towards a more advanced, inclusive, long-term approach towards tourism, sustainability is becoming increasingly important as an opportunity and driving force for growth, as more and more travellers seek out sustainable destinations.
"The 2040 Urban Master Plan is to ensure that we have enough sustainable measures taken in Dubai. We want to make sure that there is enough green land in Dubai along with the beaches. For any destination to grow, one needs to build infrastructure, but there will always be questions asked about sustainability. Today, we do not promote single-plastic use. We don't have papers printed at our end. Government entities are encouraged to have digital signatures. Our key sustainable initiative is the Dubai Can campaign, which encourages the use of reusable bottles. So, with the Urban Plan, we are trying to become more sustainable right now. And the fact that we are hosting the COP28 reiterates the fact that by winning the bid, the global committee has faith in Dubai to make the difference," states Bader.
Bader emphasises the significance of sustainability as a critical challenge for the global tourism industry. With 2023 being UAE's Year of Sustainability and Dubai hosting COP28 from November 30 to December 12, 2023, sustainability lies at the heart of Dubai's strategy. Aligned with the vision of Dubai's visionary leadership to make the city the best place to visit, live, and work, Dubai has achieved significant milestones through the Dubai Sustainable Tourism (DST) initiative. The aim is to reduce the carbon footprint and foster a more responsible and inclusive tourism industry.
DST, a Cornerstone of Dubai's Strategy: Dubai's commitment to sustainability is embedded in its strategic vision. The DST initiative has played a crucial role in driving sustainable practices and positioning Dubai as a global leader in this area. DST aligns with the Dubai Economic Agenda 2033, which seeks to further consolidate Dubai's status as one of the top three global cities. Additionally, DST is aligned with the United Nations' Sustainable Development Goals 2030, demonstrating Dubai's dedication to international sustainability targets.
Under the DST initiative, Dubai has launched several key initiatives that are transforming the tourism sector and promoting sustainable practices:
Carbon Calculator: The DST initiative incorporates a real-time carbon emission tracking mechanism, empowering hotels to monitor and effectively manage their energy consumption. This tool enables hotels to make data-driven decisions to reduce their carbon footprint and enhance energy efficiency.
19 Sustainability Requirements: To ensure the implementation of effective green practices, all hotels in Dubai are mandated to adhere to the 19 Sustainability Requirements. These requirements provide a comprehensive framework for sustainable operations, promoting environmental stewardship across the hospitality industry.
Dubai Can: Dubai Can, a citywide initiative, encourages both residents and visitors to utilise reusable bottles and refill them at designated water stations. Within a year, Dubai Can has made a significant impact by reducing the consumption of over 7 million 500 ml single-use plastic water bottles. Nearly 1,000 city stakeholders have become official partners of this movement, showcasing a collective commitment to sustainability.
Bader emphasises the critical importance of promoting sustainable tourism practices for the overall success of the industry. Travelers are increasingly conscious of their environmental impact and are actively seeking destinations that align with their values. To meet the evolving expectations of travellers, Dubai welcomes a more evolved, collaborative, inclusive, and long-term approach to sustainable growth. By embracing sustainable practices, we can cater to travellers who prioritise responsible and ethical tourism choices.
The hotel sector in Dubai saw a surge in performance during the first quarter of 2023. The hotel sector outperformed pre-pandemic levels across all other hospitality metrics. Dubai will further enhance its Gastronomy Always on Campaign as Dubai drives growth in the hospitality and F&B sector, focusing on the four pillars of diversity, value for money, authenticity, and experience.
The Dubai government, aligned with its goal, is expanding the number of attractions in the city and has opened many places recently that have helped enhance Dubai's appeal as one of the world's top leisure and business destinations. It is also banking on India, its biggest source market, to lap up its renewed tourism products and come back for more. India continues to prove crucial to Dubai's long-term tourism growth, with the Asian powerhouse consistently ranking among Dubai's leading business and leisure tourism source markets. Where India is concerned, Dubai will continue to showcase its offerings in various segments, including ecotourism, food tourism, wellness tourism, cruise tourism, golf tourism, sports tourism, and MICE and destination weddings.
"India is a huge country with 1.4 billion people and it is certainly a very big market to say that you have championed it. Besides, Mumbai, Delhi, Bengaluru, Chennai, Hyderabad, and Kolkata, the tier 2 and tier 3 cities also have immense potential for us and there is an increased demand for family, honeymoon, sports and MICE travel. All these segments have emerged as massive feeder markets for Dubai. Now the destination is also connected with 22 cities in India, the latest being Bhubaneshwar, which marks remarkable connectivity. Today, Dubai is just not a friendly destination but also an affordable and pocket-friendly destination for Indians," assures Bader.