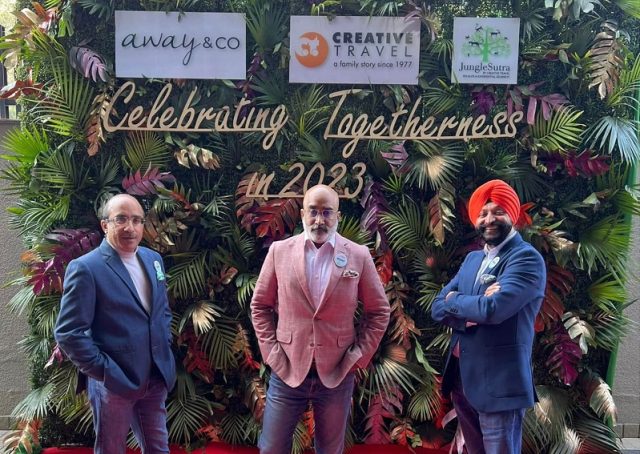 Creative Travel hosted its much-awaited Chaat Party on January 28, 2023, in Gurugram. This annual affair and tradition of the Creative family started in the early 90s by the late Ram Kohli, and since then, it has been a regular on the must-attend list of Delhi-NCR's travel glitterati.
A clear sunny winter afternoon with deep blue skies provided the perfect backdrop as the Creative family welcomed its partners to have a relaxed afternoon chatting over Chaat.
It provided a great opportunity for hoteliers, airlines, transporters and so many travel industry stakeholders to bond and catch up as the industry finally appears to emerge strong and away from the lurking shadow of COVID-19.
This year's Chaat Party attracted over 400 guests who satiated their senses and taste buds gorging on spicy Gol Gappas and the lovely variety of Chaat spread from 'Purani Dilli'. As usual, both Rajeev and Rohit Kohli were gracious hosts. So, now looking forward to Chaat Party 2024.