In the dynamic world of travel and tourism, Sri Lanka has become an increasingly sought-after destination, with its stunning landscapes, rich culture, and warm hospitality drawing visitors from around the globe. Cinnamon Hotels and Resorts, a prominent player in Sri Lanka's hospitality industry, has played a pivotal role in showcasing the country's beauty and charm to the world. Radhey Tawar, Chief Commercial Officer, Cinnamon Hotels and Resorts, shared insights into their strategies, future plans, and the unique experiences they offer to travellers.
– Vartik Sethi
A Multifaceted Destination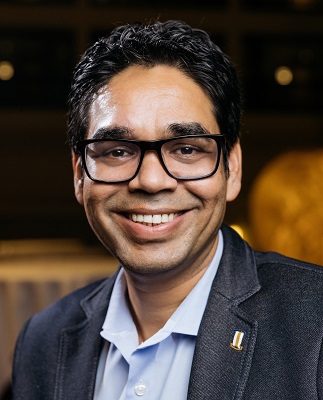 Radhey Tawar, Chief Commercial Officer, Cinnamon Hotels and Resorts, began by emphasising the significance of the Indian market for Sri Lanka and Cinnamon Hotels and Resorts. He explained that India wasn't just a vital market for Sri Lanka in general but also held a special significance for their brand. When breaking down the Indian market into segments, he pointed out that there was a diverse set of travellers.
In 2023, Indian travellers remain pivotal to Sri Lanka's tourism, averaging an 18 per cent contribution since 2018. From January to July, India consistently ranks among the top two markets, with April to July being the peak season. Travel preferences include 50-60 per cent for FIT, 15-20 per cent for MICE and business, and the rest for visiting friends and family.
Tawar shared, "The Indian market is central to our success, and we've strategically positioned ourselves to cater to a diverse array of travellers."
Catering to a diverse audience, Cinnamon Hotels and Resorts strategically operates 11 hotels across Sri Lanka, with three in Colombo and eight spread throughout the country.
Each property offers unique experiences tailored to different types of travellers. For instance, their flagship property, Cinnamon Bey Beruwala, is a favourite for destination weddings. This stunning resort is situated on the scenic Bentota Beach, which was also recognised as one of Sri Lanka's top 10 beaches by Lonely Planet. "We are targeting about 12 destination weddings annually, with an increasing number of bookings already confirmed," Tawar added.
Additionally, they provide a wildlife experience at Cinnamon Wild Yala, located at the entrance of the Yala National Park, famous for its leopard sightings. 
Targeting the Indian Market
Besides the destination wedding segment, honeymoon travel is another lucrative market, with travellers showing interest in combining trips to Sri Lanka and the Maldives for a diverse and unique experience. The proximity of both destinations and the ease of travel between them makes this combination highly attractive to Indian tourists.
To tap into these markets effectively, Cinnamon Hotels and Resorts has established a global sales office in India, with a presence in Mumbai, Delhi, and Bangalore.
Reviving Tourism Post-Pandemic
Tawar shared encouraging news, stating that by the end of the fiscal year, they expected tourist arrival numbers to approach the levels of 2018-19, which was the country's best year for tourism. He noted that monthly tourist arrivals were expected to surpass those figures as early as January. This resurgence is seen as a positive sign for Sri Lanka's Tourism as well as Cinnamon Hotels and Resorts as a brand.
Creating Holistic Experiences
Cinnamon Hotels and Resorts has gone beyond traditional hospitality by creating a comprehensive ecosystem around its properties. Two key components of this ecosystem are Cinnamon Nature Trails and Cinnamon Air.
Cinnamon Nature Trails: This initiative enhances the adventure aspect of travel by offering nature experiences to guests. The Nature Trails team organises safaris, nature walks, and other activities that highlight the natural beauty and wildlife in the vicinity of their properties. Whether it's leopard safaris near Cinnamon Wild or marine adventures near Trinco Blu by Cinnamon, Nature Trails ensures that guests have a deeper connection with the environment.
Cinnamon Air: This domestic air taxi service provides convenient travel within Sri Lanka. Travellers can choose from scheduled flights or even charter flights for special occasions or group travel. Cinnamon Air facilitates hassle-free travel, reducing the time spent on road journeys.
Sustainability and Environmental Initiatives
Sustainability is a core focus for Cinnamon Hotels and Resorts. Tawar shared, "We are committed to reducing single-use plastic waste by 50 per cent by 2025, with impressive achievements already made in the Maldives." Cinnamon is also actively involved in biodiversity conservation projects, such as the Cinnamon Rainforest Restoration Project to reforest and rehabilitate rainforest areas.