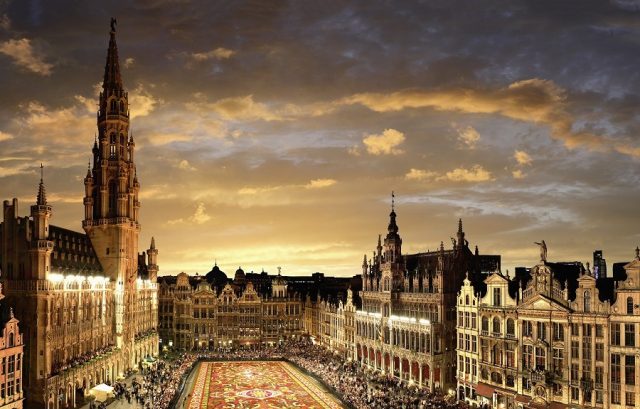 Visit Brussels recently concluded successful roadshows in Delhi and Mumbai with the participation of 150 key partners and luxury agents. The Delhi chapter was hosted at the residence of H.E. Didier Vanderhasselt, the Belgium Ambassador to India, providing TTJ with a valuable opportunity for dialogue.
– Prativa V Bhalla 
International Hub of Trade and Diversity
Brussels thrives as a vibrant, cosmopolitan, and multicultural hub, largely due to the presence of the European Union and other international institutions. The city's global atmosphere is enriched by a diverse population of over 100,000 expatriates, including civil servants from institutions like the European Commission, European Parliament, and European Council. As a pivotal connecting city, it enjoys a unique advantage as a bustling trade centre. It plays a crucial role in import, export, and the diamond trade, further facilitated by its exceptional connectivity through the Brussels Airport and its status as home to the largest port in the European Union.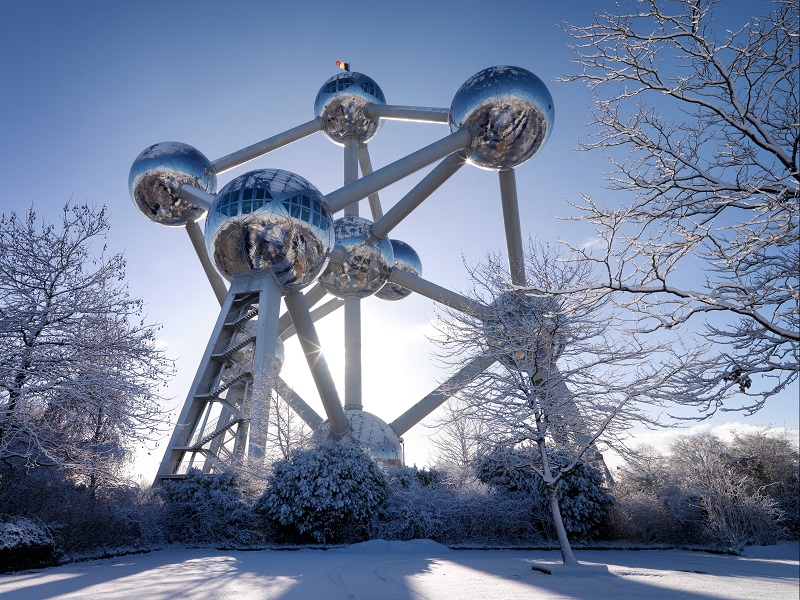 Tourism Revamped
In the post-pandemic scenario, Visit Brussels is revamping its tourism objectives, aiming to provide innovative offerings to the global market with a special emphasis on the Indian market due to its potential. The roadshows held in India provide valuable opportunities for Belgian Tourism to engage with the travel trade community, reaffirming their commitment to this promising market.
As a destination, Brussels has witnessed 35,000 overnight stays in 2022 from India, out of which 56 per cent of the travellers were leisure travellers and 44 per cent were business travellers. 50 per cent of the departures were from Mumbai, while about 20 per cent from New Delhi. With an eye on increasing these numbers, the city is restoring and rebuilding to increase tourist footfall.
The Ambassador stated, "Though Brussels has not yet returned to pre-COVID levels, it is making consistent strides towards that goal. Now the city is being showcased for its tourist potential, which travellers choose to stay in rather than simply fly through." He continued, "The trajectory for 2023 is pointing in a positive direction, hinting at a promising year for tourism from India to Brussels. The introduction of fresh attractions and upcoming experiences highlights Brussels' allure for travellers from the Indian subcontinent."
Significant efforts are underway to transform Brussels into an enticing destination for tourists, encouraging them not just to pass through but to stay and savour the city's offerings. This forms a pivotal element of the city's marketing strategy aimed at prolonging visitors' stays beyond mere stopovers. Brussels is actively spearheading a variety of initiatives to enhance its appeal and allure to tourists.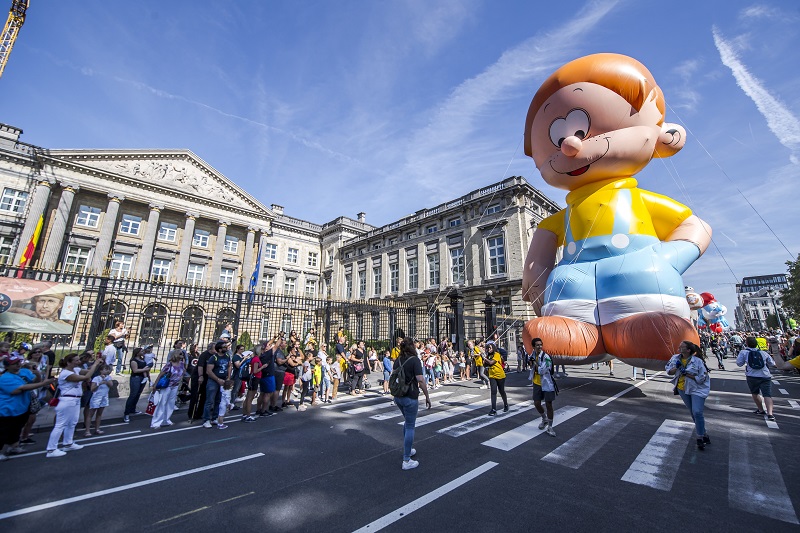 A Kaleidoscope of Tourist Delights and Immersive Experiences
In 2023, Brussels joyfully marks the 130th anniversary of the Art Nouveau movement, a tribute to the exceptional architectural genius of Victor Horta, a trailblazer in Art Nouveau design and the visionary behind Brussels' captivating structures. Horta's enduring legacy echoes through iconic landmarks like the Hotel Tassel, Solvay House, Brussels Centre for Fine Arts, Brussels Central Station, the Horta Museum, and the Belgian Comic Strip Museum. A diverse array of events are organised across the region, granting access to architectural treasures and offering an enriching program of workshops, lectures, and guided tours, especially attractive to art aficionados.
The Belgian Beer World opened its doors on September 9, 2023, to welcome beer enthusiasts from the world over. Housed within the old Brussels Stock Exchange building, this sprawling 12,000-square-metre facility promises an immersive, interactive experience devoted to the discovery, history, and appreciation of Belgium's beloved brews that showcase proud Belgian history.
The Gare Maritime in Brussels, once Europe's largest freight station, has been transformed into a bustling covered city. It now houses a mix of offices, shops, public spaces, and event venues. Visitors can explore retail outlets, food markets, parks, urban gardens, guided tours, ongoing exhibitions, and more.
In recent years, chic luxury boutique hotels like Juliana Hotel, The Hoxton, and Mix Brussels have made their grand entrances, addressing the demand for niche boutique accommodations in Brussels. By 2024, the city will welcome prestigious five-star luxury establishments like Astoria and Cardo Brussels. Despite the COVID-19 challenges, these projects persevered and are now opening their doors to meet the growing tourist demand. In 2025, more exciting additions like the Standard Hotel are on the horizon.
The Atomium, initially constructed for Expo 1958, is now Brussels' top tourist attraction, with over 600,000 visitors yearly. It serves as an art centre and an international symbol of the city and Belgium. The spectacular light shows and the escalators joining the different spheres make it a tourist hotspot.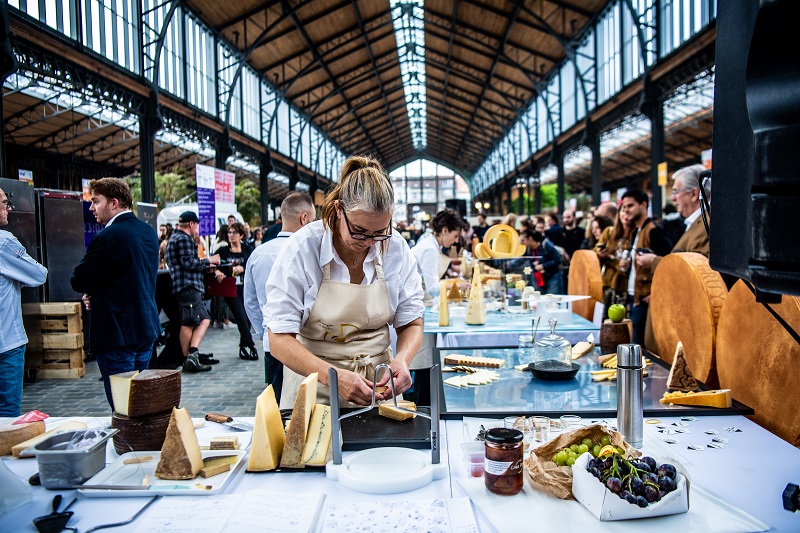 Adding to the list of popular experiences are the Brussels Art Fair, cutting-edge art exhibitions at Wiels Museum, and music festivals like Tomorrowland and the Bright Festival, which light up the city's buildings. The biennial flower festival, which covers the historic city square ground into a stunning flower carpet, is a favourite among Indian tourists. The Eat Festival celebrates Brussels' diverse cuisine, and there are, of course, numerous beer festivals to add to the mix.
Fostering Trade Partnerships and Quality Tourism
Brussels is a leading MICE destination, offering innovative support programs, top-tier hotels, and a multitude of outstanding convention venues. The city regularly hosts major conferences and seminars, making it a hub for international events and collaborations.
Visit Brussels' marketing strategy places a strong emphasis on fostering friendships and catering to the needs of their clients. Aviareps serves as their travel representative in India, and they maintain ongoing collaborations with select agencies to ensure that Belgium remains a prominent destination.
Didier further added, "We wish to attract quality tourism, a segment of tourists who wish to spend time and engage in the activities Brussels has to offer. The missions and roadshows are really effective, and it is a pleasure to host our delegates in India as they are actually ambassadors of our city and are very passionate about their travel products."
Brussels is a city brimming with character and a vibrant multicultural atmosphere, offering delightful surprises at every turn. Its diverse population brings together a rich tapestry of nationalities, cuisines, and captivating experiences. The city seamlessly blends its historical heritage with modern elements, making it an alluring destination for tourists. Notably, Brussels stands out as one of the greenest capitals in the European Union, with the Sonian Forest located close to the city centre with easy accessibility.
A Holistic Approach to Tourism
Didier further emphasised, "Brussels prioritises sustainability and responsible tourism, boasting robust cycling and walking infrastructure and an efficient public transport system. The city's businesses, museums, and hotels are dedicated to sustainability, making investments in green and solar energy, among other eco-friendly practices."
While fixed departure groups and business travel remain prominent in India's tourism sector, Visit Brussels is promoting slow tourism as a long-term goal. This approach encourages visitors to stay and fully engage with the city's distinctive experiences, aligning with a more sustainable and immersive travel ethos.