Antarctica21, an innovative Chilean Cruise Company and pioneer of the fly-cruise expeditions to Antarctica has partnered with BRANDit, one of the leading tourism marketing representation companies, to build awareness for the destination as well as the brand's exclusive small ship experiences in the Indian market and to build lasting trade relations in the country.
With 2 ships in their fleet M/V Ocean Nova and M/V Magellan Explorer, Antarctica21 has been offering extraordinary voyages to Antarctica and beyond, for over two decades. Each of the ships has a capacity of not more than 70 travellers, which allows cruisers to enjoy value time in the land of rugged beauty, millennia-old icebergs and fascinating wildlife, all of this, in an exclusive and adventurous atmosphere.
Antarctica21's decision to join forces with BRANDit stems from the increasing number of Indian travellers seeking novel and immersive journeys. With this cooperation, Antarctica21 is well-positioned to tap into this growing demand, supported by the agency's profound insights into the dynamic Indian landscape and exceptional relations with the travel trade.
The synergy between Antarctica21 and BRANDit extends beyond market entry – it encompasses the creation of innovative strategies to cater to the ever-evolving preferences of the Indian outbound travel segment. The agency will also facilitate various training sessions, seminars, workshops, events, webinars, and virtual meetings for tour operators across key markets, nurturing a deeper understanding of Antarctica21's offerings.
"Antarctica21 is a boutique wilderness adventure company that allows travellers to explore Antarctica without crossing the stormy Drake Passage. As the first fly-cruise expeditions operator in the region with over 20 years of experience, we possess an intimate understanding of its geography, wildlife, behaviour, and ecology. Now, with a dedicated market representation in India, we expect to increase awareness about the small ship experiences by Antarctica21 and unveil the untamed beauty of the White Continent to a wider audience by tempting adventure travellers to be part of the history of the Antarctic Exploration in a unique and exclusive experience," remarked Juan Cristóbal del Pedregal Bravo, Commercial Director, Antarctica21.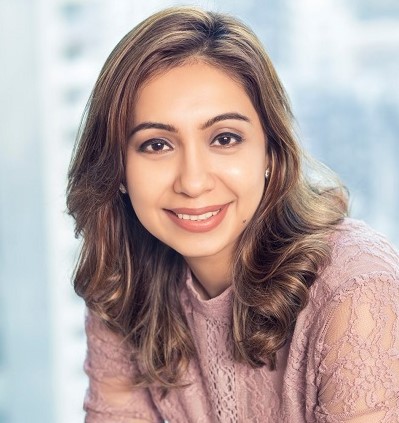 "Our association with Antarctica21 is a testament to BRANDit's growing and diverse portfolio. We are thrilled to introduce the incredible offerings of Antarctica21 in the Indian market. We will leverage our extensive understanding of the Indian outbound market and travel trade to ensure Antarctica21's exclusive offerings resonate with the discerning preferences of Indian travellers," said Lubaina Sheerazi, CEO and Co-founder, BRANDit.