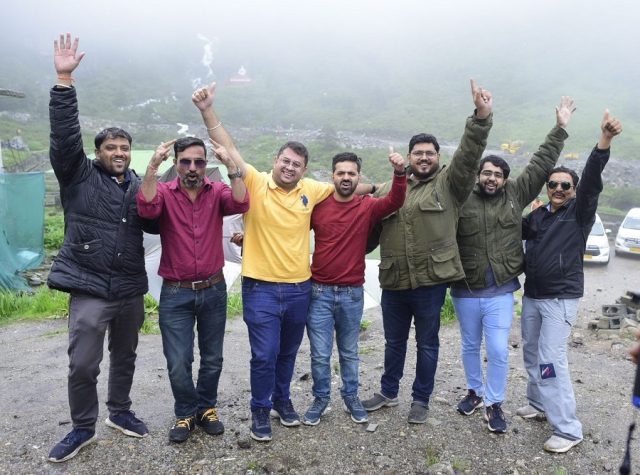 Himalayan Travels, well-known for its unwavering commitment to promoting the Northeastern region as an exclusive tourist destination, recently partnered with IDMC World, a leading organisation that showcases India's diverse attractions to the world, to organise a captivating Sikkim and Darjeeling familiarisation (FAM) trip which provided an exceptional platform for travel agents to immerse themselves in the rich tapestry of these picturesque locales.
Over five captivating days from July 15-19, 2023, the breathtaking landscapes and cultural wonders of the enchanting Himalayan region of Sikkim and Darjeeling were showcased in the country's largest FAM trip ever organised. With an overwhelming participation of more than 150 travel agents from across India, this extraordinary event, a joint effort by Himalayan Travels and IDMC World, aimed to highlight the mesmerising beauty and potential of the Northeast as a destination and India on the global stage.
"We are thrilled to have organised this monumental fam trip to showcase the untapped potential of Sikkim and Darjeeling," said Aditya Bothra, MD, Himalayan Travels. He continued, "The overwhelming response from travel agents across the country indicates the growing interest in exploring the hidden gems of the Northeast. We are grateful to IDMC World for joining hands with us in this remarkable endeavour."
The event witnessed the active participation of esteemed hotels from the region, including Udaan Hotels, Mayfair Hotels, Ramada, Lemon Tree, Summit Group, Mount Group, ITC Fortune, Denzong Regency and Mount Siniolchu Hotel. These prominent hospitality establishments warmly welcomed the travel agents and showcased the unique experiences they offer to discerning travellers.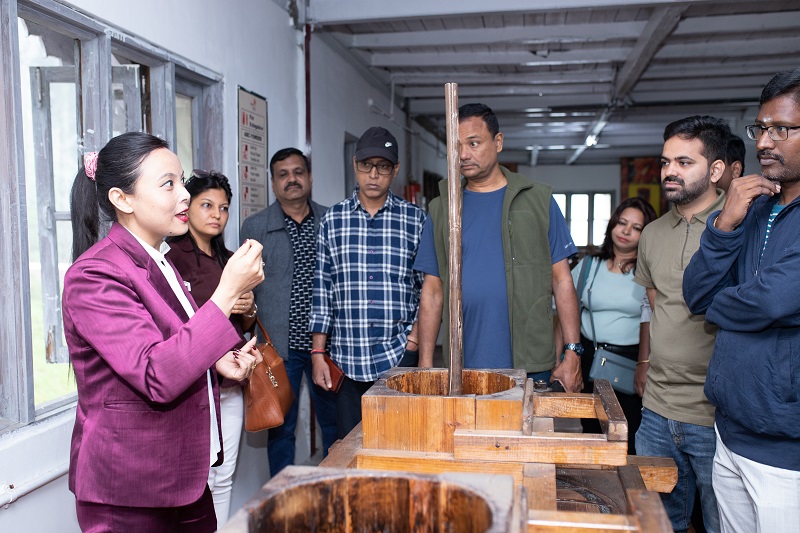 One of the key highlights of the FAM trip was the visit to the iconic Happy Valley Tea Estate in Darjeeling. The travel agents were treated to an immersive tea-tasting experience, introducing them to the world-famous Darjeeling Tea. This exclusive experience highlighted the region's significant contribution to India's tea culture.
"We firmly believe that experiences like these fam trips are instrumental in fostering a deeper appreciation for our country's diverse offerings," said Ashish Jain, Director, IDMC World. He added, "By presenting India as a captivating destination, we aim to attract travellers from around the world and provide them with unforgettable memories."
Throughout the FAM trip, participants were exposed to the region's unparalleled beauty, ancient traditions, and warm hospitality, which left a lasting impression on their hearts and minds. The carefully curated itinerary introduced the agents to the inordinate beauty of Sikkim and Darjeeling that deserves to be on every traveller's bucket list.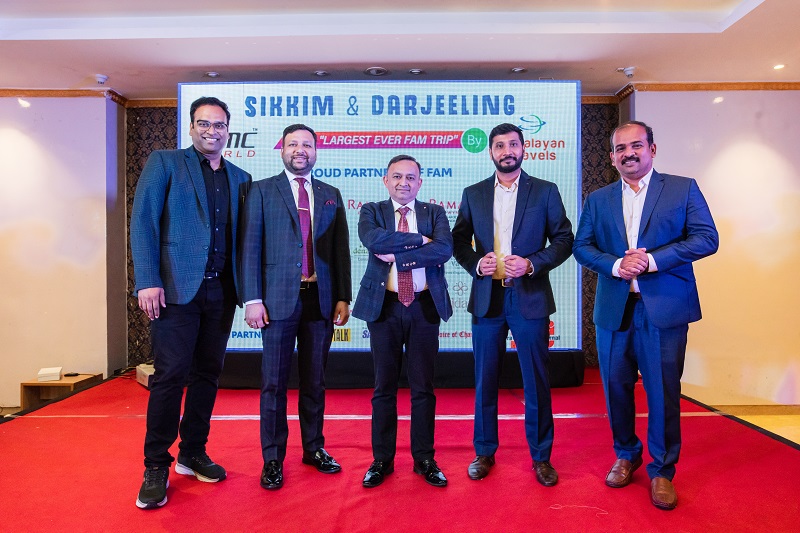 The Sikkim and Darjeeling FAM trip stood as a testament to the power of collaboration between Himalayan Travels and IDMC World in promoting tourism in the Northeast and the nation. This extraordinary initiative provided a unique opportunity for travel agents to become ambassadors for these destinations, further enhancing their appeal to tourists from India and beyond.