Signum Hotels today announced its entry in Gujarat with the launch of Signum CityScapes Landmark in Dahej, a vibrant port town located on the state's scenic coastline. Strategically located, the hotel offers 48 elegantly furnished rooms, ensuring a comfortable and convenient stay for both business and leisure travellers.
Designed with a captivating façade, Signum CityScapes Landmark boasts a range of outstanding facilities that cater to every guest needs. The hotel features multi-cuisine dining, business and meeting facilities, a well-equipped gymnasium, complimentary wifi, and on-site parking facility. A 24-hour emergency needs store and 24/7 doctor on call offers additional conveniences.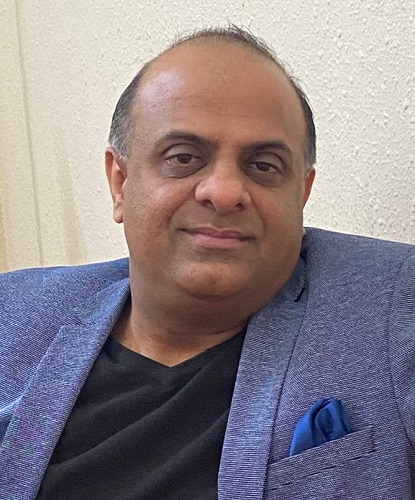 Announcing the hotel launch, Mehul Sharma, Founder and CEO, Signum Hotels and Resorts said, "Dahej's dynamic growth and strategic location make it an exciting destination for Signum Hotels and Resorts' entry into Gujarat. With the unveiling of Signum CityScapes Landmark, we invite travellers to experience the perfect blend of comfort and convenience in this vibrant port town. Our commitment to exceptional service and modern amenities aims to elevate the hospitality experience, making Signum CityScapes Landmark the preferred choice for all who visit this thriving industrial hub."
Dahej, situated on the southwest coast of Gujarat, is a bustling industrial hub on the Gulf of Khambhat's coast. Once a fishing village, it now boasts cutting-edge industries, shipyards, and petrochemical complexes. It is also home to the Dahej Special Economic Zone (SEZ), an industrial estate spanning over 12,000 acres, that houses over 1,000 companies from various sectors, including chemicals, pharmaceuticals, engineering, and plastics.
Signum CityScapes is ideally located to cater to the needs of corporate executives visiting Dahej in Gujarat. The hotel's prime location and proximity to major transportation hubs are worth noting. Baruch Railway Station is just 37 km away, Vadodara Airport is 125 km away, and the Ro-Ro Jetty Port is a mere 7 km away. Nearby landmarks include Reliance Industries Ltd. (10 km) and ONGC Petro Additions (9 km).
Signum CityScapes Landmark is committed to providing a memorable and enjoyable stay for its guests. With a focus on excellent service, top-notch amenities, and a prime location, the hotel aims to become the preferred choice for discerning travellers in Dahej.