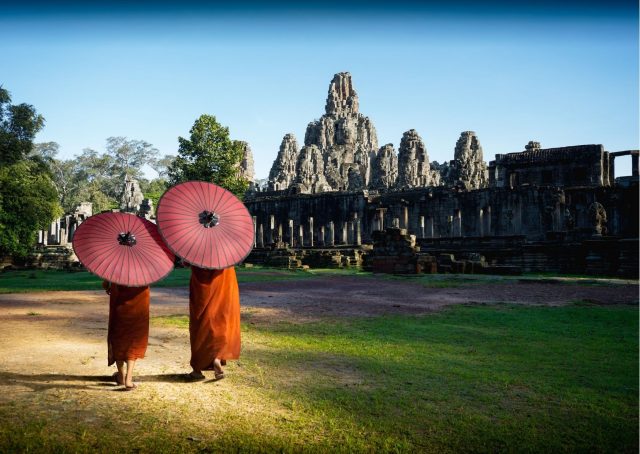 Ambassador of Cambodia to India, Kuong Koy on Saturday said that diplomatic relations between India and Cambodia have reached remarkable heights in the present era.
He hoped that direct flights between India and Cambodia would commence in early 2024.
He said, "The relationship between Cambodia and India right now has come to a new height, especially when both countries are celebrating the 70 anniversary of the diplomatic relation between the two countries."
"Two countries have a very good cooperation bilaterally, regionally that India is a dialogue partner of ASEAN and internationally, the two countries always support each other," the Cambodian Ambassador added.
While talking to ANI, Ambassador Koy lauded India's Chandrayaan-3 mission success and said that it's a great technology of India and has reached the part of the moon where no country has ever come before.
He said, "India is the fourth country to land on the moon, but the first country to land on the southern part of the moon, where no country has come before. This is a great success, great technology of India."
When asked about the direct flights from India to Cambodia, he hoped that the direct flights would start in early 2024.
He stated, "India has direct flights from India to nine other ASEAN members except Cambodia. So in the near future, at least in early 2024, there is a possibility of a direct flight from New Delhi to Cambodia. So we hope that early next year there may be a direct flight. So it will be easier for people of both countries to travel as a tourist or investor."
India actively assists Cambodia in capacity building and human resource development through training slots under the ITEC and scholarships under ICCR. India has also extended grants and concessional loans for developmental projects. Conservation and restoration of the ancient temples of Angkor Wat, Ta Prohm and Preah Vihar are being carried out under GoI funding.
Trade between India and Cambodia for FY 2023-23 stood at USD 366 million and is growing. Indian investments in Cambodia are estimated at around USD 115 million, particularly in pharmaceuticals, automobiles and mining.
India has extended a grant of USD 1.5 million for the purchase of demining equipment and has offered a line of credit worth USD 50 million Line of Credit for the procurement of defence equipment from India. Customised training courses are being carried out for Cambodian Army Personnel in India and Mobile training teams from Indian Army have been deployed to Cambodia for training Cambodian Army personnel.
Source: ANI