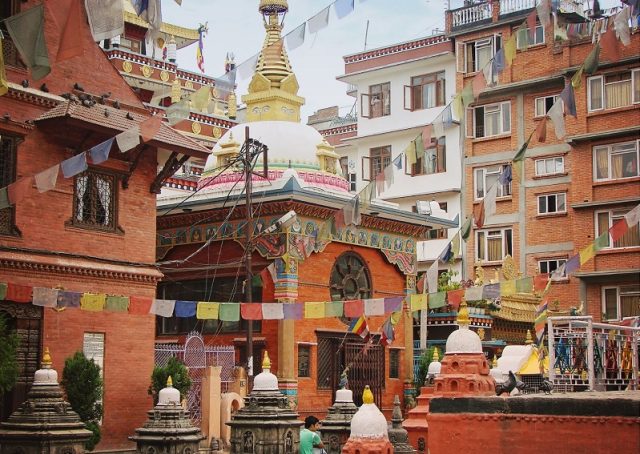 Nepal received around 7 lakh tourists in the first nine months of 2023 as the Himalayan nation gradually recovers from the onslaught of the coronavirus pandemic, according to official data.
The data released by the Nepal Tourism Board (NTB) said a total of 692,372 tourists entered the country by air from January to September this year.
"We have achieved a 98 per cent recovery in tourist arrival in September this year," said Mani Lama, director of Nepal Tourism Board.
The government has set a target of bringing in one million foreign tourists in 2023.
In September alone, 91,012 tourists visited Nepal, of which 28,694 tourists came from India, 8,174 from China, 7,364 from America, and 3,716 tourists came from Bangladesh.
Meanwhile, 3,685 tourists came from Australia, 3, 640 from the United Kingdom, 3,011 from Sri Lanka, 2, 852 from Germany, 2,018 from South Korea and 1,0734 from Israel visited the Himalayan nation in September.
Last year, only 58,314 tourists visited during the same period. Nepal received 92,604 foreign tourists by air in September 2019, the highest number of tourists before the outbreak of Covid-19 pandemic.
The Covid-19 pandemic had badly hit Nepal's tourism with just 584 arrivals registered in September 2020.
The number gradually increased in the following years. Nepal received 9,907 tourists in September 2021 and the number increased to 58,314 in September 2022, according to NTB.
Tourism is one of the mainstays of the Nepalese economy. It is also a significant source of foreign exchange and revenue. The tourism industry contributed about 6.7 per cent to Nepal's GDP.
Possessing 8 of the 10 world's highest mountains, including Mount Everest, Nepal is a hotspot destination for mountaineers, rock climbers and people seeking adventures. The Hindu, Buddhist and other cultural heritage sites of Nepal, and around the year fair weather are also strong attractions.
Source: PTI