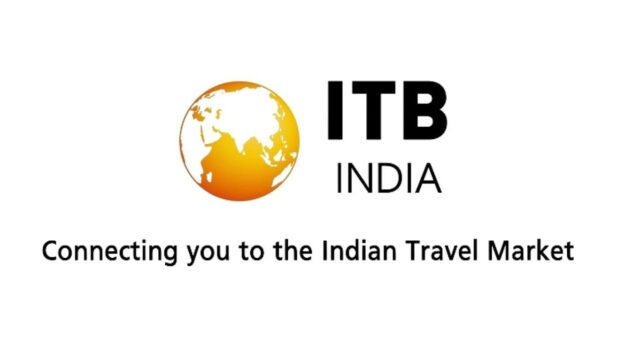 ITB India 2022 will be an all-virtual event with the physical show postponed to 2023. Scheduled on the same dates, ITB India 2022 Virtual will be held from 5 – 7 April 2022. After close observations of international developments of the COVID-19 pandemic, the spread of the Omicron variant, and extensive conversations with local authorities and partners, the show organisers made the difficult decision to move the show completely virtual, which now gives exhibitors and trade visitors maximum planning security.
Katrina Leung, Messe Berlin (Singapore), the organiser of ITB India said, "This decision is made after the surge in infection cases of the Omicron variant worldwide and in India, as well as the tightening of international borders and safety measures. In view of the uncertainties of executing a successful physical event for the travel trade, Messe Berlin (Singapore) consulted various stakeholders and international clients before concluding that the 2022 show should be held virtually to provide full transparency and reassurance of the upcoming exhibition and conference."
ITB India Virtual brings together key travel industry leaders and international exhibitors from various segments of MICE, Leisure, Corporate and Travel Technology. The B2B virtual event builds the bridge to the Indian and South Asian travel markets, offering three full days of virtual business appointments and digital conference programme. After the virtual trade show, all conference sessions will remain online until 6 May 2022, and all registered participants have full access to the conference recordings. With ITB Community in Asia (ITB Community), the organiser had already established a global virtual platform for the tourism industry where exhibitors can successfully leverage on virtual appointments with Indian and South Asian travel buyers and international delegates.
What's new for exhibitors and delegates at ITB India 2022
Attendees of ITB India 2022 can expect the following new key privileges:
End-to-end business matching platform perfected with AI personalisation matching system that gives exhibitors a 360 degrees approach and holistic selection of key business prospects. Delegates will also receive recommended matches with greater business relevance through the system's newly improved score-based, product group and interest-based matching.
Digital exhibition booths (DEB) have also been improved and modified, with brand new features, product displays and branding opportunities.
In addition, virtual booth packages for exhibitors have been enhanced to include features such as unlimited meeting slots, business cards sharing function, speaking opportunities, co-exhibitor benefits, extensive advertising exposure, and extra trade visitor passes.