Overlooking the azure waters of Andra Lake in Maharashtra and surrounded by dense green lands with a plethora of flora and fauna, Fazlani Natures Nest is a luxurious haven to immerse in nature and to rejuvenate and rebalance the body, mind, and soul. This luxury retreat, nestled amidst 68 acres of lush greens, offers guests a holistic wellness experience that combines alternative medicine approaches and which brings balance and improves one's general well-being. In this exclusive interaction, we get to know from Asif Fazlani, Managing Director, Fazlani Natures Nest, more about the immersive retreat.
– Prashant Nayak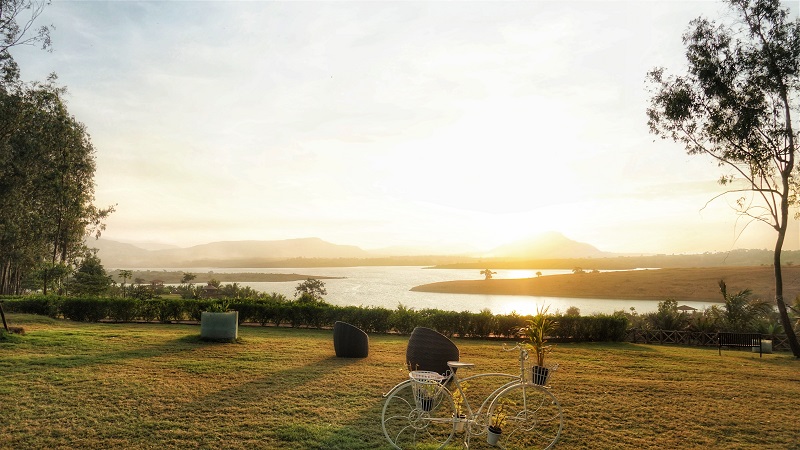 Q. Fazlani Natures Nest is creating a niche for itself as a wellness retreat. How do you see the popularity of the retreat growing in the future, considering the immense competition in the Indian wellness tourism market?
Undoubtedly, the competition in the wellness space is growing in India, with many wellness retreats opening and catering to different segments. I believe that Fazlani Natures Nest is all set to create a niche in the competitive market by curating unique retreats and delivering our guests the desired results.
For example, Equine Therapy, a form of Animal-Assisted Therapy, is our unique offering that no other retreat offers in India. Enough scientific studies have been carried out to establish that Equine-Assisted activities are an appropriate therapeutic approach for children, teens, adults, families, and groups. Some conditions or disorders that respond well to EAP (equine-assisted therapies) include substance use disorders, depression, anxiety, PTSD, stress, trauma, eating disorders, behaviour disorders, traumatic brain injury, dementia, learning challenges, ADD/ADHD, autism, Asperger's, among other conditions. Our unique offerings are not limited to Equine Assisted Therapy. Still, with the expansive area of 68 acres in which the retreat is spread with more than 35 acres of organic farming, we have designed various eco-therapies.
Q. Kindly share with us the aims and vision the brand holds.
My vision for Fazlani Natures Nest is to establish it as the world leader in the field of holistic wellness retreats. We ensure that everyone who walks in through our gates returns as a better version of themselves. The aim is to provide our guests with an amalgamation of pure nature and customised wellness therapies that meet their specific requirements.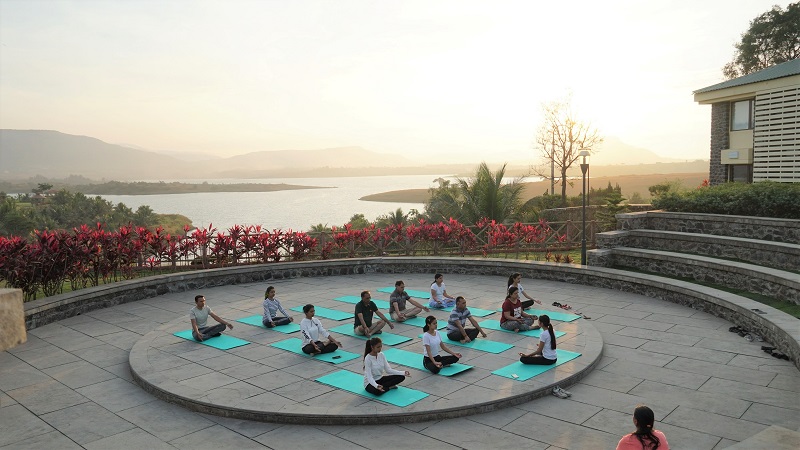 Q. What does your brand offer to its customers?
Fazlani Natures Nest offers an integrated healthcare approach that complements modern medicine, with alternative medicine and therapies after in-depth diagnosis in the lush surroundings of nature and luxury. We look into wellness not just from a perspective of physical well-being but also mental and spiritual health is of great importance in our retreat.
We have brought together age-old Ayurveda, Yoga, and Naturopathy practices along with physiotherapy, traditional Chinese medicine such as acupressure, acupuncture, motion cupping, apothecary shots, and curated therapeutic meals under one roof. We also offer unique approaches to wellness, like eco and animal-assisted therapies.
Q. What are your marketing initiatives and strategies thought of in exploring new business and retaining your loyal customers?
We depend on a mix of approaches like digital and traditional media activities, participating in travel marts and roadshows to create awareness about our property. The loyalty of guests is of great importance to us. We have retained our guests by keeping them abreast of the latest special offers through mailers and social media marketing.
The travel trade is another important segment that has helped us attract a new customer base. In a vast country like ours, travel agents and tour operators are of paramount importance, especially in reaching smaller Indian cities and towns. We also engage in many PR and marketing activities in overseas markets to attract international travellers.
Q. Any expansion plans for the brand?
Currently, our focus is on establishing Fazlani Natures Nest as one of the best world-class wellness destinations. However, when the time is right, we will also expand to other parts of the country.
Q. Does India have a great opportunity to establish itself as a must-visit wellness destination considering how people have become health conscious post the emergence of the pandemic?
As I have mentioned earlier, India is the home and place of origin for Ayurveda, yoga, and various naturopathy approaches. It is well-positioned to establish itself as "The Wellness Capital of the World." Looking at the immense popularity of yoga and Ayurveda across the world. We need to market our wellness products in the global markets aggressively, and we shall see an overwhelming demand.
Q. How do you see the demand for wellness tourism shaping up in the next few years?
As per recent projections by the Global Wellness Institute (GWI), in the pre-pandemic year of 2019, wellness tourism reached a record $720 billion but then took a devastating hit in the pandemic year of 2020, falling to $436 billion. However, the future looks very bright. The GWI forecasts that the market will reach $817 billion in 2022 and soar to $1.3 trillion by 2025, the fastest growth rate of any wellness market through 2025.
Like its global counterparts, the wellness segment in India is also one of the fastest-growing tourism segments. As mentioned, India is the hub of traditional wellness therapies, including Ayurveda, naturopathy, and yoga. Wellness retreats like ours are already witnessing strong domestic demand with international demand, also catching up with the pandemic situation under control globally. I strongly believe that 2023 will be a very strong year for the Indian wellness sector, especially considering the focus of the Indian government to promote traditional Indian wellness approaches like Ayurveda.