To usher into the holiday spirit Expo Inn Suites and Convention proudly presented the timely and cherished tradition of the Cake Mixing Ceremony. This festive event unfolded at the beautiful outdoor pool just around the stunning Café Amaris. The well-thought-out, seamless planning and execution on behalf of the Expo Inn Suites and Convention team enabled guests to participate and savour every sweet moment.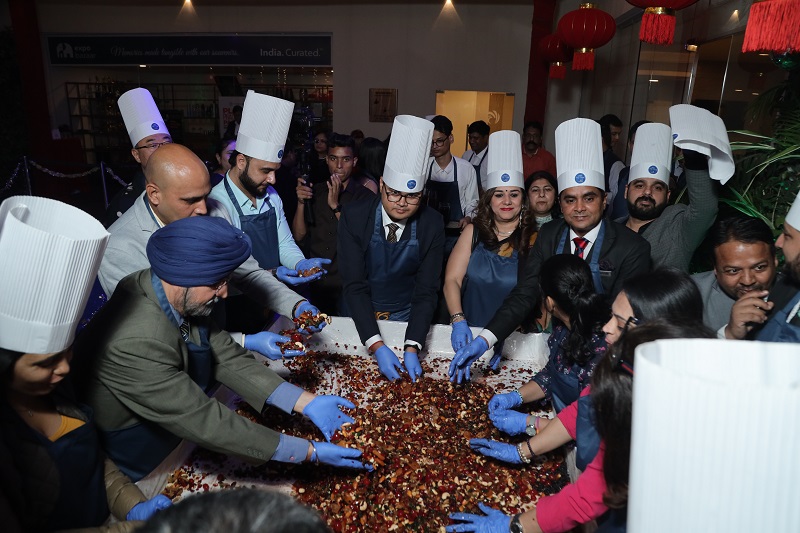 Distinguished attendees included board members, agents, esteemed media partners, and influencers, joined by the hotel's culinary artisans and dedicated staff. Together, they indulged in the artful blending of fine-quality wine with an assortment of premium dry fruits and candied delicacies.
The heady mixture was then taken to rest, as the fruits and nuts were left to soak up the goodness from the spices and the spirits. The redolent, fruity mixture will then create some of the finest Christmas cakes and other traditional festive delicacies. The enthusiastic participants were also offered small bites of refreshment as food and drinks were served after the ceremony.
Barun Gupta, General Manager of Expo Inn Suites and Convention, expressed his sentiments, stating, "While the cake mixing ceremony marks the commencement of the festive holiday season, we eagerly anticipate offering our guests a series of captivating events that celebrate unity and joy."