TBO.com hosted a first-of-its-kind symposium that brought together women from the travel and media industries to showcase the transformative tourism landscape of Saudi. A stunning tapestry of culture and adventure was unveiled to highlight Saudi's evolution in tourism from sand dunes to skyscrapers. 
– Prativa V Bhalla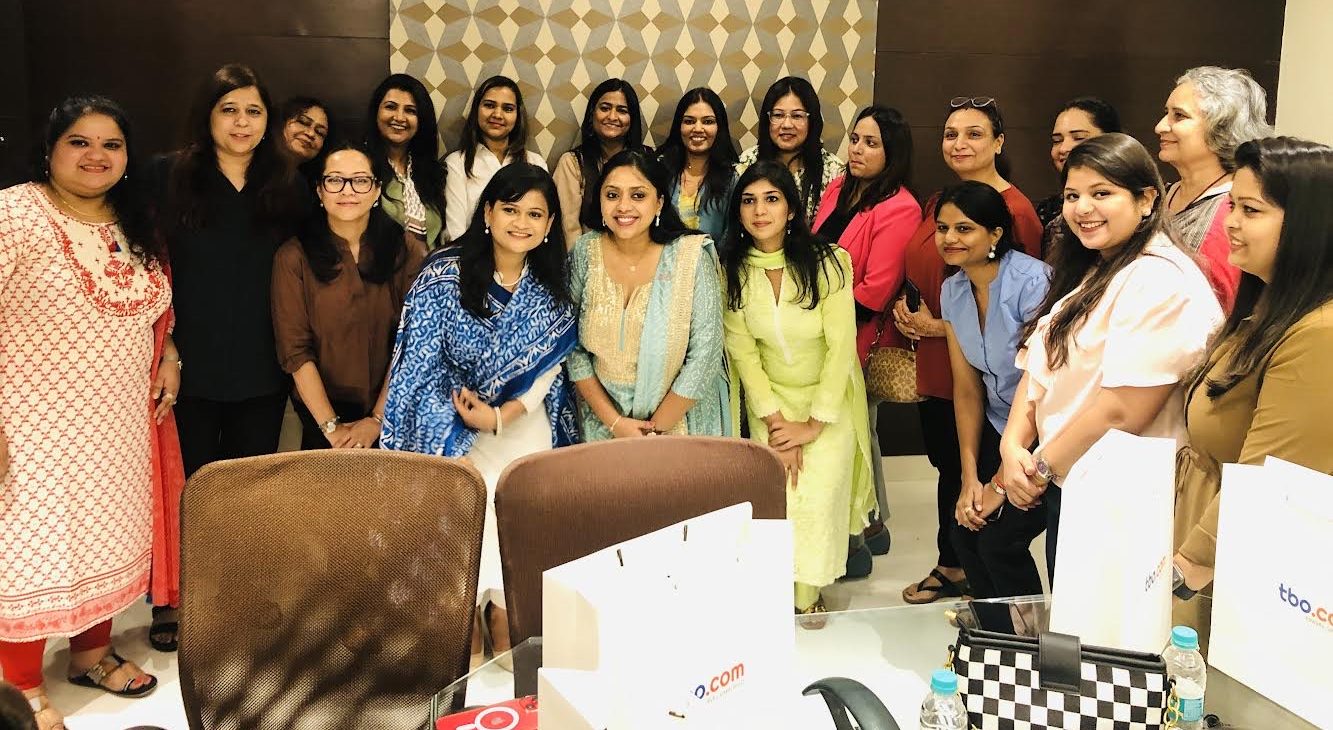 TBO.com, in association with the Saudi Tourism Authority (STA), organised a symposium showcasing the empowering essence of travel, particularly for women embarking on solo journeys, a trend gaining greater recognition and acceptance by the day. The gathering was charged with positive energy as women from the travel industry participated alongside the media. These women skilfully navigate their work, home, and social responsibilities, achieving a harmonious, often elusive, work-life balance while nurturing a strong curiosity for travel. The event aimed to shine the spotlight on Saudi's commitment to Vision 2030, revealing its transformation into a nation that not only welcomes tourism but also prioritises women-focused travel experiences.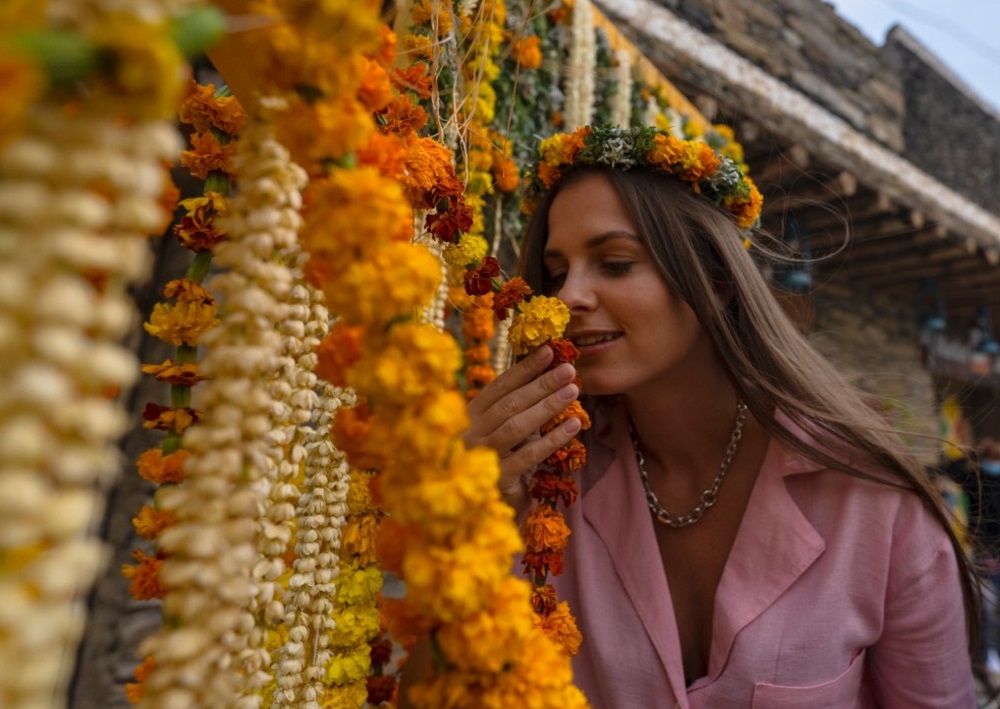 The Rise of Solo Female Travel
Over the past few years, there has been a notable rise in women venturing on solo travel journeys, particularly to less frequented locations. This trend has prompted countries and travel providers to embrace and accommodate this burgeoning demand for diverse travel experiences. The surge in solo female travel can be attributed to factors such as the empowerment it brings, the acknowledgement of women's accomplishments, and the inspiration drawn from influential voices on social media. In response, travel companies are adapting rapidly by curating journeys designed specifically for solo female travellers, underlining the vitality of this flourishing market.
Tourism Renaissance
The Kingdom of Saudi Arabia, a land of captivating contrasts, is undergoing a remarkable transformation that echoes its ancient heritage while embracing a modern future guided by its revolutionary initiative, Vision 2030. From the sweeping deserts of the Empty Quarter to the stunning coral reefs of the Red Sea, Saudi's diverse landscapes beckon travellers to explore its natural wonders. With a blend of tradition and innovation, the country is not only opening up to the world but also redefining itself as a destination that offers rich cultural experiences, vibrant cities, and a warm hospitality that is uniquely Saudi. As a nation in rapid evolution, the country is undergoing transformative changes, particularly impacting women across various domains, including business, education, and leadership. This progression harmonises with the country's modernisation efforts, propelled by the visionary Vision 2030.

Transformative Tourism and its Impact on Women
This strategic roadmap seeks to diversify the economy while fostering a more balanced interpretation of Islamic law, promoting a society of greater moderation. Notably, women's traditional attire, such as the abaya, has seen adjustments and is no longer mandatory to be worn in public. Women are driving, living alone, opening their own businesses, shattering ample glass ceilings at work, a half and half in the parliament, and even hiking and mountain biking in the mountains of Saudi. Gradually unveiling a new sense of liberation, Saudi presents a range of enriching opportunities, especially for women. These include tailored academic scholarships for women studying abroad, with provisions for guardians if needed. The offerings extend to exclusive private beach days, shared hiking adventures, designated ladies' nights, camping escapades, and family beach outings. Saudi women embrace life with zeal, participating in adventure activities such as hiking, yoga retreats, off-roading, mountain biking, and even memorable mother-daughter hiking excursions.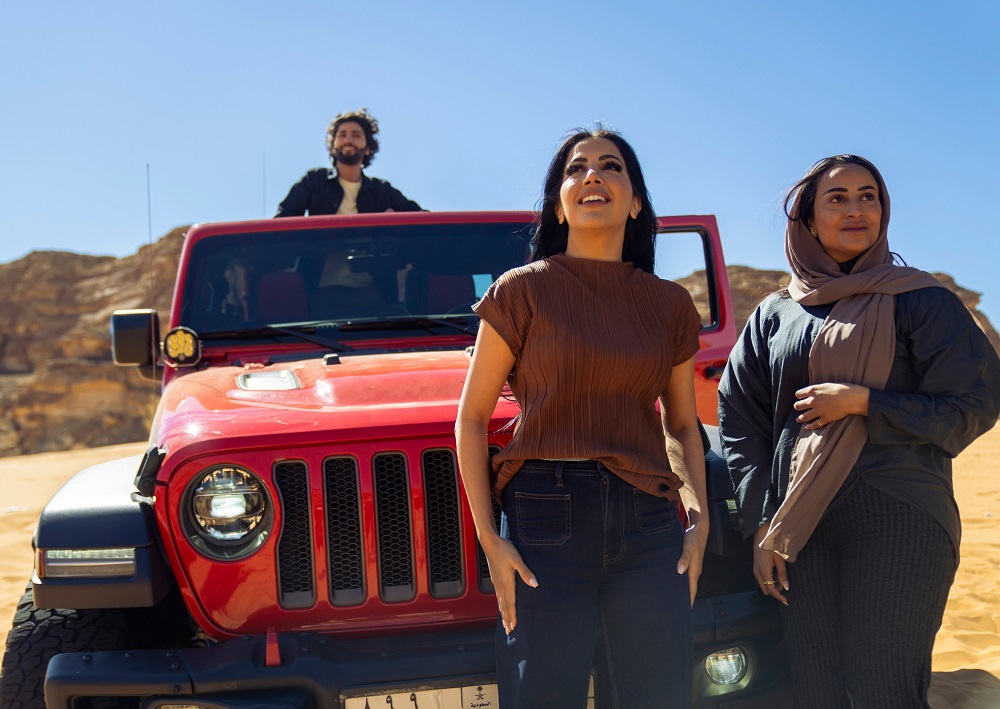 Travel restrictions for women, whether domestic or international, are minimal. The only limitation pertains to those under 21, who are deemed underage to travel alone and must be accompanied by a guardian. This restriction is primarily based on considerations of maturity rather than gender. The obligatory abaya and head coverings are no longer mandatory for Saudi women. Everyday attire now mirrors casual dressing norms found in various countries, reminiscent of styles seen in India. Dressing is now attuned to daily activities rather than being dictated by a particular setting. While certain remote local Saudi regions might still necessitate head coverings, tourists face no such restrictions, aligning with practices observed in diverse parts of the world.
Saudi Tourism Authority Initiatives
The women in the Saudi Tourism Authority and expatriates residing in Saudi Arabia, shared their experiences of exploring the destination, enlightening the audience about the country's vast tourism opportunities. Serving as a gateway to the ancient Arab world, Saudi has embraced modernisation while offering all the amenities for a luxurious and contemporary lifestyle, increasing its potential. The women not only exhibit strong confidence in promoting travel to the region, but they also take immense pride in the ongoing transformation. They see themselves as active contributors to the positive changes unfolding in their part of the world.
The Perfect Arabian Adventure
The country's efforts to diversify its economy and showcase its rich cultural heritage are yielding remarkable results as travellers are venturing to explore its landscapes, historical sites, and modern attractions. Saudi offers a captivating blend of attractions for travellers. Immerse yourself in the rich cultural heritage showcased in historical sites like AlUla and Madain Saleh. Discover the stunning natural beauty of the Red Sea coastline, perfect for diving and snorkelling, or explore the adventure-packed Asir Mountains and the unique Empty Quarter desert. Experience modern marvels in cities like Riyadh and Jeddah, with skyscrapers, luxurious malls, and architectural wonders. Indulge in Saudi cuisine's Middle Eastern flavours and be part of cultural festivals like Janadriyah. Engage in religious tourism in Mecca and Medina or venture into adventure sports like sandboarding and hiking. From opulent luxury to sustainable practices, Saudi offers a dynamic range of experiences, making it an evolving and enticing travel destination.
Saudi is taking proactive steps towards sustainable tourism, promoting eco-conscious practices, and safeguarding its natural treasures for future generations. As the nation widens its doors to global travellers, it presents a unique chance to encounter a land of striking contrasts and immerse oneself in the renowned 'hafawah' – the warm hospitality of its people. While the country once centred on spiritual tourism, focusing on Hajj and Umrah journeys, it has now embraced leisure tourism on a significant scale. Typically, leisure tourism was not traditionally integrated into the Hajj pilgrimage. Encouraging the inclusion of leisure in Umrah trips allows visitors an experience of harmonious blend of spirituality and leisure.
Streamlined Visa Process
Saudi recently introduced new instant e-visa options, catering to UK, US, and Schengen visa holders, as well as permanent residents of these countries. The process is streamlined through www.mofa.gov.sa, further easing access for tourists. This initiative is aligned with Saudi's aim to achieve 100 million annual visits by 2030. In 2022, the Nusuk platform was launched in collaboration with the Pilgrim Experience Program, providing pilgrims and visitors with an integrated digital planning tool for their journeys to Makkah, Madinah, and more. Additionally, a free Stopover Visa was introduced, accessible to passengers of SAUDIA and flynas, allowing extended stays of up to 96 hours and expanding travel options for visitors.
As Saudi Arabia sets forth on its transformative path under the Vision 2030 initiative, it welcomes visitors to witness its unfolding story and explore the uncharted narratives that define this dynamic nation. We await with bated breath to see the diaspora of women empowerment transform with the promise of a better future for women and the nation as a whole.