As India's only premium cruise line- Cordelia Cruises made its way to Sri Lanka for the first time ever, Chief Guest Sarbananda Sonowal, Minister of Ports, Shipping and Waterways, along with guests of honour which included Tamil Nadu Tourism Minister- Thiru K. Ramachandran, Chennai Port Chairman- Shri Sunil Paliwal and Chennai Port Deputy Chairman- Shri S Viswanathan came together for the inaugural international sailing to Sri Lanka by India's Premium Cruise Line.
Today, Cordelia Empress arrived at her first port of call, on her first international cruise to Sri Lanka from Chennai at Hambantota. A grand traditional welcome awaited all guests to the beating of drums and graceful moves of traditional dancers.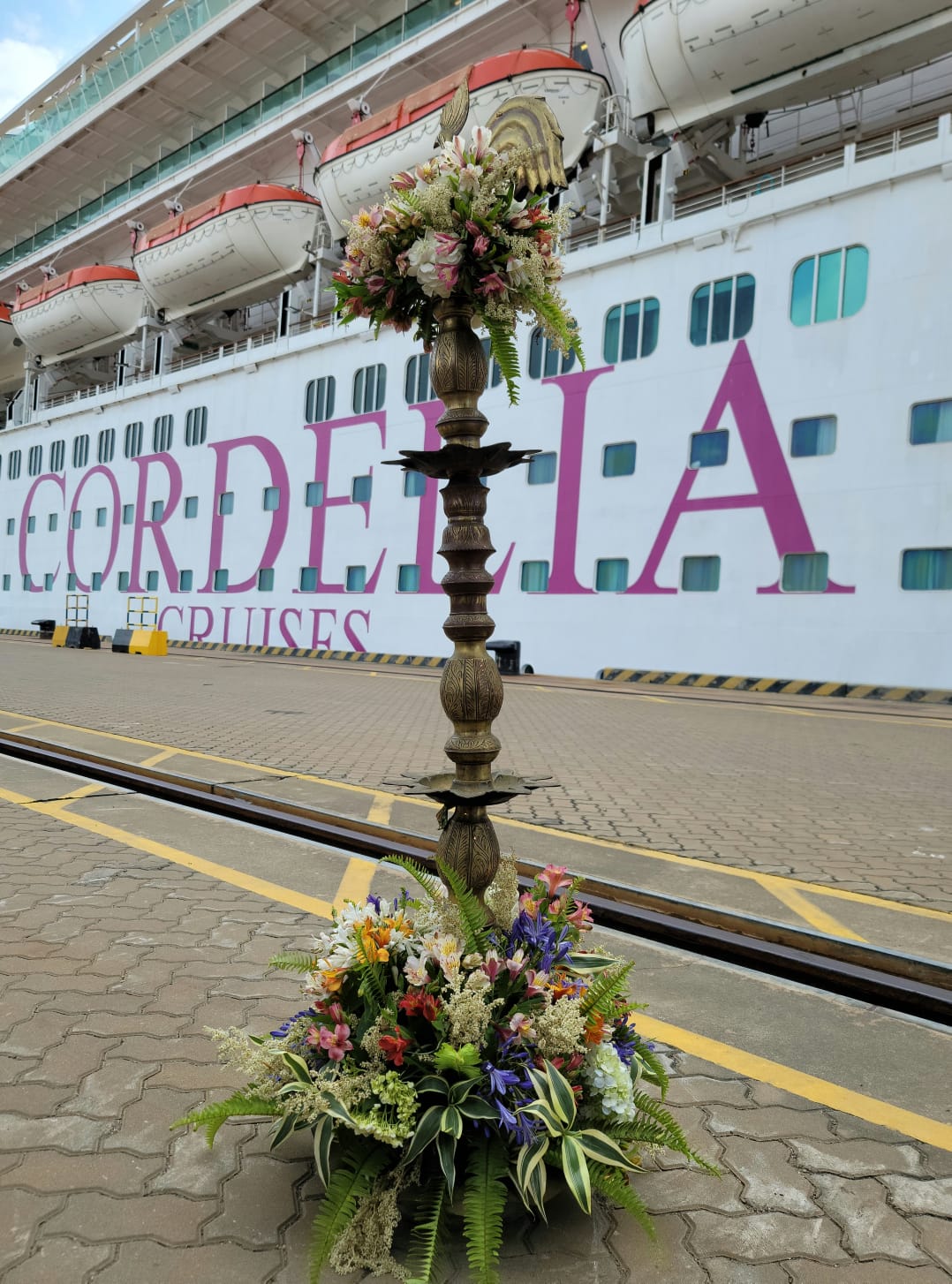 A VVIP, delegation from Sri Lanka including the Governor of the Northern Province, top officials from Srilankan Ports Authority, Hambantota Port Administration, Counsel General of India in Hambantota and Sri Lanka Tourism Board Came onboard the Cordelia Empress. A  traditional oil lamp was lit by the VVIP guests, to welcome and bring good tidings to Cordelia  Empress and her passengers to Sri Lanka in her current and future voyages.
Elevating the cruising experience, Cordelia Cruises is committed to offering top-notch experiences to its visitors. The new route marks a new chapter in India's maritime tourism industry. Talking about the new launch, Jurgen Bailom, President and CEO of Waterways Leisure, Cordelia Cruises, said, "Ever since our launch in the India market, we are committed to providing world-class amenities and unmatched hospitality, we aim to redefine the cruising experience for our esteemed guests. Cordelia Cruises served 84000 guests between June 2022-September 2022. In the year 2023, we hope to host over 50000 passengers for our Sri Lanka sailings alone between June 2023-September 2023.  We are certain that our new route will be very well received. This initiative is a testament to the Government's commitment to promoting tourism and strengthening bilateral ties between India and Sri Lanka. We are grateful to Shri Sonowalji, Ramachandran, Paliwal and Vishwanath who have graced this milestone and memorable occasion to support us in our vision to make India, a globally renowned cruising destination."
With this first-of-its-kind cruising experience, Cordelia will offer epitome of everything luxury, warm and great. Discovering Sri Lanka, the best of cuisines, scenic sights and an experience like no other – Cordelia Cruises will leave no stone unturned to make this sail a Once in a lifetime experience trip to Sri Lanka for all patrons on board.