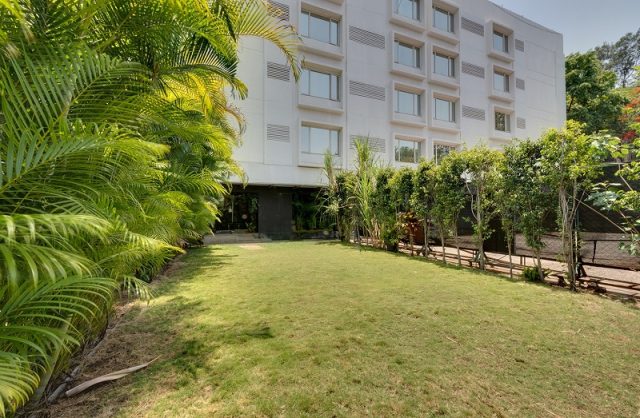 Clarks Collection signs a new property in Pune under its umbrella. The brand Clarks Collection Pune will cater to business travellers, upscale tourists, and experiential-seeking travellers. The brand is already making a presence in the western part of India, by opening many properties in different cities of Gujarat. They are now entering Maharashtra by opening the first property in Pune. By the end of the financial year 2024, the brand will add 10 more properties to the current portfolio. They are looking for geographical expansion in Ajmer, Udaipur, Kumbalgarh, Ahmedabad, etc.
The newly signed property is centrally located and enjoys good connectivity. It is spread over an area of 22000 sqft. The property will have 87 rooms inventory spread across categories, each room will be furnished with all the amenities, needed by the travellers to make their stay comfortable. The resort is equipped with all the facilities, for a family picnic, couple celebration, corporate gathering, or for a memorable outing. They will also have banquet space spread in an area of 2000 sqft, along with a small lawn for conducting functions, corporate meets, or any other event. Various experientials will be curated targeting different sets of audiences.
The in-house restaurant will serve multiple cuisines, chiefly North Indian, continental, and also Maharashtrian food.
Prakash Bedi, Vice President, of Clarks Collection shares, "We are planning to expand pan India and targeting 65 per cent occupancy in the coming financial year. We believe experience plays an important role in the hospitality industry, and we are designing personalized itineraries for our guests. We plan to showcase our newly signed property as a major hub for mice and family outings. But all this luxury will not come at the cost of the environment, as a national hospitality player, we have policies in place for responsible tourism. We are going to invest in technology infrastructure and going to use AI and deep tech for reaching out to the right audience. We want to play a significant role in spreading awareness around India's diverse wildlife to the world."
The brand is eyeing getting certified by various international bodies for quality checks and ensuring proper processes are in place. They are planning to hire locally in order to boost the local economy. Also, they will strictly adhere to a zero plastic policy and will be using locally sourced construction materials as far as possible.