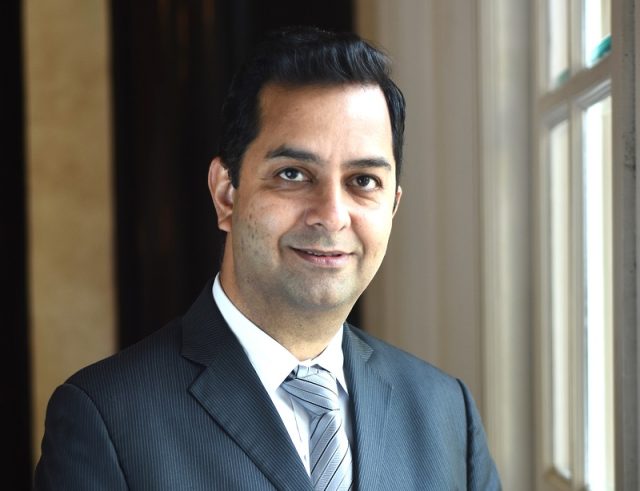 In the recent divisional announcement, Bhagwan Balani a seasoned luxury hospitality operator with over 28 years of Industry experience is elevated to the position of General Manager for the iconic ITC Maratha, Luxury Collection Hotel in Mumbai.
Mumbai native at heart and a decorated alumnus of Bharati Vidyapeeth Institute of Catering & Management & Welingkar Institute of Management, Bhagwan has led multiple luxury hotels as General Manager for the last 10 years. He enhanced his hotel education with a major in Marketing Management as it was a subject of special interest to him. Having worked with the Leela, Hyatt and Hilton group in the past, Bhagwan's strength lies in upholding the luxury standards of operations for discerning travellers; while pivoting the profitable business performance.
In the proven journey through 5 years of holding General Manager's office with ITC Hotels in form of two major assignments namely ITC Grand Goa Resort & Spa conversion and ITC Grand Central Mumbai operations, Bhagwan will now lead the dynamic luxury team at ITC Maratha to drive the proposition of a preferred Business-Leisure hotel with the highest environmental stewardship LEED certification and an urban mecca for 'Destination Dining' in Mumbai.
Bhagwan will focus on steering the team to drive revenue and maintain the property's reputation of being trusted Indian hospitality brand with 22 years of operational excellence, while ensuring guest satisfaction remain a priority for the ITC Maratha, Luxury Collection Hotel Mumbai.
His recent accolades include Mumbai's Best General Managers by CMO Asia in July 2023, Top Most Hospitality Icons as General Manager by World Leadership Congress & Awards in March 2022, citation by Hospitality Superstars hosted by World Federation of Hospitality Professionals & Stars of the Industry Group in February 2018, February 2019 as well as February 2020. Being highly performance driven with guest service delivery & people management he was also recognized as the Best General Manager by Haute Grandeur Global Hotel Awards 2017. In his tenure, the hotels have acquired several honors at Global Spa Awards, World Luxury Hotel Awards, Conde Nast Traveler Readers Travel Awards, GeoSpa Asia Spa India Awards to name a few.