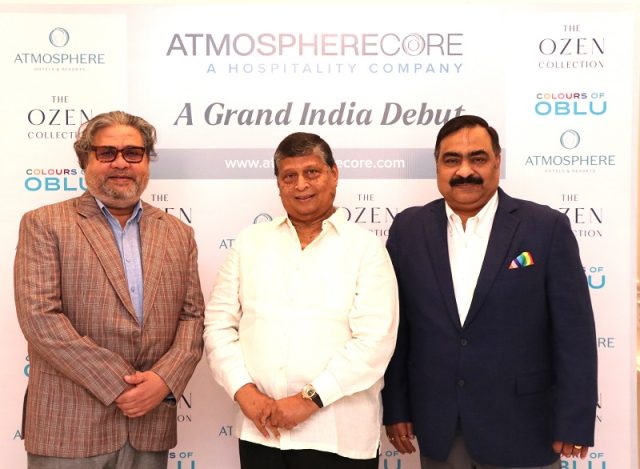 Atmosphere Core, an acclaimed hospitality company, kicks off its spectacular India entry, aiming at heralding a paradigm shift in the Indian hospitality landscape through unique and unforgettable experiences. Leveraging on its award-winning resort experiences in the Maldives, the company looks at delivering on the values of Anticipating, Crafting, and Elevating the guest journey at the distinctive new properties coming up in India.
Following a successful journey in the Maldives, of launching three brands and eight resorts within 10 years, Atmosphere Core unveiled an aggressive plan of 25 in 2025 for India.
These properties embody Atmosphere Core's commitment to creative storytelling and curating exceptional guest experiences. "Atmosphere Core has always stood for redefining hospitality experiences, and today, we're taking this legacy to India," said Salil Panigrahi, Managing Director of Atmosphere Core. "Our commitment to organic growth, sustainable development, and distinctive brand experiences has transformed the Maldives, and we are thrilled to bring this transformation to India."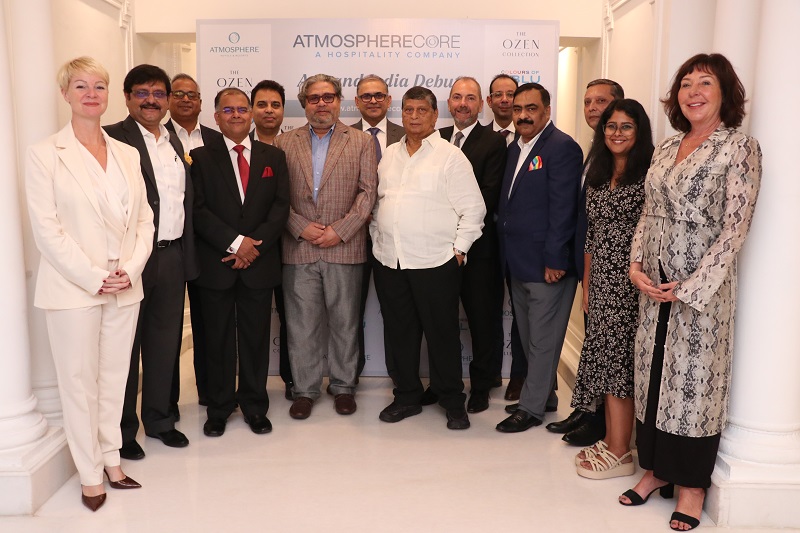 The grand unveiling took place in New Delhi, where Atmosphere Hospitality Private Limited's visionary Chairman, Dipti Ranjan Patnaik, expressed his dedication to establishing Atmosphere as a prominent hotel brand in India, with a focus on delivering 'Joy of Giving' to guests. "India's rich cultural tapestry and diverse landscapes offer immense potential for extraordinary hospitality," Patnaik emphasised. "With our commitment to sustainability and the 'Joy of Giving,' we aim to create a hospitality legacy in India."
Souvagya Mohapatra, Managing Director of Atmosphere Core – India, Nepal, Sri Lanka, and Bhutan, highlighted the company's expansion plans in South Asia, echoing the ethos of giving joyfully from the heart and soul, and refining and elevating the individual experiences crafted for guests. Under Salil Panigrahi's leadership, Atmosphere Core has forged new standards for hospitality in the Maldives, and this legacy is set to continue in India.
Upcoming properties
Ozen Mansion Kolkata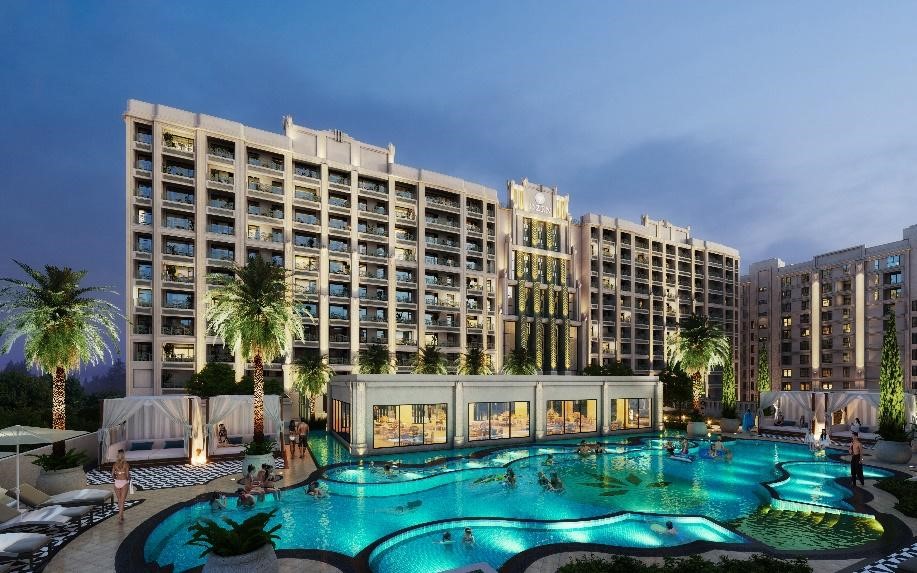 An impressive, stately hotel nestled within six acres of lush gardens in Kolkata's prime New Town area. Guests can look forward to lavish stays with access to impressive lounges, inspired by iconic cultural elements of Kolkata. Culinary experiences include an all-day dining restaurant, three specialty restaurants offering Pan Asian, Indian and Mediterranean cuisines, a gin bar, a cigar and scotch bar, and a patisserie. The flagship resort also offers a spa and wellness centre, a fitness centre, a swimming pool, a business centre, executive lounges, board rooms, and extensive indoor and outdoor events venues. With unparalleled luxury and elegance, OZEN MANSION KOLKATA is the ideal choice for meetings, weddings, and exclusive events. This luxury and lifestyle hotel will recruit approximately 700 direct and indirect employees to take care of its guests, particularly for large MICE and Wedding operations.
Ozen Privado Goa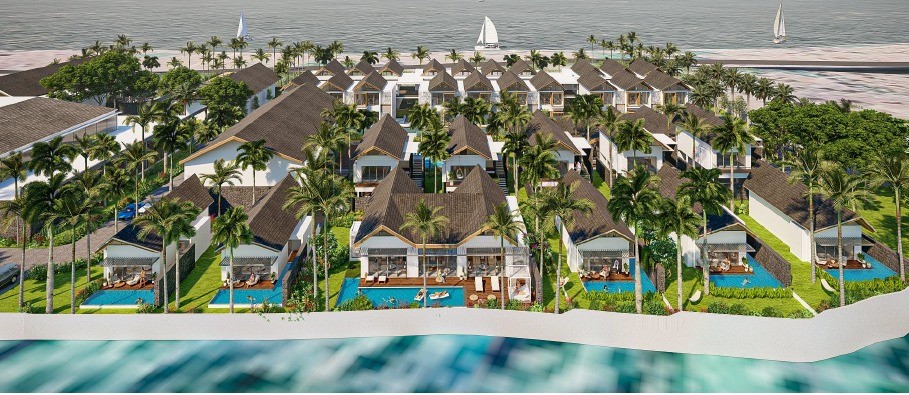 This lavish 4.5-acre resort is located at the scenic Querim Beach with captivating views of the Arabian Sea. Nestled among coconut palms, the 51 magnificent private villas encircle a serene lagoon. Facilities include a beachfront all-day dining restaurant, specialty restaurants, upscale bars, and an ELE I NA spa and wellness center. In addition, an impressive 15,000 ft2 indoor meeting space epitomizes luxury and grandeur for milestone events. This resort in THE OZEN COLLECTION brand will recruit approximately 120 direct and indirect employees to take care of its operation.
Ozen Nandi Hills Bangalore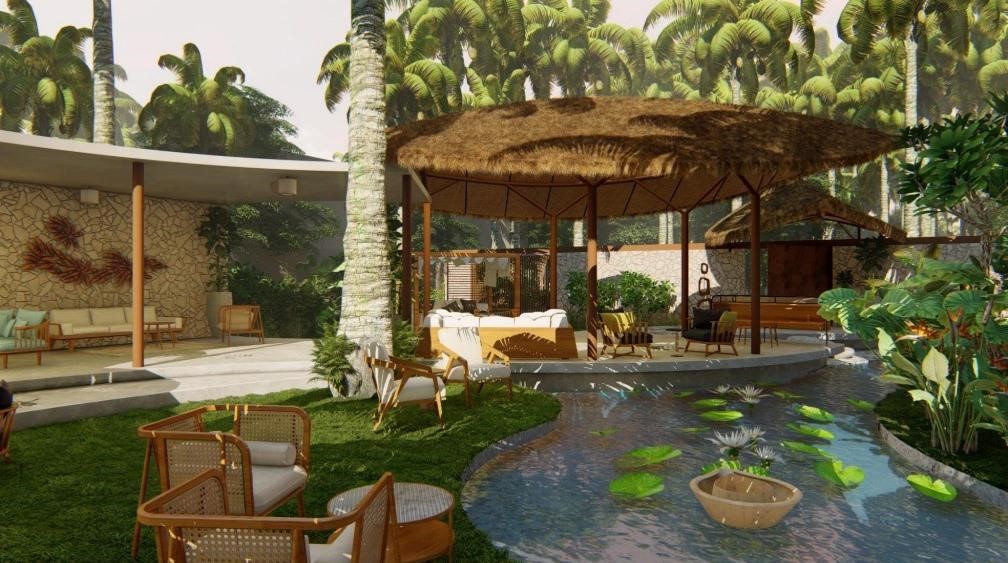 Embraced by the enchanting Nandi Hills range, this lifestyle luxury resort is spread across 7.60 lush acres with a tranquil lake. The 70 elegant villas are artistically built with a strong focus on sustainability and eco-conservation. Resort facilities include an all-day dining restaurant with alfresco charm, a specialty restaurant, a refined bar, ELE I NA spa and wellness center, 5000 ft2 of indoor meeting space, and 10,000 ft2 of outdoor gardens ideal for hosting special events. This resort in THE OZEN COLLECTION brand will recruit approximately 250 direct and indirect employees to take care of its operation.
Sadar Manzil Heritage By Atmosphere Bhopal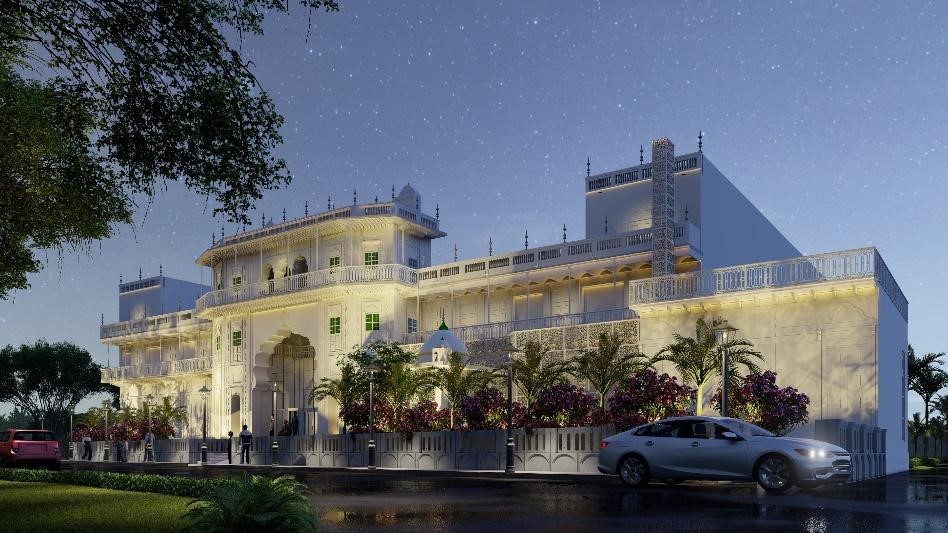 A heritage gem in the heart of Bhopal's walled city, this majestic royal building was used as the hall of audience by the Begums and Nawabs of Bhopal. Known for the finest architecture of that era. Renovated to blend modern luxuries with intricate heritage architecture, this one-of-its-kind stay offers guests regal dining experiences in a multi-cuisine restaurant and alfresco courtyard, a stunning wine tasting room, a themed bar, ELE I NA Spa and wellness centre, a library, a fitness centre, and a swimming pool. With exquisite modern amenities, Sadar Manzil caters to both business and leisure travelers, offering an ideal venue for special events while preserving Bhopal's rich history. This HERITAGE BY ATMOSPHERE property will recruit approximately 50 direct and indirect employees to take care of the guests with royal experiences.
Stillwood Retreat A Signature Atmosphere Coorg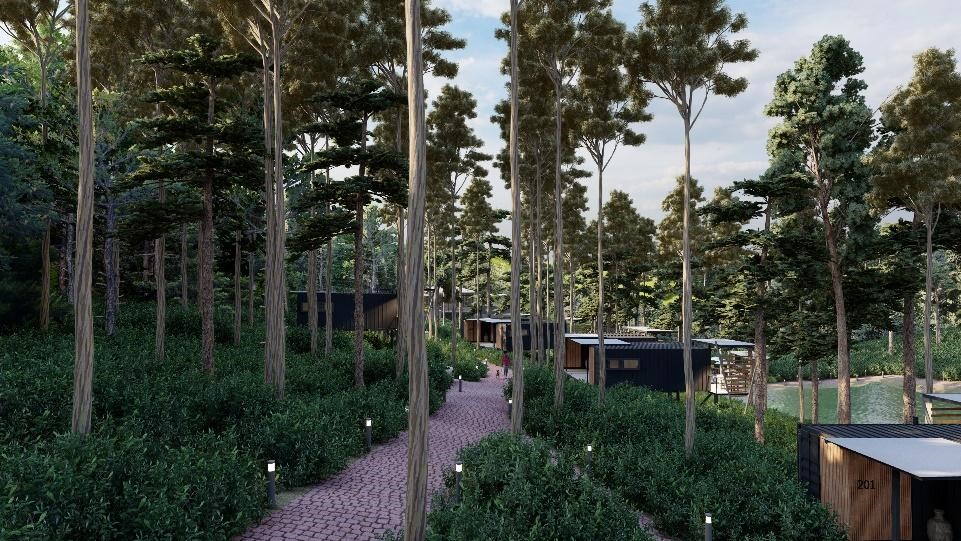 An oasis of serenity surrounded by the misty hills of the Western Ghats, five charming lakes, and aromatic coffee plantations. The refreshing climate, gentle slopes, and breathtaking waterfalls make this a fantastic spot for hikes and treks. Guests can also indulge in the local cuisine, wildlife sightings, and relaxation at the spa or library, immersing themselves in the emerald landscapes of the Stillwood estate. This sanctuary features a refined all-day dining experience, a wine lounge, a themed bar, a captivating library, and a versatile event space – all framed by picturesque views. After a day of thrilling adventures and exploration, guests can surrender to wellness therapies at ELE|NA spa by the lake. This SIGNATURE ATMOSPHERE property will recruit approximately 125 direct and indirect employees to take care of its operation amidst nature.
Varsā Elements of Nature By Atmosphere Kannur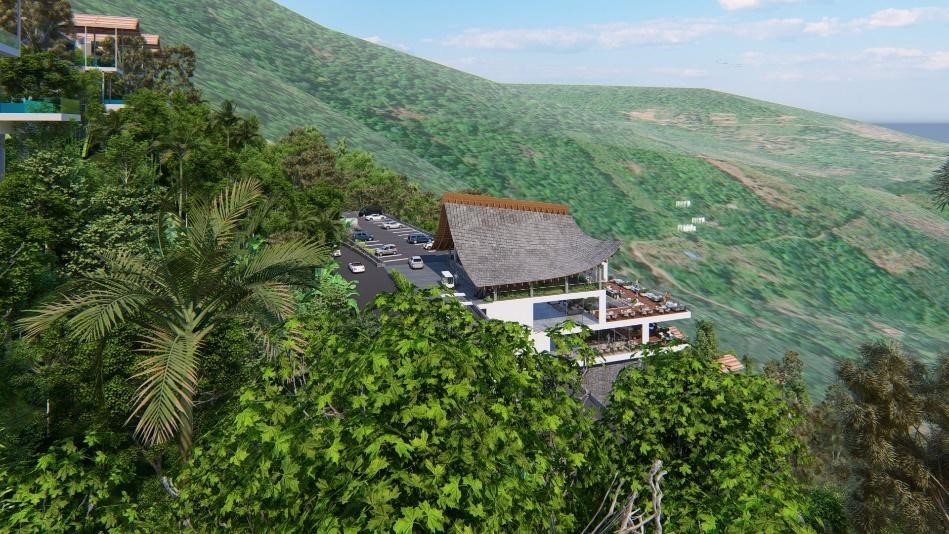 Embracing nature's beauty, this elegantly designed wellness retreat in Kappimala is spread across an expansive 24 acres of verdant hills on the border of Chikkamagaluru and Coorg. The company's first highly anticipated Wellness Resort in India is a peaceful nature sanctuary with 70 rejuvenating private villas and sophisticated facilities, all infused with opulence and the ELE I NA Spa expertise. Travellers can immerse in tailored wellness programs and indulge in fine dining at the resort's all day dining venue and upscale specialty restaurant or unwind and socialize at the tastefully designed bar. A lavish 10,000-square-foot indoor event space awaits to host special events. This exclusive ELEMENTS OF NATURE BY ATMOSPHERE wellness resort will recruit approximately 150 direct and indirect employees for offering services in a wellness setup.
Atmosphere Bhubaneswar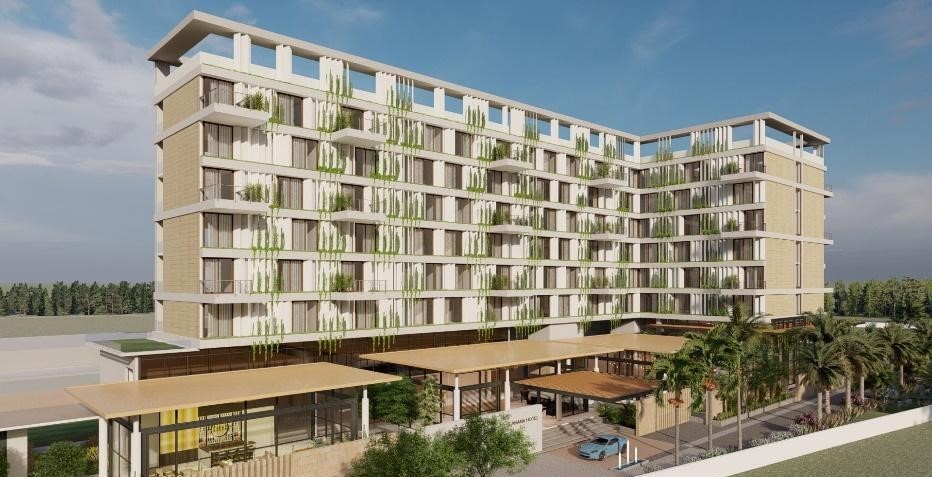 This splendid city hotel will allow guests to discover the rich history, architecture, and heritage of Bhubaneswar, known as the City of Temples. Guests can enjoy contemporary rooms and suites with plush amenities, an all-day dining restaurant, a speciality Indian restaurant, two bars, a fitness centre, and ELE|NA spa and wellness facilities. For businesses, there is an extensive indoor conference and event space, spanning an impressive 25,000 square feet. As well as 25,000 square feet of graceful alfresco venues for exceptional celebrations and gatherings. This Hotel & Convention property by Atmosphere, one of its kind in the capital city of Odisha, will recruit approximately 350 direct and indirect employees to cater to the diversified clientele.
Atmosphere Lakeview Kolkata
 Just a short drive from Kolkata city and the International Airport, this resort provides a tranquil nature retreat nestled along a peaceful lakeshore. The lavish sanctuary delights travellers with stunning overwater villas and suites — a first-of-its-kind in Eastern India! With expansive and modern event spaces, both indoors and outdoors, this resort stands as the perfect option for leisure, special events, conferences, weddings, and memorable get-togethers. Visitors can indulge in delightful cuisine, relish private dining experiences, and bask in ultimate relaxation at the ELE I NA spa floating over the waters, with yoga and meditation decks. This Lake View Resort by Atmosphere will recruit approximately 250 direct or indirect employees to offer exclusive services to its guests.