Amritara Hotels and Resorts today announced the opening of its 18th boutique hotel, Amritara Hidden Land, nestled in the heart of Gangtok, Sikkim. This marks a significant milestone in our strategic expansion across the Eastern region, offering guests an exceptional retreat in this enchanting locale. With 23 exquisitely designed rooms, each boasting breathtaking valley views, the hotel stands tall across six gracefully appointed floors.
Amritara Hidden Land beckons travellers to immerse themselves in an oasis of tranquillity, where the soulful symphony of cascading waterfalls harmonises with the vibrant wildflowers that paint the landscape in vivid hues. The hotel's rich tapestry is woven with the city's captivating history, a narrative deeply rooted in the 300-year-old Pabyuik Monastery—a testament to Sikkim's profound cultural heritage.
Guests at Amritara Hidden Land are invited to embark on a transformative journey that unravels the authentic essence of Sikkim's breathtaking beauty and culture. The hotel serves as an ideal launchpad for exploration, offering a gateway to the mesmerising wonders of the region, including the awe-inspiring Kangchenjunga, the third-highest mountain peak in the world.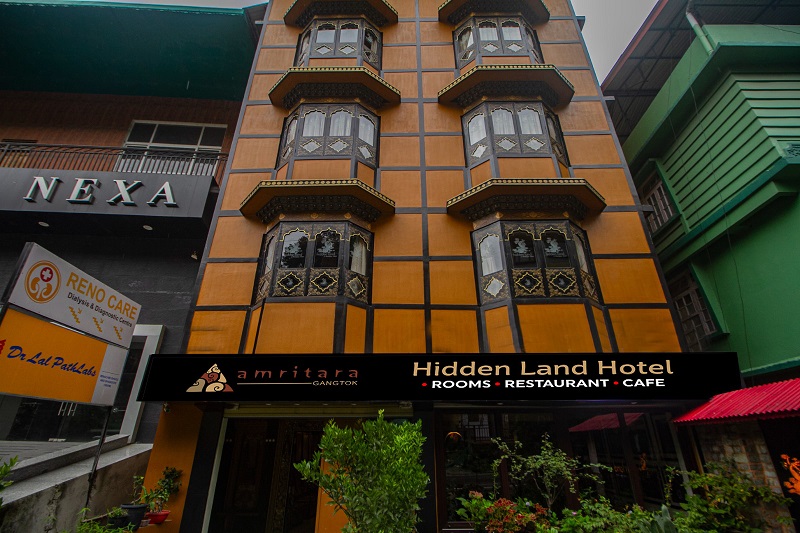 Amritara Hidden Land promises an unparalleled experience, where every moment is an opportunity to connect with the soul of Sikkim. As we continue to expand our footprint in this vibrant region, Amritara Hotels and Resorts remains committed to creating destinations that inspire, captivate, and leave a lasting imprint on the hearts of our guests.