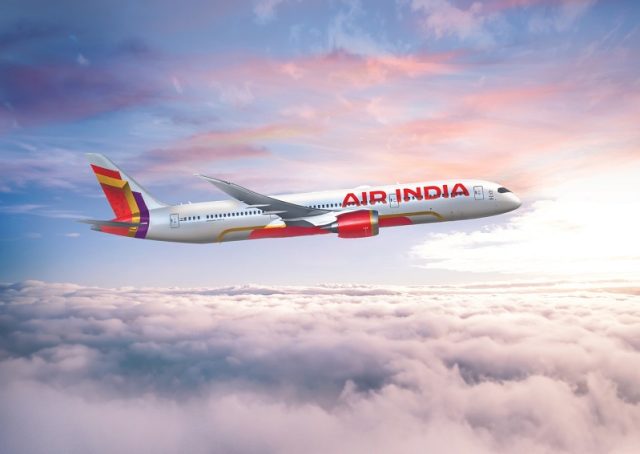 Air India has deployed its newly inducted B777 aircraft to all three US destinations it serves non-stop from Mumbai: New York JFK Airport, Newark Liberty Airport (New Jersey), and San Francisco.   This ensures that, for the first time, all North American cities served by Air India from Mumbai have been upgraded to aircraft with modern-generation seats and inflight entertainment systems in all classes.
In addition, one of the two daily Air India flights between Mumbai and London Heathrow (AI130/AI131) will now also operate on the new B777 aircraft offering modern generation interiors, as well as introducing First Class cabins.
The B777-200LR aircraft serving San Francisco and New York-JFK comes with 28 Business, 48 Premium Economy and 212 Economy Class seats, whilst the B777-300ER serving Newark-Liberty and London offers 8 First Class, 40 Business and 280 Economy Class seats.
Campbell Wilson, MD and CEO, Air India said, "We are delighted to now offer an elevated experience on all routes from Mumbai to the United States, and to upgrade one of our London services.  This is part of the ongoing product transformation underway at Air India, with 7 new B777s inducted over the last year to be followed by 4 more, along with 6 new Airbus A350s, over the coming months.  All of these aircraft feature much-improved interiors and pave the way for the full interior upgrade of our entire widebody fleet commencing in the middle of 2024."