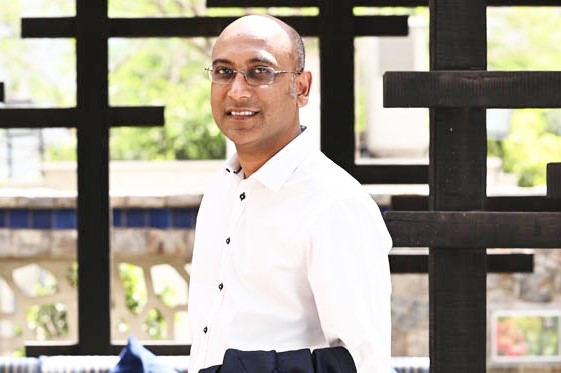 Accor has announced Vinay Gupta's appointment as the Director of Operations for ibis and ibis Styles, India portfolio.
Vinay is a veteran in the Hospitality sector with over 25 years of experience managing hotels, alongside being the founder of an aspirational Food & Beverage concept, with his last role being Vice President at SAMHI Hotels. Throughout his impressive career span of 25 years as a hotelier, he has handled different roles from being in an entry-level role to managing different portfolios for a single brand, to being a General Manager of different hotels across three different continents.
This is Vinay's second inning with Accor, as he was responsible for the opening of Grand Mercure at Bangalore in the capacity of General Manager in 2008. Vinay has an MBA Degree from The University of Central Lancashire, UK and a Diploma in Hospitality from IHM, Pusa Road. He also holds a BA Hons in Hospitality from Lancaster University, UK.
On his appointment, Vinay Gupta, Director of Operations- ibis & ibis Styles India said, "I am delighted and honored to be back with Accor, it feels like a homecoming in so many ways. Ibis has had a great journey with 20 hotels currently operating across the nation and five under development. ibis and ibis Styles are the fun and youthful global brand by Accor, I look forward to work on taking it to newer heights. We have a highly motivated and exceptional team that runs our hotels as well as a strong and loyal guest base. I look forward to being a part of this exciting journey ahead."
On this occasion, Puneet Dhawan, Senior VP Operations, India & South Asia for Accor, "We are thrilled to welcome Vinay back to the Accor family with this new and exciting role. Our Ibis portfolio continues to grow from strength to strength and I am sure his insights and support will be invaluable for the team as we continue to expand the portfolio in the coming years."
Congratulating Vinay, JB Singh, President & CEO- InterGlobe Hotels, said, "We are delighted to welcome Vinay to Interglobe & the ibis family. He holds a rich and diverse experience in this industry and brings strong expertise with him. We are confident that his knowledge and approach to the business along with his passionate outlook will help us grow aggressively over the next few years."