Utah is a unique ski destination where visitors can experience Life ElevatedⓇ, a place where adventurers can easily access vast stretches of pristine and rugged backcountry in the morning and enjoy polished luxury amenities in the evening. Below are the top picks for Utah luxury lodging, fine dining, spas, and winter culture.
From airport to alpine in less than an hour
For those flying in, Salt Lake City International Airport (SLC), features a stunning and spacious new airport terminal with high-tech and touchless amenities throughout, one of Delta's newest and largest Sky Clubs and nonstop flights to most major U.S. cities and several international ones, including Amsterdam, London, Paris, and Toronto. From SLC,10 resorts are within an hour's drive. Accessibility is at the heart of Utah's luxury experience, where you can spend more time enjoying your vacation and less time getting there.
Loosen up at the world's only ski-in distillery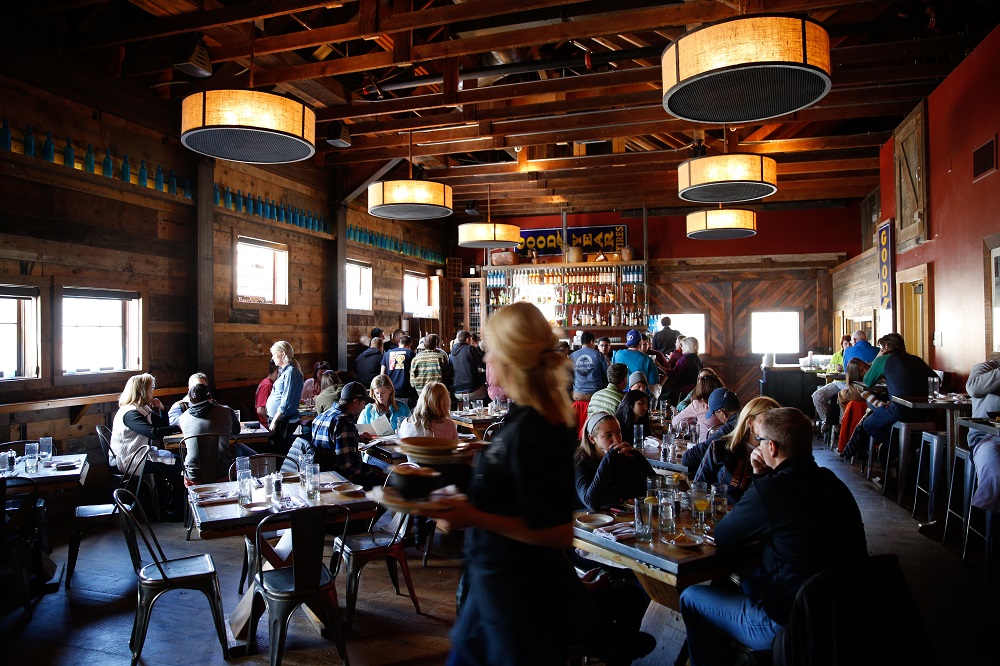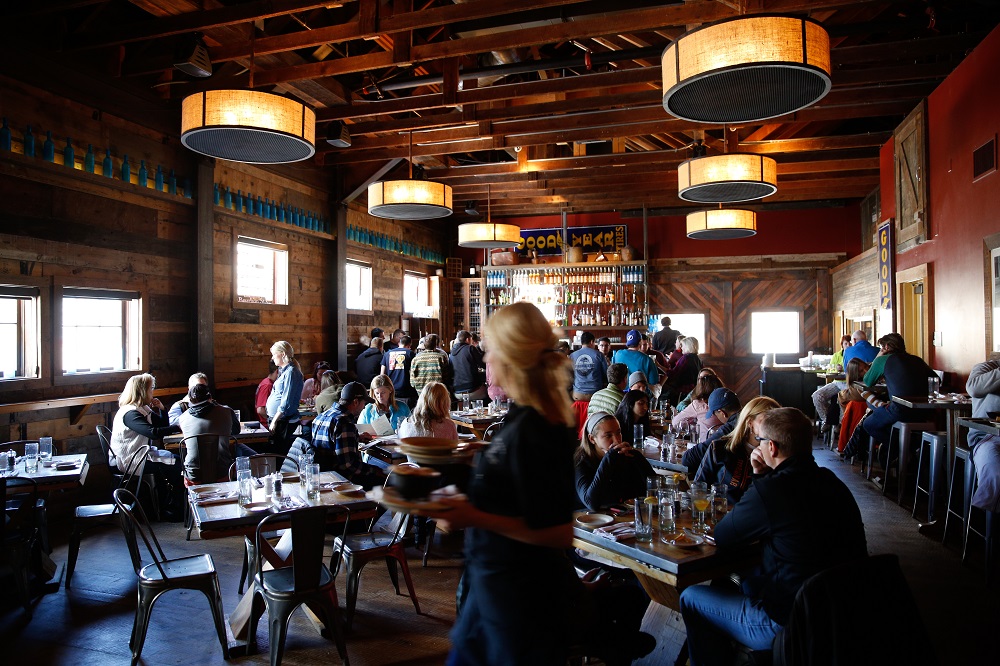 Yes, Utah is home to world-class spirits and chocolates, but that's another story. For lunch or après ski, ski right down to the High West Distillery & Saloon for a flask or flight of small-batch local whiskeys paired with the saloon's sophisticated, Western-inspired menu. Then, cross the street and catch the Main Street Lift for some more Park City pow. Turns out, Utah's got a long history of distilling. The High West Distillery & Saloon is even on the National Register of Historic Places as the first legal distillery in the state since 1870, and it's probably the only place on Earth where you can get a decent Old Fashioned while still wearing your ski boots.
Ride in heated luxury on OBX
At Park City Mountain, the Orange Bubble Express, known locally as OBX, is the original heated bubble chairlift in North America. The seat radiates enough warmth to keep you toasty from the Canyons Village base to mid-mountain Lookout Peak, terminating at the northern edge of the resort. On windy or snowy days, pull down the distinctive orange plexiglass shield to keep your lips moist and your jacket dry.
Experience champagne powder
In Utah, it's call champagne powder snow, so light and fluffy that you can clear the sidewalk with a leaf blower instead of a shovel. Situated between the Great Basin and the Rockies, the state's high altitude and uncommonly dry air provide up to 600 inches, (15 meters), annually of lightweight, almost moisture-free snowflakes at its resorts, when layers of this perfect snow accumulate, skiers experience "flotation." We like to believe it's magic. Even the state's license plates proclaim it to be The Greatest Snow on EarthⓇ.
Embrace Life ElevatedⓇ at one of the highest resort towns in America
Spanning two peaks and over 650 acres of terrain, Brian Head is small but mighty. With a base at 9,600′ and a summit at 11,307', above sea level, it epitomizes the Life ElevatedⓇ landscape and lifestyle and is home to the largest selection of powder stashes in relaxed and rustic Southern Utah. Locals sneak down or over to Brian Head to avoid holiday crowds or capture favourable weather patterns, making this a hidden gem.
Relax at a swanky celebrity-built resort
You know the one we're talking about: Sundance Mountain Resort. Founded by Robert Redford, this is the place where you can ski black diamonds in the morning, take a glassblowing class in the afternoon and watch a premiere in an onsite screening room before bed.
Even with its new owners, Sundance remains the epitome of 'rustic chic' with rough-hewn log cabins outfitted with high thread-count linens and accompanied by the highest quality services and amenities. The resort features Utah's famed skiing set amongst the stunning, snow-capped Mount Timpanogos, full-service spa, eponymous retail shop, and fine dining including, The Tree Room.
Feel unworthy of sitting in a ski lodge chair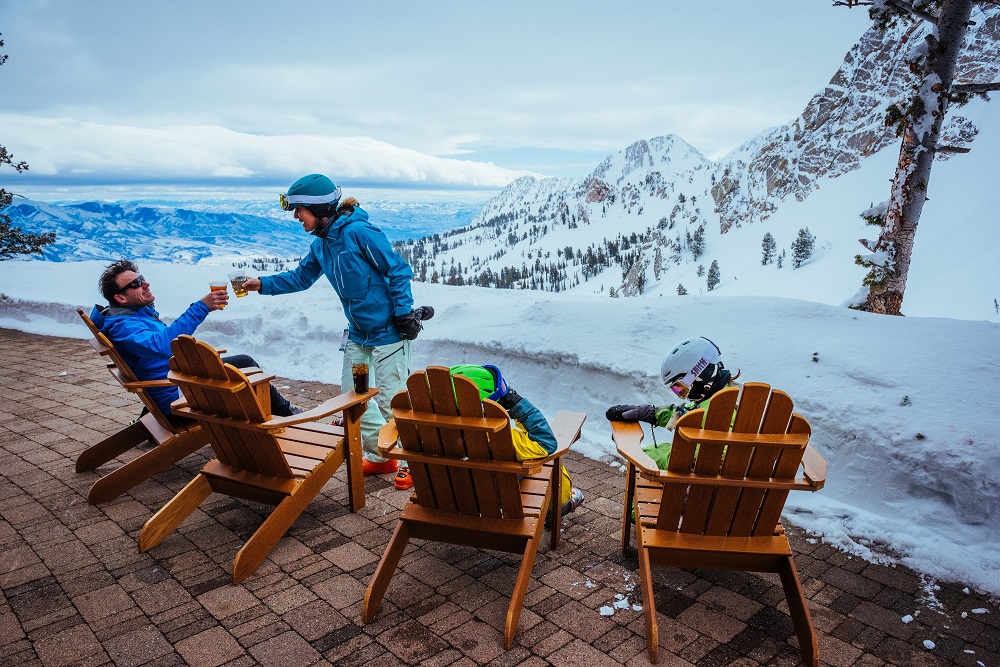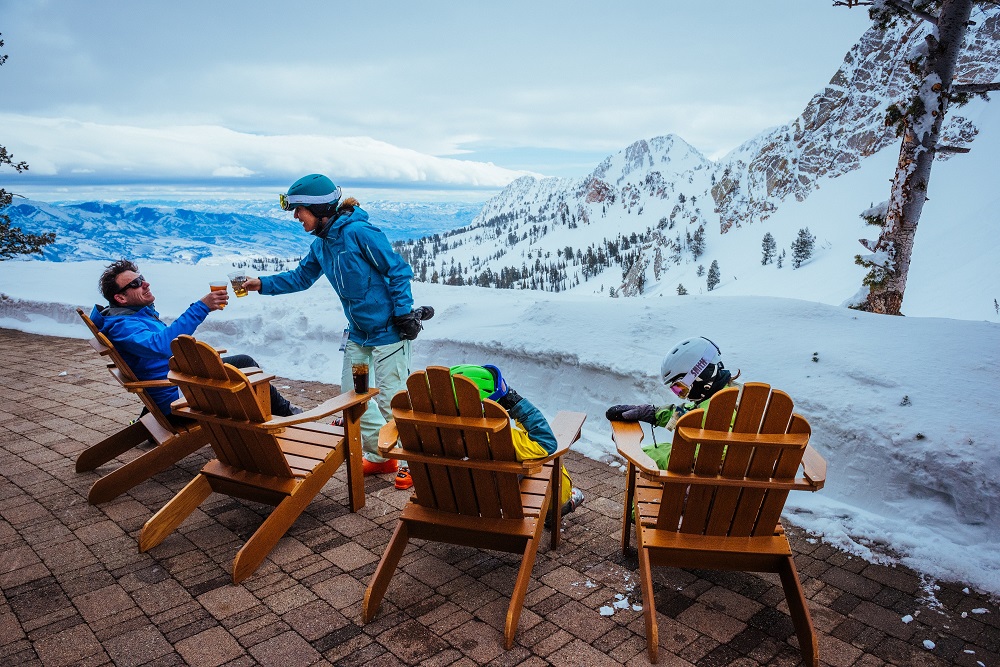 Enjoy a world-class gondola system that allows you to ski 3,000′ of vertical? Earn some turns and giggles down the 'lost in translation' run called No Name? With a background steeped in the luxury hospitality business, Snowbasin Resort (like its sister, Sun Valley) brings a classically Alpine experience and four-star service to Utah without the jet-set budget.
Snowbasin's lodges are nearly as legendary as its lengthy groomed runs. These aren't little warming huts serving canned chili. Walk into any of Snowbasin's three timbered lodges and you'll be treated to fine dining and service, illuminated by grand chandeliers hanging above.
Ski, where bigger is better and less, is more
Sometimes luxury is defined by size. And space. And solitude. Set skis to an uncarved slope at Powder Mountain and look around you. No one else around? This is luxury. Realize there's no way you can ski even a fraction of the resort in a day? All that space is yours to explore.
At 7,000 skiable acres, Powder Mountain is among the largest resorts in the United States but caps its daily lift tickets to 1500, and its limited season passes are among the state's most coveted and, in keeping with Pow Mow's egalitarian spirit, most affordable.
Status is measured on the mountain. Powder Mountain's girth is matched with an impressive 500 inches (13 meters) of annual snowfall. Best of all, thanks to its cap on lift tickets, and the proximity of other resorts with higher name recognition and marketing budgets, there's rarely a lift line. Oh, and it has a snowcat that offers online ticketing for about $25 per ride.
Ride a funicular to a ski beach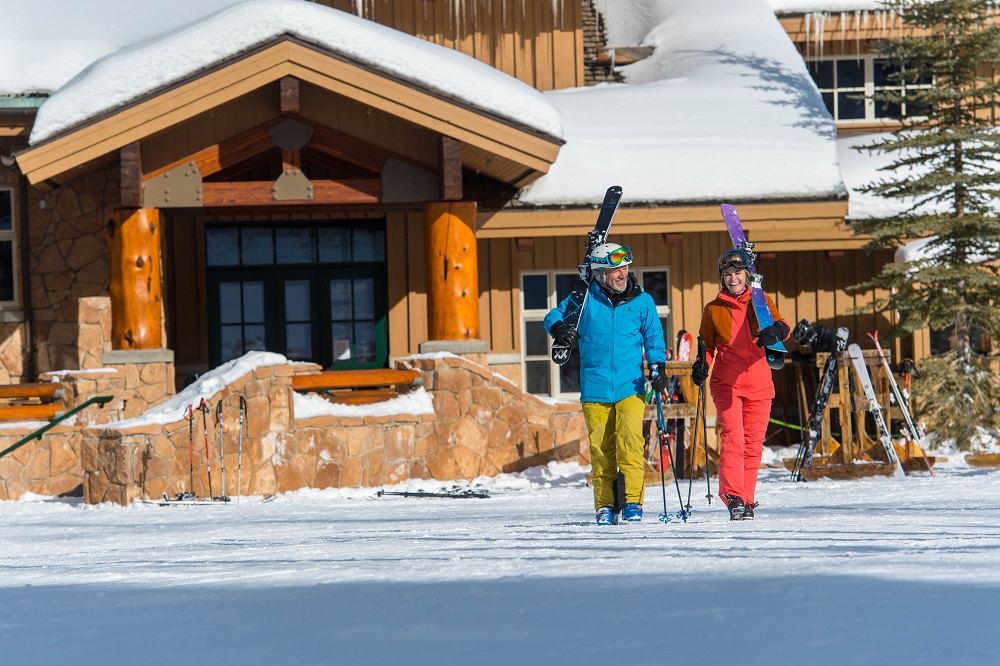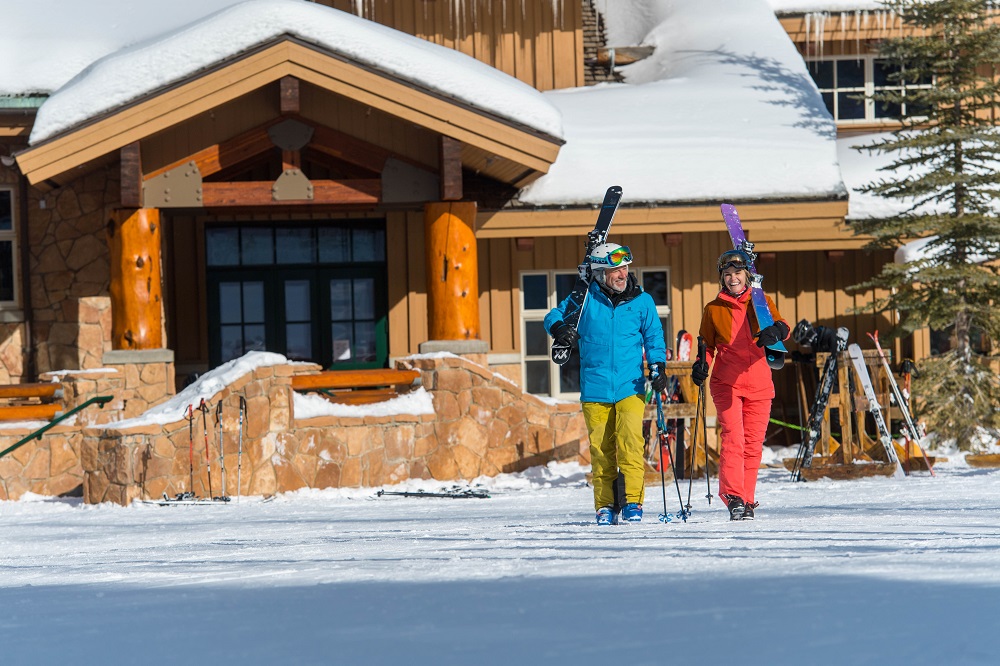 St. Regis at Deer Valley boasts the United States' first ski resort funicular, a monorail tram that transports visitors up a steep hill from Snow Park Lodge at the base of Deer Valley to the hotel. From there, the valet will take your skis so you can lounge by the outdoor fire garden, private "ski beach," or infinity pool and spa. There's a good reason former NBA basketball star Karl Malone chooses to luxuriate at the St. Regis when he returns to visit Utah.
If you're looking to take advantage of Utah's Ski City, the cosmopolitan crown jewel of Salt Lake City luxury accommodations is The Grand America, a AAA Five Diamond Hotel award winner located in the heart of downtown.
See three generations of one family working an entire mountain just for you
The Seeholzer family's been running Beaver Mountain since its inception in 1939. It's said to be the longest family-run ski resort in America, and it's definitely the only place where you can see three generations of Seeholzers working hard to make your winter dreams come true.
Throughout the resort, visitors become friends, and friends become an extension of the Seeholzer Family, who pride themselves on a personal touch over corporate branding. This old-school approach is not only nostalgic but smart, creating a loyal base of ski and outdoor lovers who return year after year to "ski the Beav!"
From sheer proximity and the biggest mountains to a ski-in distillery and a celebrity-built owned resort, these are the reasons to ski Utah now.