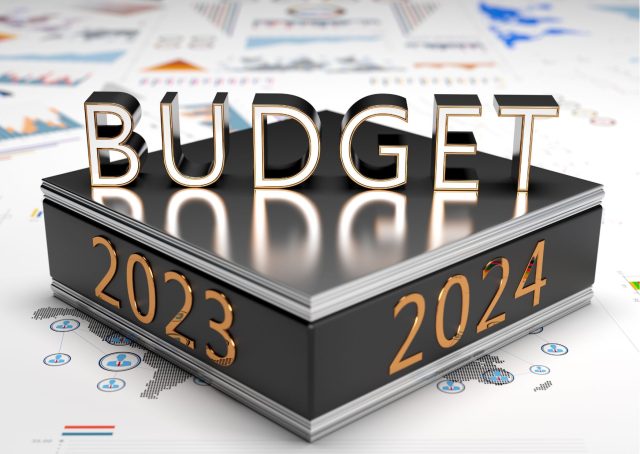 Finally, "T" for Tourism did find a mention in the Union Budget 2023-24 presented by the Finance Minister. The government's enthusiasm towards the development of the tourism footprint, infrastructure, and encouragement towards "Dekho Apna Desh" and "Swadesh Darshan" came across very clearly with its announcements of multiple schemes encouraging domestic tourism.
50 destinations to be developed with a focus on local-level tourism and promotion of GI products and handicrafts to boost local arts and artisans.
Infrastructural focus announcing 50 new airports, heliports, water aerodromes, and revival of advanced landing grounds to enhance regional access and connectivity, also generating direct and indirect job opportunities.
Enhanced budgetary outlays for railways, roads, and highways to help long-term growth of the domestic travel and tourism industry.
Income tax rebates to taxpayers to result in an increase in disposable incomes thus indirectly encouraging travel.
However, this Union Budget failed to provide the travel and tourism industry with the anticipated respite on rationalisation of GST. The issue of TCS, exemption of GST on foreign exchange earnings, and refund of tax on shopping under the Tax Refund to Tourist (TRT) Scheme found no mention.
Rather, something that came as a below-the-belt hit was the proposed increase of TCS on outbound travel and other LRS transactions from 5 per cent to 20 per cent. Such high rates of taxation are an added liability to outbound travellers and negatively impact tour operators recovering from the pandemic. Also, the elimination of the 5 crore capping for the SEIS benefit and granting of incentives to corporates for organising meetings and conferences in India through partial or full tax exemptions remained untouched.
The first reactions received by TTJ from a few leading lights of the industry echoed the following sentiments.
Madhavan Menon, Chairman and Managing Director, Thomas Cook (India)- The proposal in the Union Budget 2023, to increase the rate of TCS from 5 to 20 percent for the purchase of overseas tours & overseas remittances other than education will significantly increase the upfront cash outflow for end customers. It will drive more of these customers to use alternate channels that are outside the domestic tax net. We urge the Government to reconsider this.
Gaurav Bhatia, Executive Director, Bird Group- The Union Budget announcement of 50 additional airports will augment the need for enhanced air connectivity. It will also have a tremendous rub-off effect on the allied sectors such as catering, ground handling, and MRO, among others, and in effect generate more employment both directly and indirectly. It has long been India's dream to become a global aviation hub. We can see that dream taking shape.
Vinay Dube, Founder and CEO, Akasa Air- The Union Budget presented by the Hon'ble Finance Minister is growth-oriented and will steer India towards holistic development across all pillars. The announcement of 50 additional airports and ramping up of air transport infrastructure is a welcome move and will support the nation's growing demand for air travel. The focus on promoting domestic tourism will provide impetus to the further revival of the sector and aligns with our vision to strengthen India's transportation system.
Riaz Munshi, President, Outbound Tour Operators Association of India, (OTOAI)- It's highly disappointing from an outbound travel point of view. We requested honourable Finance Minister to reduce the TCS percentage from 5 per cent instead the government has increased it to 20 per cent which is going to hamper our business and at the same time, there is going to be a huge deficiency in government revenue as people would prefer to either book through foreign tour operators or foreign OTAs to save GST and TCS both. At present also outbound tour operators and the government of India are losing revenue on the same grounds.
Vijay Dewan, MD, Apeejay Surrendra Park Hotels, Co-Chairman of the CII National Committee on Tourism & Hospitality- On tourism, the budget fails to meet industry expectations on being granted infrastructure status and rationalisation of taxes. An increase in tax collection at source for overseas tour packages from 5 per cent to 20 per cent is also a negative and will hit the tour and travel industry especially since the industry has just reconnected from the pandemic.
Rajiv Mehra, President, Indian Association of Tour Operators (IATO)- None of our demands like rationalisation of GST on the tourism industry, exemption of GST on foreign exchange earnings, and refund of tax on shopping under the Tax Refund to Tourist (TRT) Scheme on shopping, etc. for which there is already a provision in the GST Act, have been considered. The. Government should consider our demands sympathetically which are very important for the revival of tourism post-COVID Pandemic.
Ajay Prakash, President, TAFI- The Finance Minister's reference to tourism in her opening remarks raised hopes that perhaps, finally, the industry would get due recognition and direct, tangible support. However, while the Union budget has positives in the form of infrastructure development, increased last mile connectivity, the new Credit Guarantee Scheme for MSMEs, the promise to develop tourism destinations in a holistic manner, and the establishment of Unity Malls – all of which are good in the medium to long term –  what's missing is direct immediate support or relief to a sector that has suffered the worst and is only now beginning to revive after the pandemic.
P.P Khanna, President, ADTOI- In Respect to expectations, we at ADTOI were looking for Members' benefits or Tour Operators' benefits which are directly not there but Of-course indirectly the budget says about the hike in Rail outlays it mentions skill development and Youth empowerment. Border Tourism is another good step to be explored.
Asif Fazlani, Managing Director, Fazlani Nature's Nest- The government's focus on tourism in the budget by giving it a top priority is commendable. The allocation of resources highlights the importance placed on boosting employment through the tourism sector. The budget demonstrates the government's commitment to the holistic development of the industry. The plan to develop 50 tourist destinations for both domestic and international tourists will revolutionize the tourism industry in India.