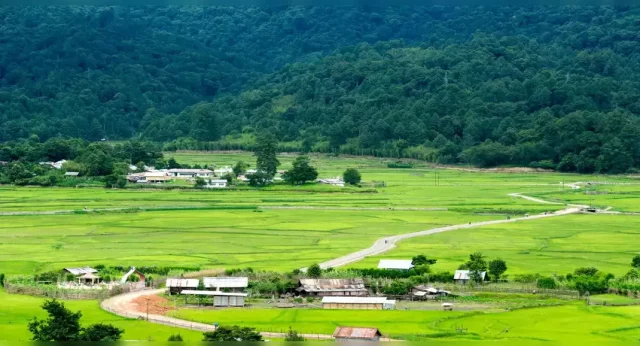 Terming tourism industry as the growth engine for the economic development of the Northeastern state, Arunachal Pradesh Chief Minister Pema Khandu Wednesday said that Ziro Valley in Lower Subansiri district has huge potential if natural charm of the area is maintained.
Khandu, who was on his way to Daporijo in the Upper Subansiri district, had stopped over at Ziro to inaugurate Tana Agyang View Point at Habung village.
The view point was developed on a self-help basis through a convergence model and executed by job card holders under MGNREGA of Habung Gram Panchayat, district officials said.
Stating that a road map for Ziro Valley was the need of the hour for holistic growth of the tourism industry, the chief minister urged the people to maintain the pristine beauty of the valley, well-known for paddy-cum-pisciculture cultivation.
"Wet rice paddy field along with fish cultivation is the main charm of Ziro Valley. Tourists come to see this unique feature and hence people of Ziro should refrain from constructing dwelling houses and other commercial structures on the paddy fields", he said.
Lower Subansiri deputy commissioner Bamin Nime had urged people to halt the increasing trend of filling up wet rice paddy fields to construct dwelling units.
If this trend is not corrected timely and if the wet rice paddy fields of Ziro Valley vanish in course of time, the much-hyped tourism potential of the valley would be lost forever and it will be just like any other town, the chief minister said.
Source: PTI