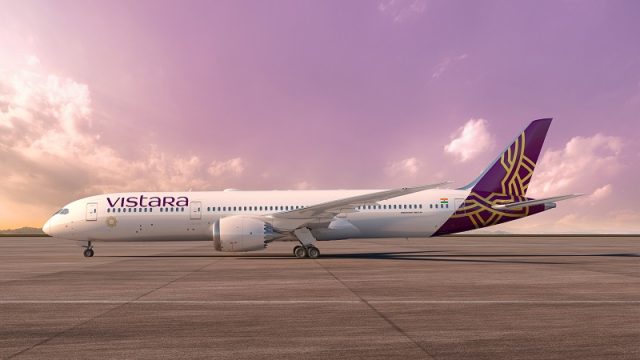 Air India plans to let go of the Vistara brand if its merger gets the required regulatory approval as the airline feels the marquee brand has more global recognition.
The Tata Sons-owned airline also announced that the list price for the order of 470 planes is $70 billion and that it plans to fund the purchase using a combination of sources, including internal cash, shareholder equity and sale-and-leasebacks.
"There is a desire to carry forward the heritage of both Air India and Vistara into the new Air India. The form that Vistara conversion takes we are still working through. Vistara clearly has very strong recognition and respect in the Indian market, but if you look outside the India market, clearly Air India is much more recognized and has a 90 years of history… So the future full service will be called Air India but like to retain and celebrate some of the Vistara heritage," Air India's CEO Campbell Wilson said Monday at an online press briefing.
The process of integration of Vistara with Air India is underway and is now awaiting approval from the Competition Commission of India (CCI), he said, adding that the integration of Air India Express and AIX Connect, earlier known as AirAsia India, is also afoot.
"Air India has embarked on probably the greatest transformation in aviation history…and we have really been working higher over the 12 months… to make this vision of creating a new Air India a reality…There were quite some years of under investment in Air India in terms of people process, systems and a lot of this requires strengthening and improving so that the aspirations that we have can be realised," he said, during the virtual conference.
Wilson added that the opportunity for Air India as well as India is really "quite unprecedented" due to factors such as India's economic growth, significant population, attractive demographics and a geography that is perfectly suited for international aviation connectivity.