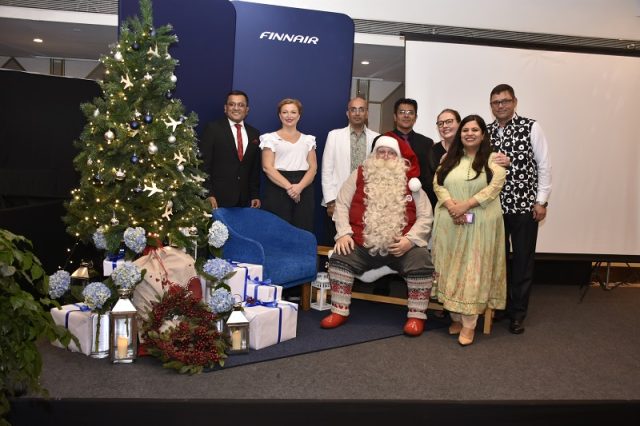 Visit Finland and Finnair jointly hosted a Christmas get-together at The St. Regis Mumbai on Friday, December 16, 2022.
It was an exciting event as for the first time, Santa Claus came in person all the way from his hometown in Rovaniemi, Finland, to Mumbai. He arrived on Finnair, his official airline, to spread some holiday cheer.
Santa Claus was on a world tour before Christmas. He reached Mumbai on December 15 and was busy spreading happiness for the next two days. Visit Finland and Finnair jointly organised all his engagements in Mumbai.