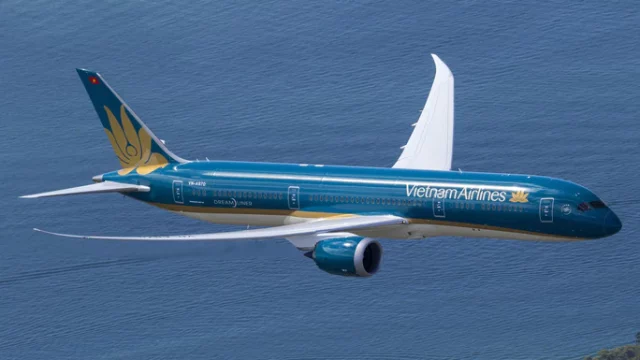 Vietnam Airlines officially launched non-stop flights connecting Vietnam and India on June 15, 2022. The first flight VN5025 from Hanoi to New Delhi landed at Indira Gandhi International Airport at 14:25 on June 15 (local time).
The return flight VN5024, from New Delhi to Hanoi, departed in the afternoon of the same day. Minister of Foreign Affairs of Vietnam Bui Thanh Son attended and performed the opening ceremony of this flight.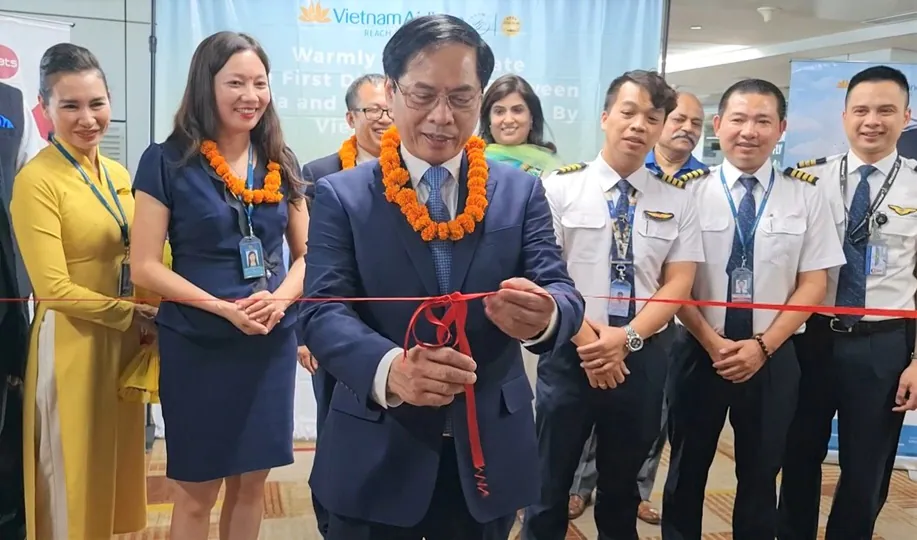 World Connect is the General Sales Agent (GSA) for Vietnam Airlines in India. World Connect has its presence in all major Indian cities which include offices in New Delhi, Mumbai, Chennai, Bangalore and Ahmedabad. Vikramjit S. Ahluwalia, Managing Director is delighted to welcome the commencement of five weekly flights of Vietnam Airlines from Delhi offering the direct connectivity to Ha Noi and Ho Chi Minh City together with the comfort of experiencing the 4-star Skytrax services on wide-body aircrafts of Vietnam Airlines. The tenured relationship and seamless cooperation between World Connect and Vietnam Airlines will ensure meeting of the goals and objectives of the Airline for India market.
The new route of Vietnam Airlines will contribute greatly to trade, cultural and social connections between Vietnam and India. Flights between Hanoi and New Delhi take off every Monday, Wednesday, and Friday. Flights between Ho Chi Minh City and New Delhi take off every Thursday and Saturday. Flights are operated by wide-body and modern Boeing 787 and Airbus A350 aircraft.
India is one of Vietnam's top trade partners, while Vietnam is also India's 15th largest trade partner and fourth among Southeast Asian countries. Since the establishment of diplomatic relations in 1972, a strategic partnership in 2007 and a comprehensive strategic partnership in 2016, two-way trade between Vietnam and India has grown by an average of 20 per cent per year.