Our state motto is Utah Life Elevated®, but, our tourism team has fondly coined Utah as a destination where 'mother nature played favourites' We do indeed have five breathtaking National Parks, (known as the Mighty 5®), and 44 State Parks, (many of which could be National Parks), but, that is only the beginning. We are also home to The Greatest Snow on Earth®, with 15 ski resorts and 10 within an hour's drive from Salt Lake City International Airport, we are a true year-round destination. 
-Rachel Bremer
Utah is a road trip state that beckons taking your time, stopping to take in the breathtaking vistas. A state that offers respite and a clear mind in uncertain times.
Utah's capital city and urban core, Salt Lake City appeals to the nature lover, the music lover, the foodie, and the enthusiast of the arts. Visitors flying into Salt Lake City International Airport are welcomed to Utah's capital city, with the backdrop of the Wasatch Mountains seemingly within reach as you land. Salt Lake City International Airport recently opened its brand-new, $4.1 billion massive new rebuild, featuring a new terminal and a new concourse. Salt Lake City International Airport is Delta's fourth-largest hub, this coupled with the airport rebuild ushers in new non-stop flight opportunities globally, including Asia. I am lucky enough to be able to work near the State Capitol, with trails like Ensign Peak and City Creek Canyon accessible from my office.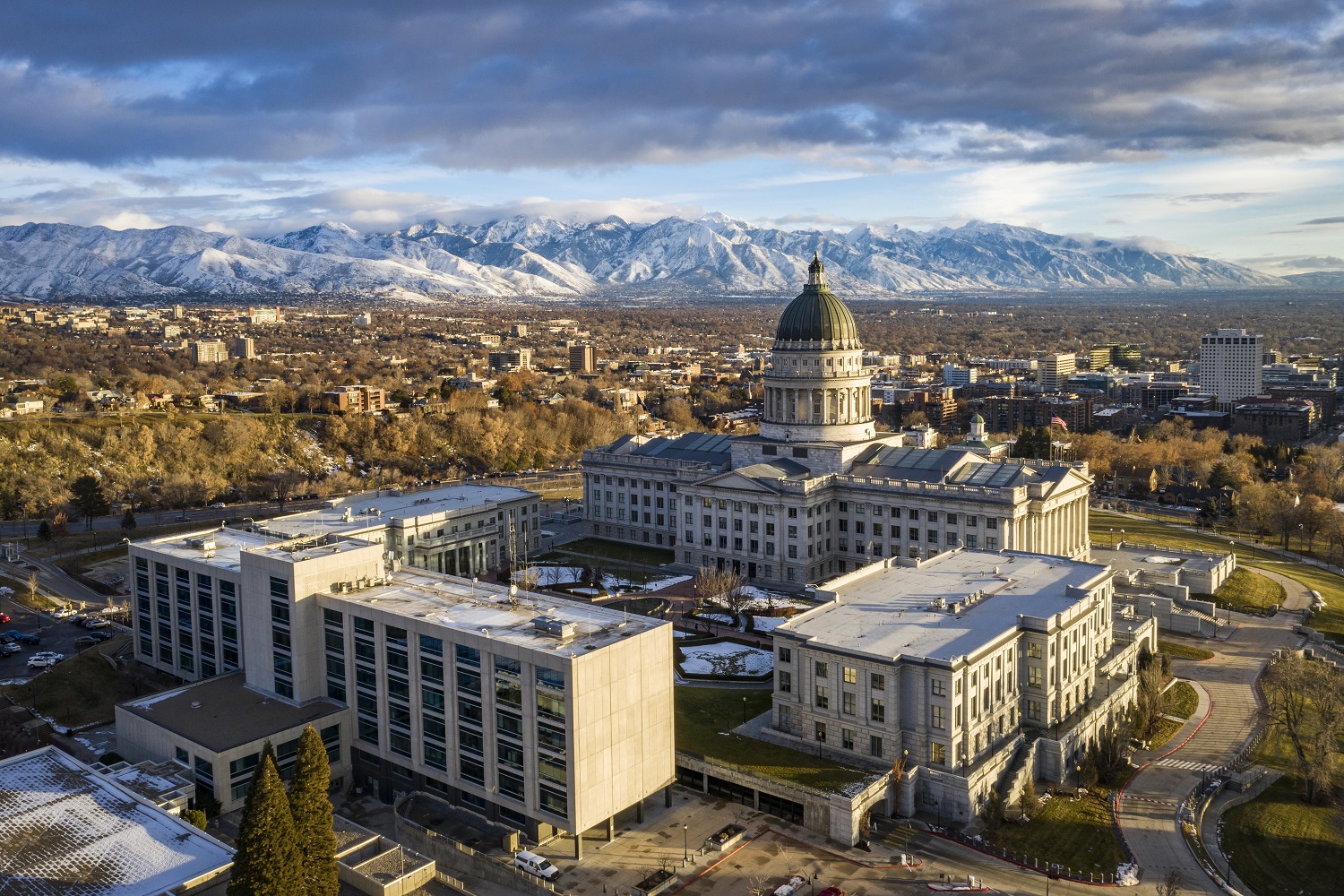 Salt Lake City International Airport is also the closest International Airport to Yellowstone National Park and an excellent gateway to the hidden gems along the route to Yellowstone in Northern Utah. Stop at Ogden's historic 25th Street, visit Utah Olympic Park in Park City, drive through the Logan Canyon scenic byway, and enjoy the turquoise waters of Bear Lake en route to Yellowstone.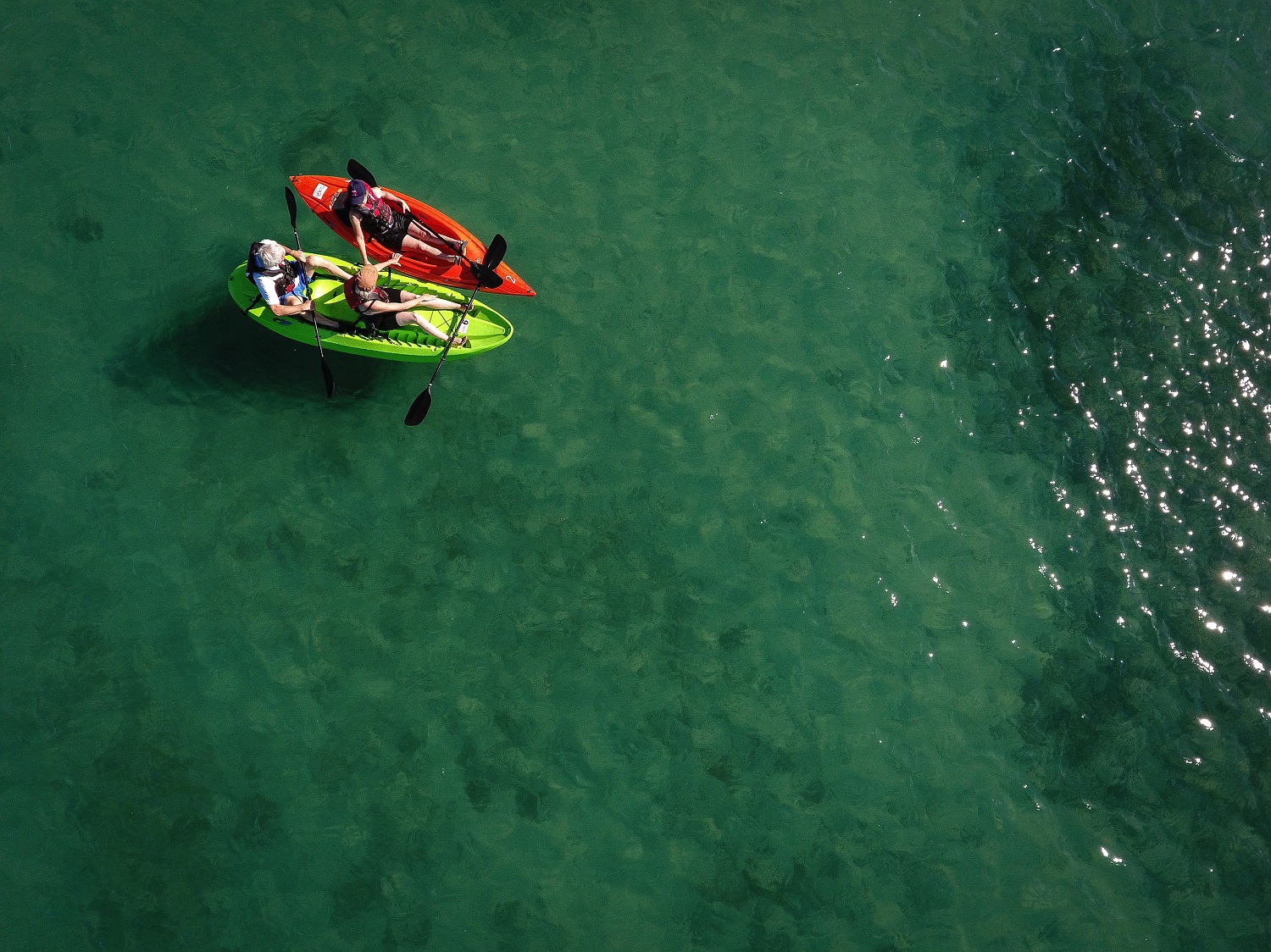 Four hours south of Salt Lake City is Moab, one destination with two National Parks, Arches & Canyonlands. The landscape transitions from the granite and lush green of the Wasatch Mountains to the red rock of Southern Utah. Arches National Park is the largest collection of arches in the world, with over 2,000 arches. I hiked to Delicate Arch as a child, and just as we talk about in our commercials, the chills that came over you when you round the corner to Delicate Arch do happen and are remembered. Canyonlands features endless deep canyons, towering mesas, pinnacles, cliffs, and spires stretching across 527 square miles, (848 kilometres). Canyonlands is excellent for solitude, to moderate hikes, to stargazing.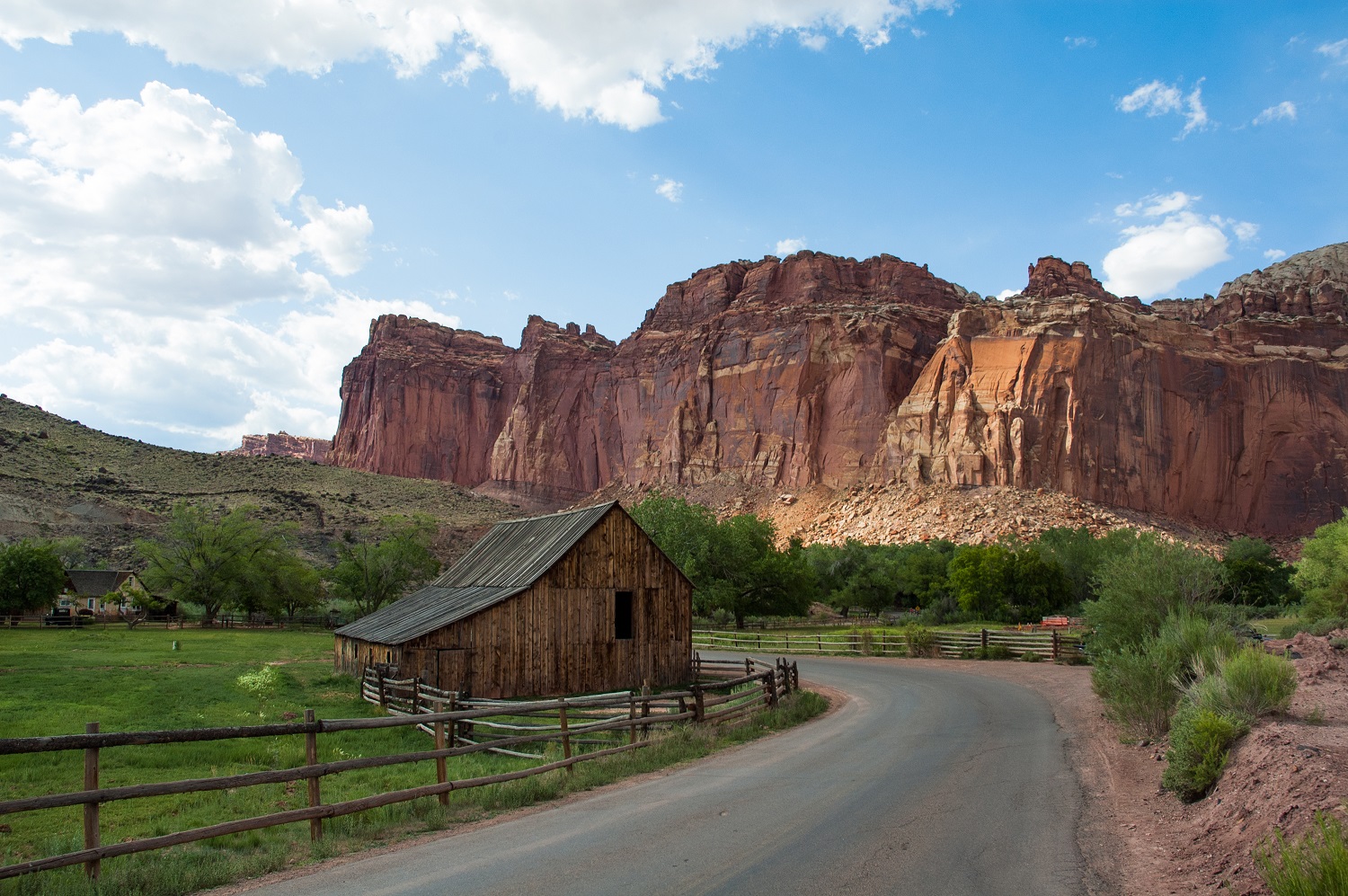 Capitol Reef is Utah's lesser-visited National Park, and a different landscape altogether. My favourite part of Capitol Reef is visiting Fruita. Fruita is home to fruit orchards, featuring heirloom fruits, and there is nothing like enjoying a fruit pie at a picnic table surrounded by the vistas and expansive views of Capitol Reef.
Traveling from Capitol Reef to Bryce Canyon, I invite visitors to take it slow, and enjoy the All American Road: National Scenic Byway 12, and take it even slower by spending a night or two in serenely remote Boulder, an unexpected haven for Zagat-rated cuisine. (Not to be missed!)
I had the opportunity to visit Bryce Canyon for the first time in the winter two years ago, and seeing the hoodoos, (the orange spires), capped with snow was surreal, and an unforgettable experience. Bryce Canyon is open year-round, as are all of our national parks.
Zion National Park, located in South-West Utah is a must for both the avid hikers and the moderate hikers. Zion carries a reputation as a bucket list destination for adventurous trail seekers and sightseeing enthusiasts around the world. Angels Landing is a 5.4 miles (8.7 km) round-trip strenuous hike, and is not for the faint of heart, but, the view is worth it!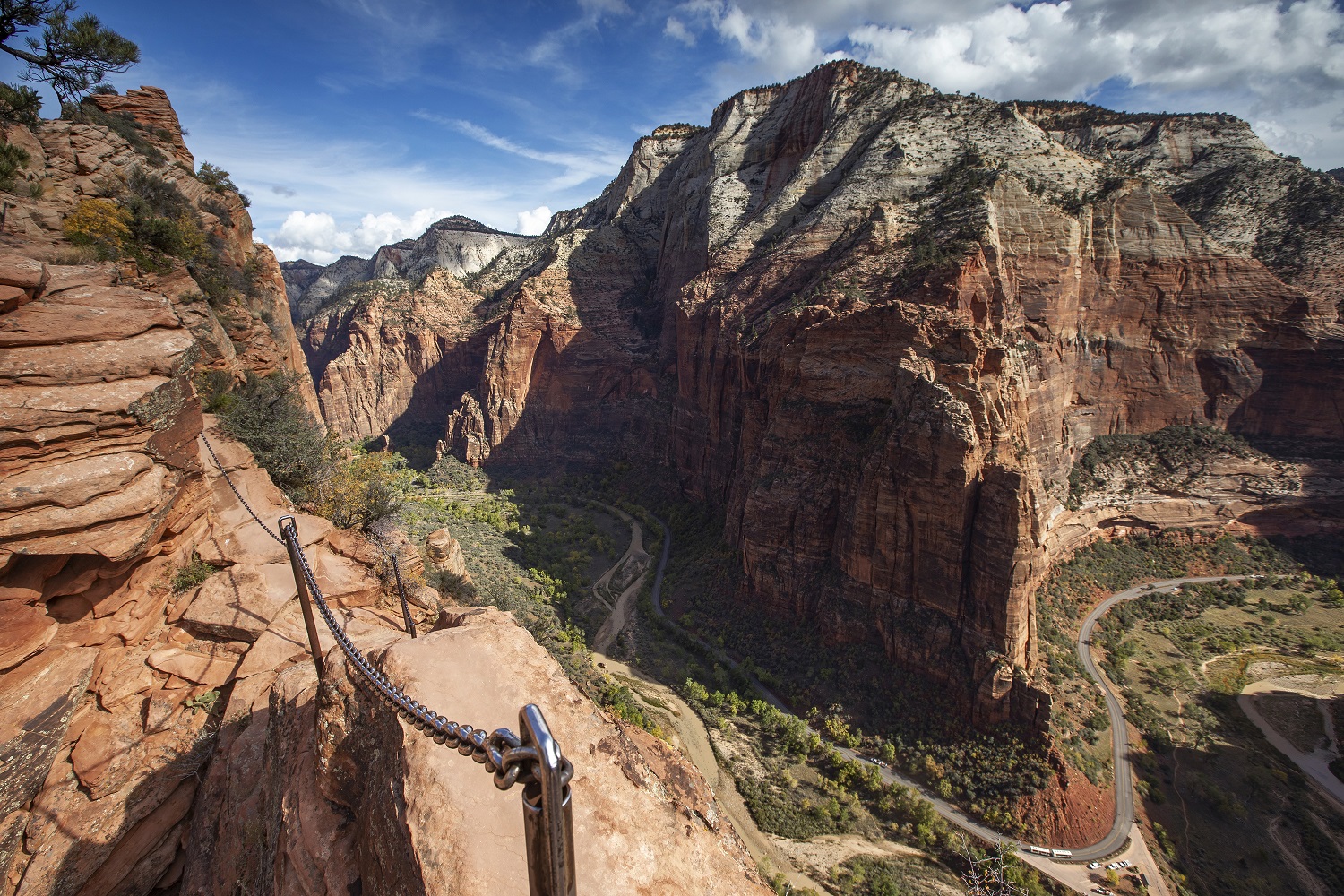 East Zion includes towns like Kanab. Kanab, Utah is a classic American West, surrounded by towering Navajo sandstone cliffs and vistas of sagebrush. This scenery has lured filmmakers to Kanab for nearly 80 years. Abandoned film sets near town have become tourist attractions. The buildings all over town have plenty of movie posters and autographed photos to support Kanab's self-proclaimed title, "Little Hollywood."
Lodging around the state varies from 5-star properties such as the Amangiri near Kanab to 3 and 4-star chain properties, for the family looking for a pool, and hot breakfast. In Utah, we have bookable and developed products including unique lodging like the Conestoga Wagons in the Bear Lake and Capitol Reef areas, with views of the Milky Way, Hogans in South-East Utah, and Yurts in Escalante, Utah.
When travel resumes, we invite you and your clients to a road trip in Utah. Where enjoying the stargazing, serene vistas, pristine skies, and authentic communities are encouraged and demanded.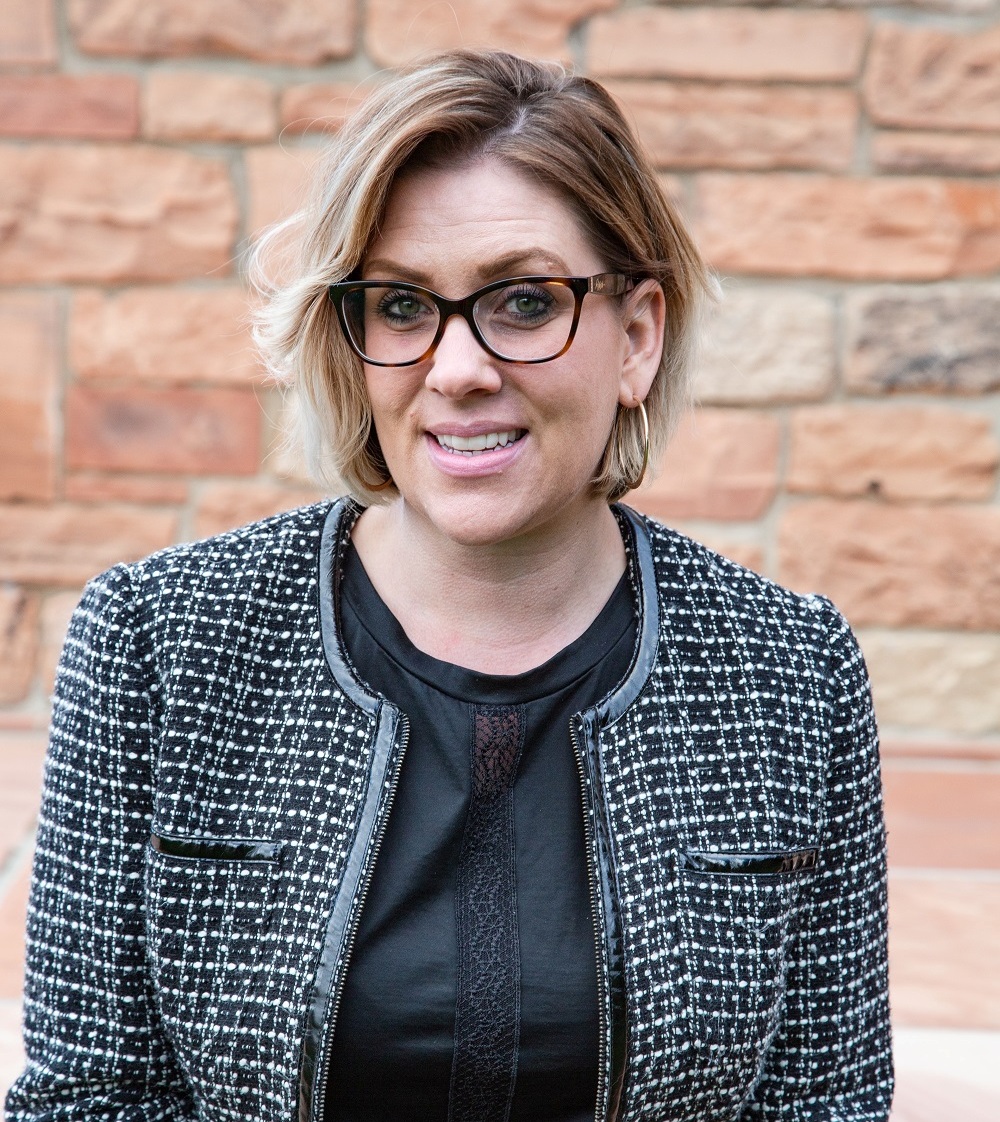 About the Author
Rachel Bremer is the Global Travel Trade & Destination Development Manager at Utah Office of Tourism and Film