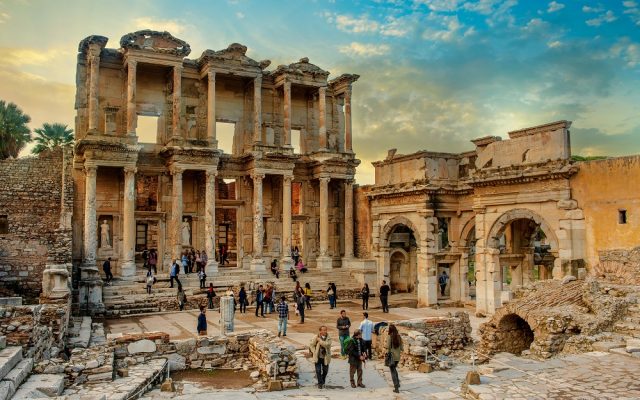 After the acceptance of Covaxin, post the nod from WHO, Turkey has now curbed the mandatory quarantine for travellers between the age of 12 to 18 years of age.
With effect from November 15, 2021, travellers between the age of 12 to 18 years, who have visited or have been in India in last 14 days and can not certify that they have been fully vaccinated must submit a negative PCR test, taken no longer than 72 hours before arrival. Upon arrival, these travellers will again be subjected to a PCR test at the declared address of residence or at the hotel they are staying at. If the PCR test comes out to be negative, they will be exempted from quarantine. Travellers under the age of 12 will be exempted from PCR test and vaccination certificate applications on entry.
Other requirements shall remain the same as earlier. All travellers must submit a negative PCR test, taken no longer than 72 hours before arrival. Travellers will have to certify that they are fully vaccinated with vaccines approved by the World Health Organization (WHO) or Turkey, including Covaxin. There should be a gap of at least 14 days between the last dose and the date of travel. The travellers who can not provide the vaccine certificate will be subjected to quarantine at the declared address of residence. On the 10th day of quarantine, they will undergo a PCR test. If the PCR test is negative, the quarantine will be terminated. In case positive, the treatment will be conducted in accordance with the Covid-19 guidelines of the Ministry of Health. For those who don't have a PCR test on the 10th day, their quarantine will be extended to 14 days. These requirements are not applicable for transit and/or transfer travellers. The PCR requirement and quarantine are not applicable for the crew. 
Despite the fluctuating global scenario of COVID-19 strain, Turkey has kept a strong grip on the COVID-19 situation, with guidelines and protocols in place for tourists and businesses associated with tourism. Due to this, the tourist inflow data in Turkey continues to be impressive. Turkey's 'Safe Tourism Certification Program' defines and advises an extensive series of measures to be taken with regard to transportation and accommodation of all Turkish citizens and international visitors who will spend their holidays in Turkey working at touristic facilities.