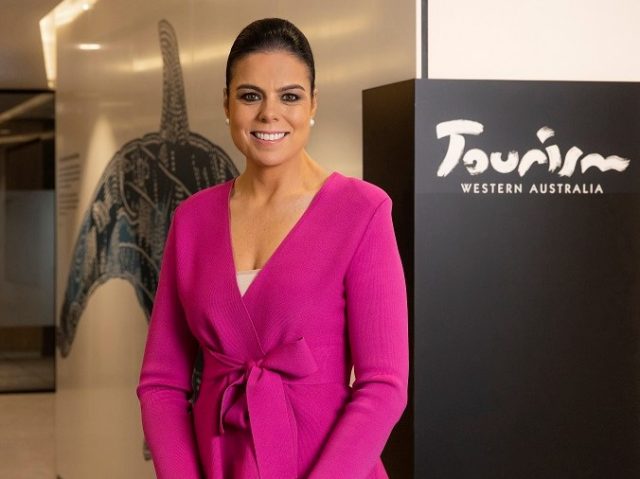 As a major focus market, India represents an enormous growth opportunity for Western Australia's (WA) visitor economy. In the period May to September 2022, arrivals from India to WA recovered to 87 per cent of pre-COVID levels, which far outstripped the average of 46 per cent from other countries and reflects the Indian markets' rapidly growing interest in WA as a holiday destination. TTJ interacted with Carolyn Turnbull, Managing Director, Tourism WA, who is responsible for promoting WA as an incredible tourism destination, along with delivering world-class tourism experiences and events calendar. She shares with us more about the sun-kissed destination with jaw-dropping, dreamlike scenery and authentic cultural experiences and how they are targeting and working to get in more Indian tourists.
Prashant Nayak
Q. With Australia opening for tourism and business, how was 2022 for Tourism WA from a global perspective?
Western Australia began reconnecting with the world in 2022 and for Tourism Western Australia, that involved enhancing the visitor experience we offer, delivering a blockbuster year of major events, launching our new global tourism brand, and improving flight access into our state. We implemented these initiatives with the support of the Western Australian Government's $195 million Reconnect WA package, which allocated funding towards Tourism WA's aviation, events, destination development and marketing activities.
Pleasingly, by the end of 2022, we began to see the positive signs that our hard work and investment was paying off, with new visitor statistics showing WA tourism was recovering well from the pandemic. Recent insights indicate that our capital city, Perth, is again thriving as a destination, recording its second-highest domestic spend on record – up to $492 million in November 2022 – which is a 34 per cent lift since November 2019. Domestic visitors are also spending big in WA's regions, with regional domestic spend for November sitting at $456 million, which represents a 35 per cent jump since pre-COVID.
Meanwhile, January 2023 figures show the number of international flights into WA sits at 76 per cent of pre-COVID levels. Interstate figures are even stronger, showing the number of flights into Perth is now 102 per cent of pre-COVID levels. All this data tells us there is strong interstate and international demand for our state, with our new global tourism brand heightening the existing interest in our destination and further driving visitation to WA.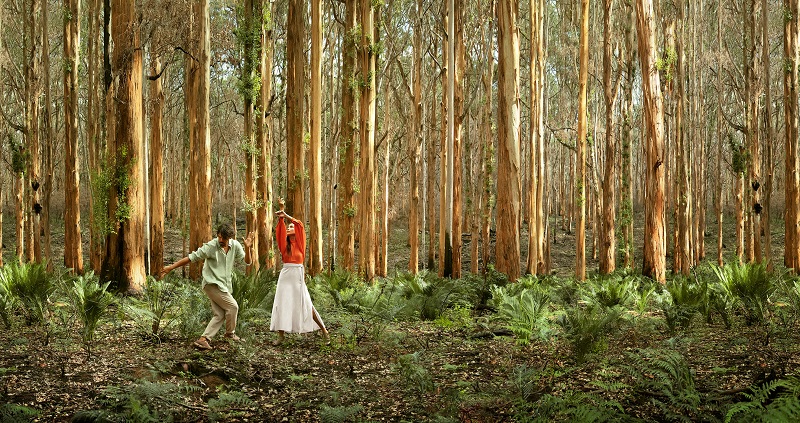 Q. Post-COVID, with outbound travel showing strong recovery in India, how is Tourism WA optimising its efforts to attract Indian leisure and business travellers planning to visit Australia?
India remains a priority market for WA and we continue to work to rebuild and grow our aviation capacity so that family and friends can reunite here. Singapore Airlines is our most significant international airline partner and is already back to running multiple flights per day to and from Perth, offering one-stop connections to and from India.
We have also developed strong partnerships with several other airlines and are actively looking to further grow our engagement in India's aviation sector. Along with strengthening our aviation connections, WA's Deputy Premier and Minister for Tourism, the Hon Roger Cook, led a mission to India in July last year.
As part of the eight-day mission, Tourism WA CEO Rebecca Brown and I were joined by other business leaders and famed Australian cricketer Brad Hogg as we visited four Indian cities: Delhi, Mumbai, Visakhapatnam and Chennai. Having Brad Hogg join us was essential, as we know that hosting world-class cricket events in WA offers a major drawcard for leisure visitation from the Indian market.
Overall, the India mission offered countless opportunities to strengthen existing friendships and establish new connections, which have led to greater investment and collaboration between India and WA across a range of sectors – including tourism – and the establishment of WA's newest international trade office in the South Indian port city of Chennai. I'm confident that having a physical presence in Chennai will help raise the profile of WA as the ideal place for Indian nationals to visit, as well as invest in, live, and work.
Q. Please elaborate on the concept of Tourism WA's new global campaign, 'Walking On A Dream' and what does it address?
Walking On A Dream invites travellers to visit WA to explore the awe-inspiring attributes that make our state a wondrous, otherworldly and dreamlike place. The new brand will underpin Tourism WA's marketing activities for at least the next five years and is very much inspired by our state's ancient Aboriginal culture.
The new brand showcases our globally-recognised destinations like Ningaloo Reef on the Coral Coast, the vineyards of Margaret River in Australia's South West, the iconic Perth city skyline, and the Bungle Bungle Range of the Kimberley's Purnululu National Park, in Australia's North West.
Walking On A Dream will lift the profile of WA as a unique holiday destination within a fiercely competitive global travel marketplace. It speaks to the interests of our global target market, the High Value Travellers who have an adventurous spirit, and are seeking authentic experiences beyond the expected, fueled by a desire to get away from the well-known and well-trodden.
Q. What are the current challenges when it comes to Indian visas, connectivity, etc.?
Any queries regarding visas are best directed to the Australian Government's Department of Home Affairs. However, within Tourism WA, we understand the need for better access to and from our beautiful state.
We are committed to working with India's tourism and aviation sectors, as well as Perth Airport, to secure more aviation connections to India, with our current focus on establishing a direct flight from either Mumbai or Delhi to Perth. It makes sense for an Indian airline to also consider this opportunity, given the connecting flight possibilities throughout all of India.
We have already developed strong partnerships with several airlines and will look to further increase our engagement in the aviation sector, to potentially secure a new direct flight route between our two destinations.
Q. What is it about the region that makes it an exciting destination in Australia?
We offer pink lakes, horizontal waterfalls, majestic gentle whale sharks, endless wildflowers, sweeping outback plains, a staircase to the moon, miles of coastline and Australia's whitest beach, all in the one state.
Beyond breath-taking destinations, WA is also a state obsessed with sport, and we have secured several blockbuster events for the coming year. This includes the prestigious World Surf League event, the Margaret River Pro, and the world's biggest women's football tournament, FIFA Women's World Cup 2023. We're also home to the perfect venue for these global sporting events, Optus Stadium, which has been awarded 60 awards in the five years since opening.
Q. What are your destination's new experiences for a great vacation?
WA's capital city is a great starting point for international visitors – Perth is a relaxed, naturally adventurous city which also holds the enviable title of being Australia's sunniest capital city, with more than 3,000 hours of sunshine per year.
Within 30 minutes of Perth's city centre visitors can sample fresh food and premium wine in the Swan Valley – the state's oldest wine-growing region. The bohemian city of Fremantle is also a short journey from Perth, and this port city offers heritage streetscapes, a thriving restaurant scene, and direct connections to the iconic Rottnest Island. Accessible only by boat and plane, Rottnest Island is home to 63 beaches, 20 bays and the world's happiest animal, the quokka, as well as car-free streets that are perfect for families to explore by bike or foot.
Visitors who want to travel a bit further can head south to the stunning Margaret River Region –WA's largest wine region and home to numerous world-class dining venues, breweries and wineries. On the way down to Margaret River, travellers can stop in at the seaside town of Busselton, home to the Southern Hemisphere's longest jetty, or continue further along to Albany or even Esperance, which boasts some of the most pristine and untouched beaches in Australia.
Q. Tourism WA has appointed a Representative in India. Together, what are your current marketing mix and strategies to promote and position your destination as one of the most preferred destinations for Indian travellers?
Tourism WA recently upscaled its investment in India with the appointment of international marketing agency T&A Consulting Private Limited, to drive our state's trade marketing and public relations operations across the country.
With Walking On A Dream elevating WA on the world stage, and many high-profile sporting contests on the horizon driving further event-led visitation, it is vital that our destination marketing and trade partnerships target the High Value Travellers in India and reflect the significant interest the market has in our state.
Tourism WA is focusing on working with key influencers like Barkha Singh, to showcase the best of Western Australia. Our agency will also capitalise on other Indian celebrities visiting our state, such as the Indian Cricket Team, so we can host them at key destinations, like the beautiful Rottnest Island. Additionally, we are continuing to work with our in-market key tourism trade partners, including MakeMyTrip, Thomas Cook, Pick your Trail, Ease My Trip, Veena World, and TBO, to further promote our global tourism brand.
Q. How important is India market for Tourism WA?
Before pandemic, India was WA's 11th-largest international market for visitor numbers, and 10th-largest market in visitor spend. In fact, more than 30,000 travellers from India visited WA in 2019.
Since WA re-opened to the world, we've seen a growing number of Indian visitors travelling to our shores. Specifically, since May 2022, Indian visitors to WA have been tracking at over 90 per cent of pre-COVID levels – an amazing achievement, which proves that the relationship between these two great destinations has the strength to grow even further.
We know that there is great potential to develop this market in the future and Tourism WA is committed to securing a direct flight between Perth and India so our travel, trade and education ties with India can be made even stronger in 2023 and beyond.