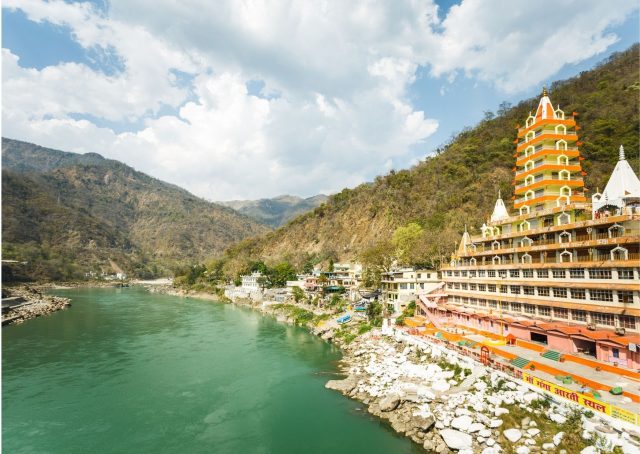 The Uttarakhand government on Friday gave direction to the Finance Department regarding the announced economic package for the stakeholders related to tourism. The amount of the financial relief will be given to the stakeholders by Chief Minister's Relief Fund.
Further in the order, it has been mentioned that the relief amount will be received by the District Tourism Development Officer (DTDO) on the behalf of District Magistrate through DBT. For financial assistance from the government, one can register on the Uttarakhand Tourism portal. After the confirmations, the concerned DTDO will deposit the amount directly in the account of the beneficiary through DBT on the behalf of District Magistrate. Homestays owners registered with Uttarakhand Tourism Development Board will also be eligible as individual beneficiaries. A government directive of nearly 66.66 crores has been made by the tourism department for the relief of the stakeholders.
Honourable Tourism Minister Shri Satpal Maharaj said, "Government is committed to bringing the tourism industry back on track after the rapidly decreasing cases of Corona.
The registered beneficiaries will get great relief from this package. This will also bring momentum to boost the economy of the state."
Secretary Shri Dilip Jawalkar said, "The tourism industry has suffered a loss due to Corona, prolonged lockdown and the postponed Chardham Yatra in the state. At the same time, business at tourist places has also been badly affected which resulted in stakeholders facing financial problems. This will give much-needed relief to the stakeholders"
Beneficiaries/Benefits under the scheme
Financial assistance of two thousand per month for 6 months to the persons working in the operation of various activities of tourism business registered in tourism and other departments. An amount of 60 crores will be allocated to 50 thousand beneficiaries.
The registered tour operator, the adventure tour operator will be given financial assistance at the rate of 10 thousand. 65.50 lakh will be allocated among 665 beneficiaries.
630 trekker guides registered with the tourism department will get financial assistance at the rate of 10 thousand.
Financial assistance of 10 thousand will be given to 93 boat operators of Tehri Lake.
Businessmen in the tourism department will be given exemption in license and renewal fees.
Businessmen of registered rafting and aero sports will get exemption in license renewal fees.
Exemption in license renewal fee will be given for 98 boat operators in Tehri Lake in the year 2021-22.
Financial assistance will be provided on interest reimbursement for 6 months in the finance department for Veer Chandra Singh Garhwali and Deendayal Upadhyay Home Stay Scheme loan.