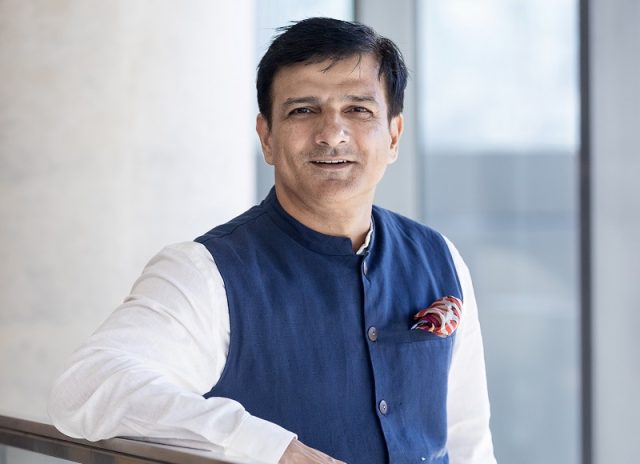 Australia has witnessed a growing appetite and interest to travel among Indian travellers, with the easing and removal of border and COVID-19-related travel restrictions, thus, indicating the propensity of Indians to embark on long-haul vacations. Nishant Kashikar, Country Manager India and Gulf, Tourism Australia, is delighted to share the fresh developments, new initiatives and innovative campaigns to keep the visitation numbers up from India.
– Prashant Nayak
Tourism Australia continuously monitors changing traveller sentiments and interests as part of its strategy to feed into current trends and keep Australia at the forefront of the Indian traveller's consideration set. In line with this, Tourism Australia launched a new campaign in collaboration with its key airline and distribution partners to encourage Indian travellers to visit and holiday in Australia. 'Yours to Explore' is a direct-to-consumer campaign, promoted through a diverse mix of print, digital and social media mediums and supplemented by a variety of PR activities and initiatives.
Going forward, Tourism Australia will leverage the opportunity to showcase Australia's many attractions and experiences through curated familiarisation trips with leading lifestyle publications, prominent influencers, and niche content partnerships to build a stronger resonance in key markets. "We are also keen on pursuing partnerships and collaborations with OTT platforms to integrate Australia-specific destination messaging. We will continue to forge engagements with key personalities and celebrities, who have a strong connect and resonance in India, from our 'Friends of Australia' portfolio," said Nishant. Through these celebrities' influence and massive fan followings, Tourism Australia can reinforce its destination messaging and highlight Australia's wide range of offerings.
Nishant also outlined Tourism Australia's six key strategic priorities to ensure that they bounce back strongly and achieve their pre-COVID-19 status.
Brand and Marketing: Building brand Australia will be their top priority for the year ahead and all their marketing and public relation campaigns will focus on building Australia's awareness and consideration amongst the high yield traveller.
Conversion and Aviation: Commercial partnerships with airlines including Singapore Airlines, Air India, Qantas, etc., and key distribution partners such as Thomas Cook, SOTC, MakeMyTrip, PickYourTrail, Kesari, Veena World, etc, will be critical to driving the intention into actual visitations.
Advocacy and Famils: Leverage the power of advocacy to drive interest and fashionability for the destination and build strong people-to-people links.
Indigenous and Sustainability: Capitalise on the growing importance of indigenous tourism and sustainability in travel, and deliver on a range of initiatives that will help build on these passion points for the new-aged travellers.
Industry Partnership: Partnering with industry is central to everything they do – now more than ever. Becoming a platform for industry, a source of information and insights, and an advocate with stakeholders.
Major Events and MICE: Capitalise on the contextual media and PR opportunity presented by the ICC Men's T20 World Cup, Australian Open, etc., and continue to drive Australia's consideration for organising incentive trips (MICE) for corporates.
Australia has lifted all COVID-19 border restrictions, and travellers no longer have to provide evidence of vaccination or complete the Digital Passenger Declaration. "Encouraged by this development, the Australian High Commission has already seen a bounce back in visitor visa lodgements, which are significantly higher than 2019 levels. Hence, we are requesting that everyone lodge their tourist visa applications at least eight weeks before the intended date of departure, as we enter the peak lodgement periods," informs Nishant.
The Australian High Commission will continue to offer personalised and streamlined service for MICE agents and corporates, as well as those intending to travel for the ICC Men's T20 World Cup. This is supplemented by the Visa Application Charge (VAC) waiver, which allows travellers who have obtained Visitor visas (Subclass 600) that have expired between March 20, 2020, and June 30, 2022, to re-apply for a future visitor visa free of charge before December 31, 2022.
Over the past two years, Australia has opened over 100 new accommodation options, as well as over 72 new tourism products and experiences across the country covering food and wine; aquatic and coastal, indigenous culture, walks and hikes, cycling tours, day cruises, and more.
"Through our Signature Experiences of Australia portfolio, we are encouraging our Aussie Specialist Agents to curate and cultivate itineraries that spotlight some of Australia's newer and more premium experiences. These itineraries feature experiences from eight expertly designed collectives including Discover Aboriginal Experiences, Great Fishing Adventures of Australia, Great Golf Courses of Australia, Luxury Lodges of Australia, Ultimate Winery Experiences Australia, and Great Walks of Australia," asserts Nishant.