Since the start of the pandemic, Travel and Tourism Associations in India have been constantly engaging the Govt to take urgent measures on jobs and business protection. Very recently, the Indian Govt has started to understand the importance of the sector and is trying to cushion the blow to the sector, albeit, not much to the expectations. Much more needs to be done in a more coordinated way by governments and the sector. Presently, flexible policies and solutions are needed to enable the tourism economy to live alongside the virus in the short to medium term period. In the next few pages, TTJ interacts with the Presidents of India's leading Tourism Associations to know from them: their current issues, job disruptions, expectations, and the future of the travel and tourism industry in India by 2022.
– Ravi Sharma
Rajiv Mehra, President, IATO
Our Hon'ble Finance Minister recently announced 500,000 free visas and a loan guarantee scheme for the travel sector. The Free Visas augurs well for the future and we see the silver lining in international travel. If everything works towards normalcy, the borders should open by October 2021. By early 2022, we should be on the road to recovery and by end of 2022, we will witness the surge. I do not have a crystal ball, but let us be positive. Also, the entire world is now keeping a watch on the Delta plus variant of the disease and the efficacy of vaccination on this new variant will depend upon how the situation is being handled.
To survive during this stressful situation, some points to be noted are that the Government should consider giving a one-time financial grant to all recognised tour operators which could be 50 per cent of the wages paid by the tour operators in 2019-20 and a Rs. 2.5 lakh to each tourist guide recognised by the MoT/State Government as a one-time grant.
We are hopeful for the release of SEIS 2019-20 for tour operators which is pending the government's announcement. The percentage may be considered at minimum 10 per cent of the foreign exchange earnings so that it can give some support to the tour operators for them to survive and revive their business. Also, vaccination is the key. For us to be ready for the tourism activities, all our front-line tourism workers must be 100 per cent vaccinated.
The E-Tourist Visa/International flight operation should start from October 1, 2021, if the situation remains under control. The announcement in this regard should be made as early as possible so that lead time is given to the foreign agents to prepare themselves to promote India packages. E -Tourist Visa should be opened for all countries on a reciprocal basis.
It is important to open up domestic tourism without any restriction as soon as possible, in places where the number of COVID cases has reduced drastically. This will help build confidence among foreign tourists to visit India. SOPs, as laid down by the government, have to be put in place and continued by all the stakeholders operating in various segments.
Removing the cascading effect of GST on Tourism Industry by charging GST on Deemed Value should be looked into. Along with that GST on services provided outside India to foreign tourists should be removed. The tourism industry has to be treated as a deemed exporter at par with the IT Industry under Export of Services.
Tourism has impacted more than 10 per cent of India's employment. This means almost 5 crores jobs. Assuming 75 per cent loss in tourism would imply a proportionate impact on job losses of almost 3.5 crores plus. The industry has lost key skills but the appeal to jobseekers lingers on as the past potential is still present in our memory. The demand will return at a pace and will offer time to garner skilled manpower yet again. Job creation will have its own value and draw once again. IATO is engaged in skill development in anticipation of the demand. The industry is confident in all measures and will be equipped to welcome the much-awaited challenge of demand.
Jyoti Mayal, President, TAAI
As the President of TAAI, I am very confident that once travel starts, it will only boom. 2022 should be a year with huge productivity and revenue generation. Vaccination, correct safety protocols will need to be kept in consideration, but I am also confident there will be easier accessible proper medication and treatment in due time. Initially, till the time international borders do not open, domestic tourism will see a huge rise in footfalls. We should build on this huge opportunity. To promote confidence in consumers, our states and countries need to work in collaboration and cooperation with each other. As mass vaccination takes place, unilateral policies will be needed both for domestic and international travel to gain momentum.
In these devastating times, where our members needed motivation and connect, we have stood with them as we are all sailing in the same boat and we all collectively need to reach the shore. Once we reach the shore and are safe, we will then surely revive and thrive.
Our biggest issue is that everyone is short on cash and it is becoming difficult for not only us to survive but also to retain our staff and take care of our statutory costs. As the President of TAAI, we are mapping a path for our member colleagues to bring correct procedures and policies by working very closely and effectively with MoT & MoCA. Both these ministries need to work in tandem with each other. We are constantly in dialogue with MOCA to bring effective regulation for the protection of our money from defaulting airlines. Airlines are struggling to survive too, but we as a community cannot survive another's default like of Kingfisher and Jet Airways.
Refunds were a huge challenge at the beginning of the lockdown, and we had to work diligently to push the airlines to pay. We have had huge success though with a small exception and we will continue our endeavour to achieve in totality. We are in no position as agents to finance the airlines or block our funds. There should be transparent procedures, guidelines and law of the land should prevail as to not let our taxpayer's money be taken out of the country by foreign airlines without fulfilling their obligations to the travel agents. As MOCA is the ministry for aviation, we the IATA agents should be a relevant and important part of their setup. Both airlines and we need to have a task force under the aegis of the Aviation Minister. We need a more efficient and stronger regulator with proper monitoring.
We also need to create opportunities for our members by creating new streams and avenues as revenue generators. For this, we are continuously driving knowledge sessions and connecting them with new products. Skilling and re-skilling is another very important aspect which I have always been driving and which is a very important part of our existence and growth, for both us and our staff. I am also the Chairperson of THSC (Tourism & Hospitality Skill Council) under to aegis of the Ministry of Skill Development and I have been continuously advocating re-skilling because we just cannot afford to become stagnant in gaining knowledge and forget our skills.
As the business world will slowly awaken from the pandemic, there will be a universal understanding and acceptance that things will never be the same again. Tourism is an employment-intensive sector, and it is driven by visitor experience; the people serving in the industry must be well trained. To meet the requirement of the industry and to exploit the demographic dividend, skill development initiatives will be driven by Speed, Scale and Standardisation. Destination-based skilling initiatives to meet the skill gap should be implemented apart from various other initiatives. Training large number of existing workers in soft skills and other tourism-related skills should be a priority area.
The role of Industry associations such as ours (TAAI) has become even more critical in the backdrop of a crisis such as COVID-19. The demographic of a traveller and tourism is changed. Adaption to changes will play a very important role. The most important need would be to develop resilience and agility to deal with the crisis against the constraints imposed by cash preservation. TAAI and THSC are working towards bridging the gap and will be investing more in this for our members and the travel and tourism industry.
Riaz Munshi, President, OTOAI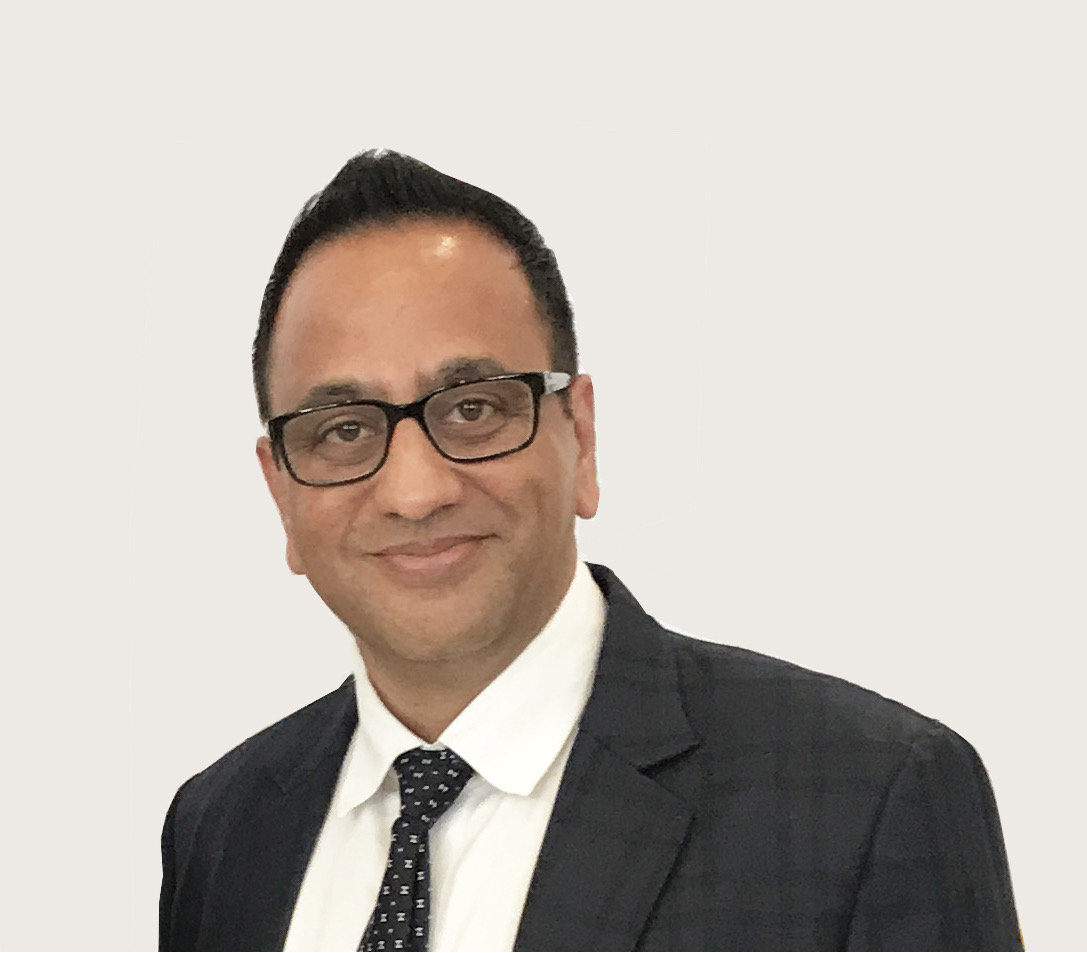 I think it is safe to assume that by the end of next year, tourism will be well on its way to recovery. We are already seeing momentum for domestic travel and once international borders open up, we anticipate a surge in bookings of fully vaccinated travellers by end of this year itself. We expect 2022 to be a very robust year given the huge pent-up demand of travellers who haven't been able to travel for a long time. It will be a year of revival for the industry as travellers across all segments will be eager to travel. The 'workation' trend has also propelled people to seize the opportunity to work from wherever they choose, which will continue to drive the growth of long-stay getaways in 2022.
The present times are challenging for everyone in the travel fraternity as people are struggling to stay afloat. Many have also faced personal losses. At OTOAI, we have a deep understanding of these issues and are working on two main approaches – one is focussed on the well-being, both mental and physical of our members and the other strategy is to keep our members updated with regard to new norms of the new normal. We regularly keep them informed about the new international guidelines for international travel and visas. Taking a step further, we have also waived off the annual membership fee for the financial year 2021-22. The Association had reduced the fees by 50 per cent for the financial year 2020-2021. We understand the plight of our fellow industry colleagues and this gesture was our way of showing our solidarity to them.
The Travel and Tourism sector is one of the largest GDP contributors and the lack of government measures to support the sector has indeed had devastating effects on the workforce. While the recent announcement has sent across some relief to small-scale tour operators and guides, the overall catastrophe has been far too damaging. After years of writing letters and meetings, it was heartening to see the Central Government finally recognising a sector that contributes immensely to employment in the country. However, the scale of relief is small compared to the mountain of the problem we are facing.
The impact of the pandemic on jobs and income has been heavy and our industry is prone to losing skilled personals to other occupations. However, being an optimist, I do not feel that the travel industry will lose its appeal as those who have weathered the storm so far know that with vaccinations in full swing, recovery is around the corner. Demand will soon rise by leaps and bounds and the workforce will be critical in achieving a swifter recovery. I feel that the travel fraternity is a very resilient sector and as and when things will start to improve, the industry will bounce back and fight tooth and nail not just for survival and revival but also to thrive.
PP Khanna, President, ADTOI
Tourism is bread and butter for all of us in the trade and we are just waiting for the happy days to return to this industry when people at large would once again be engaged in the travel, tourism, and hospitality activities as before or even more. Not only the industry people but even governments, both Centre and State are looking for the revival of domestic, inbound as well as outbound tourism. We, therefore, anticipate great things to happen not only by the end of the year 2022 but even well ahead of it. With the arrival of vaccines, countries are opening up their doors to receive tourists and India will not be left behind. The country will bounce back once we all put up a brave fight against the pandemic.
People must come forward and cooperate in observing the COVID protocols during their outing be it social, business, holidays so that the disease could be contained. It is a must for economic activities to continue without the imposition of any restrictions by the Government.
Our current issues are seeking Govt. assistance for the revival of the industry and ensuring that the hospitality industry strictly follows the protocols of COVID set by WHO/ICMR/State Governments.
Dissemination of information to our members through webinar programme about new tourism products and States' preparedness to receive the tourists etc are the other work been done. To assist our members financially annual subscription fee has been discounted by 50 per cent of the normal fee. Also, for the benefit of our trade partners on a PAN India basis, we have a special offer to become our members by paying a highly discounted membership fee which is open till the end of the current financial year i.e., March 31, 2022.
Yes! The pandemic has had a devastating effect on jobs and incomes and thus has made many people in the industry make temporary job shifts to manage the current situation. Presently, there is nothing much to worry about the industry losing key skills and its overall appeal to jobseekers. Players in the field have not left the business but are engaged in small-scale activities and work and waiting for the opportunity to bounce back post-COVID.
Vishwas Makhija, President, ATOAI
We expect a revival in sync with the pace of vaccinations and a unified national approach to testing, access rules, tests, and opening up of ETVs at the earliest. The recent announcement of 5 lakh free e-visas is welcome, and we hope States will now adopt an approach in sync with the reality of dropping low mortality rates and widely propagate their mitigation measures to instill confidence in travellers.
Presently, we are dealing with the lack of in-person interactions with states, government and policymakers; two years of COVID-19 impact needs much action to revive and renew industry efforts; and our primary aim is to reinstate those interactions and lead with efforts to support, align and promote operator interests. We also seek support to hold our annual conventions, which provide great learning, peer interactions and promote industry confidence.
We are lucky to have a very large base of skilled/semi-skilled personnel in the industry. All we need is for our source and destination markets to open, and support the industry, inspire confidence in travellers through a large media campaign. People must know we will be safe no matter where we travel to.
Biji Eapen, President, IAAI
The second wave of pandemic severely smashed travel and tourism and downed the economic growth. Natural recovery needs globally coordinated, risk-based solutions in a phased manner, where inbound and outbound tourism plays a significant role in the country's financial health.
The economic recovery depends on the steps to build and restore our brand's bad reputation. It is not a deficiency in services or customer dissatisfaction. The catastrophic health situation in India has shaken the image of India. Regaining customer trust and confidence isn't easy. It is a long process, which needs a lot of homework and coordination with all industry stakeholders.
Five lakhs or million free visas will not attract or bring foreign tourists unless most Indians are vaccinated and regain and restore our tarnished image. Restoring confidence for people to begin travelling is the primary task for the government and related organisations. We need travel recovery to start from the ground level – villages, cites, and the metros. It depends on the vaccination drive and immunisation.
We must slowly focus on domestic tourism, building trust with the locals to travel within their states or beyond, non-crowded places with confidence. And for one or two years, people will not have much money to spend on luxury, households, or eatables. For a good start, Government should reduce GSTs and other taxes. Local governments and suppliers should offer special incentives to attract travellers.
The increase in diesel and petrol price bound to impact airlines, trains and automobiles. Rising fuel costs will adversely affect the revival of tourism. It will move commodities like food grains, fruits and vegetables and make hotel tariffs, staying and dining costly. Moreover, with fuel prices hiking daily, planning for vacations and trips will become crucial, as airfares and other expenses may vary.
In India, travel and tourism are represented through various trade associations based on their nature and scope, like adventure, medical, wellness tourism, etc. While appreciating Central Government's financial assistance as a positive step, we suggest extending the benefit to all IATA Accredited Travel Agencies and Travel and Tour Agencies approved by respective State Governments in India to revive the tourism industry at large.
Survival of IATA ticketing agents and retaining their global accreditations is our priority. Since international flights, curtailed, the financial guarantee becomes a "white elephant". Agents' representatives in APJC-India overlooked the possibility to recommend lower financial security within the ambit of Resolution 812. As a temporary relief to the agents' fraternity, we suggested opting for IATA GoLite accreditations to avoid BSP charges and financial securities. Agents have the flexibility to revert to 'standard accreditation' when the situation is back to normal.
As a re-start to air travel and tourism, we at IAAI and our new initiative 'Air Passengers Right Forum' plan to provide extensive training to our members and travelling public on their rights based on the Air Passenger Charter of 2019. It is a facelift for Agents to enhance knowledge, trustworthiness and accountability and restore customers' confidence and reliability in it.
Travel and tourism are coexisting value chains, or ecosystem encompasses transportation, accommodation, food and beverage, business support services, infrastructure, and several other industries serving and catering to travellers. It highlights the value and importance of workplace and culture, meets the ability to attract skill, employ and retain customers, and innovatively and effectively address their issues.
The pandemic has indeed affected or may affect many skilled and unskilled travel and tourism workforce and many of them have left the industry during these sixteen months for their survival. However, we have confidence in a strong recovery once vaccinations and other measures reduce disease transmission. The industry will come back, and sooner or later, the skilled people will have the better choice to connect with the customers and to meet their satisfaction.