The unpredictability of COVID-19 has again brought the momentum of the travel and tourism industry to a halt. The travel and tourism industry seeking to emerge from the crisis in a stronger position must develop a systematic understanding of behavioural shifts, innovations, take multiple perspectives, and reconfigure business models or reallocate capital and so on. With the fight for survival raging on, TTJ tries to understand from a few, in the industry, their sentiments and their resilience in this destructive second wave of COVID, which has hampered growth and progress after a brief recovery.
– Prashant Nayak
It will be quite some time before the travel and tourism industry understands the full impact of the COVID-19 pandemic. But the history of such shocks tells us two things. First, even in severe economic downturns and recessions, some companies are able to gain an advantage. Secondly, crises produce not just a plethora of temporary changes (mainly short-term shifts in demand) but also some lasting ones. For example, the 9/11 terrorist attacks caused only a temporary decline in air travel, but they brought about a lasting shift in societal attitudes about the trade-off between privacy and security, resulting in permanently higher levels of screening and surveillance.
During the pandemic, we learned to cope; in the post pandemic world, we need to learn to thrive. Companies emerging from the crisis are realising that workforces require new capabilities to face the digital and environmental future. Innovation and technology now exist to deliver rapid testing at airports, and vital points of the tourism sector, such as museums, galleries and restaurants. And block-chain-backed track and trace smart app technology has already been successfully piloted for airline passengers on international flights.
To flourish during and after the pandemic, companies need a new set of skills, including social and emotional, advanced cognitive, and digital capabilities. It's time for companies to strategise and identify the most effective options, including digital learning and talent development of the workforce.
However, it is not as easy as it looks. Businesses have spent much of over a year scrambling to adapt to extraordinary circumstances. The quite unexpected second wave of COVID-19 has dashed the hopes of several tourism businesses and entrepreneurs who are now back to square one with no options left out to overcome their business woes. Many bookings have already been cancelled with the increasing restrictions on travel and containment zone regulations. Many of them have already shut their ventures with the sudden fall in the number of visitors.
Thus, the year 2021 has taken a 360-degree turn and we are back to where we were last year. No one expected the second wave of COVID-19 to hit India this late and this bad as we are back to reporting more than two lakh cases per day and the healthcare system is once again on its knees. The second COVID wave in India is much steeper than the first. While the government is somehow managing the situation, the travel and hospitality sectors, which barely survived the crisis of 2020, are staring at another tough year despite the vaccination drive.
While the fight against the COVID-19 is on, with many vaccines in sight, there is at least a faint light at the end of the tunnel, along with the hope that another train isn't heading our way. Leisure and domestic travel, particularly to drive-to destinations, will be the first segment to recover post the second wave. While widespread vaccination rollout will ease the situation once the curfews are lifted, the pace of recovery remains to be seen. While the vaccination roll-out was picking up a few weeks back, vaccine shortages in several states have affected the drive. An effective vaccination roll-out remains the key to industry recovery.
Revitalisation of tourism requires travellers and employees working in the sector to feel – and to be safe. This can only be done by regulations imposed by local governments. And to avoid adding to the communications deficit, distinctively visible in the Indian government's strategy, we must avoid any confusion over safety measures that are in place. Otherwise, this will result in a lack of confidence not only by citizens but also by international tourists when inbound travel resumes.
What we need to avert this disaster are partnerships between the public and the private sector, led by governments and the tourism industry including both organizations and individuals employed by the sector. Previously, government involvement in the sector has been rather limited, and it was majorly marketing. But this can no longer be the case. They need to look down at the sector which accounted for 10 percent of the GDP in the pre–pandemic age. Travel Associations in India have to continuously hammer these thoughts to the Government and come together to work in unison with a set of common goals for a start.
Cholada Siddhivarn, Director, Tourism Authority of Thailand Mumbai Office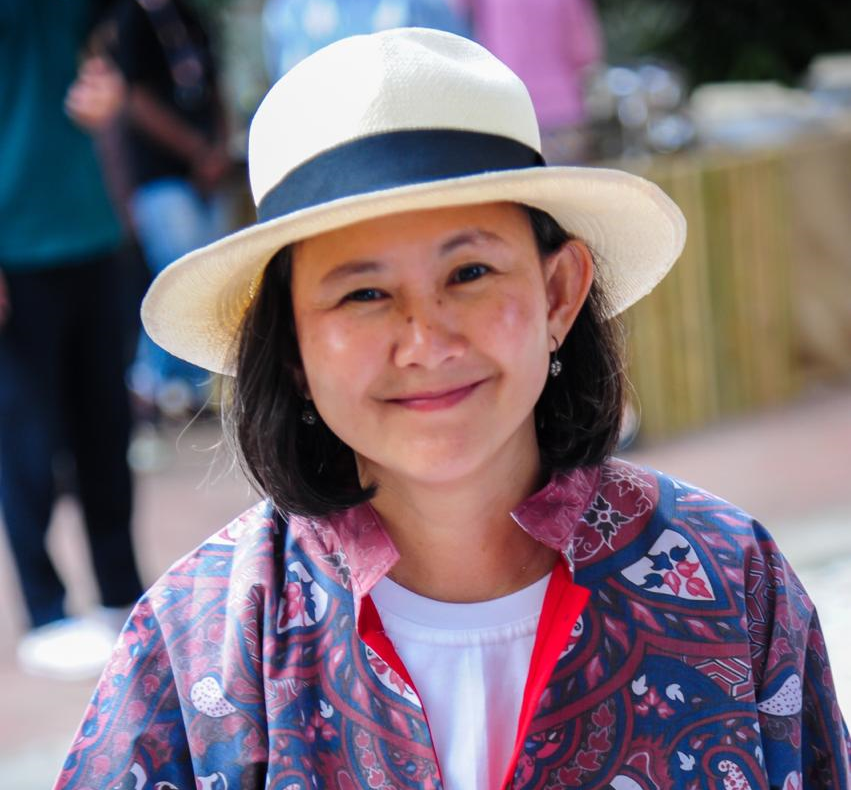 I have learned to cherish every second I have. Do whatever I can do, no delay, no excuse especially if it can help people and the team as well as our business and media partners. It's important to find sanity in whatever manner and maintain a positive outlook.
Given the situation, it is very important to be well connected with our partners to understand the sentiments, update them on a regular basis on the situation and new travel guidelines. Since social media platforms are proven to be great influencers at the moment, we are focusing on engaging with our followers, while keeping Thailand at the Top of Mind of the tourists, so that when travel resumes, they prefer to travel to Thailand. We are also monitoring the situation and are preparing to welcome more Indians as soon as borders open.
Travel is one of the most favourite activities of people around the world. It makes people happy. So as people in the travel and tourism industry, they are very positive and resilient. We all have hope and still hope for the better. Fair trade, genuineness, and flexibility will help the industry accelerate amid such adversity.
Elisa Robles Fraga, Director, Tourism Office of Spain in Mumbai, India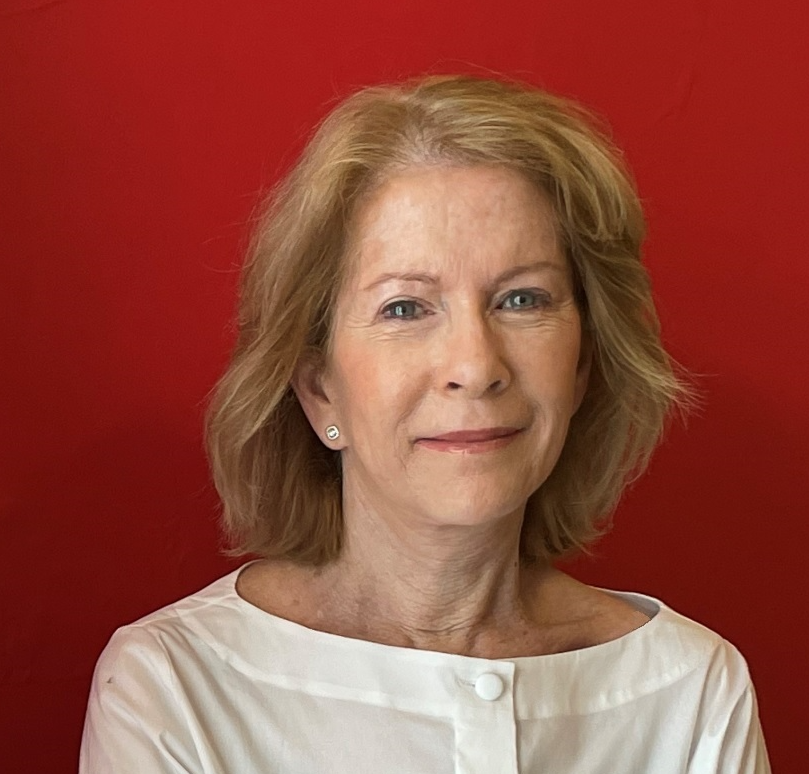 Spain is the second most visited country in the world and boasts of a very important tourist industry, both in terms of contribution to the country's GDP and employment in the country. Travel and tourism is a vital industry for Spain. The COVID crisis led the Spanish economy to register a clear GDP decline in 2020. With this setback, the economy breaks with six consecutive years of growth. The positive note within this is in the fourth quarter of the year when GDP maintains positive figures, with quarterly growth of 0.4 per cent.
Spain understands the world that will form part of the "new normal" in the post-pandemic era. And we're preparing for it. Nothing will be the same in the near future and the whole tourism value chain will have to adapt to the new requirements in terms of safety measures, social distancing and many more.
The whole of the tourism value chain in Spain has exceedingly proved to be of excellent standards. Hotels and other accommodations, bars and restaurants, transport and leisure providers have all, without exception, made an enormous effort to adapt their product to current circumstances. The sector is now facing new challenges and profound social changes which require a new vision and new formulas, enabling this sector to maintain and increase results. We have all learnt that tourism will be different, at least in the near future. And strong political action is required at all administrative levels for this change.
We are hopeful that the reopening of the borders will resume in 2021/2022 since people have dreamed of travelling this year and they cannot wait to pack their bags and discover a new destination. The positive signs of worldwide vaccination drives, following of hygiene and safety protocols at all kinds of establishments, increased demand of destinations adopting responsible and sustainable tourism measures like the ones in Spain are some of the most motivational signs for outbound travel to resume from countries like India when the situation permits.
Now in this office, we are carrying out different webinars for the travel trade on different themes. These webinars are aimed to establish and improve the commercial relationship between Spanish companies and Indian travel agents. We are also trying to be quite active with travel media and through social networks. We have been carrying out strategic digital campaigns and promotions through our social media platforms (Facebook and Twitter). Our latest campaigns had been based on the themes of the Jacobean Holy Year 2021-22 celebration and 50 iconic/unique experiences one can enjoy in Spain. Our social media campaigns are based on several themes like World Heritage Day, strategic partnership with the Spanish football association La Liga in India and many more such thematic promotions on our social media with constant dissemination of important information and updates regarding our destination Spain.
The Spanish Government continues to be very active and in the tourism field; a plan to boost the tourism sector had been approved in July 2020, endowed with an important budget in the National Budget this year 2021. The plan includes the development of a wide range of measures that range from health security protocols at an international level to implementation of measures to improve the competitiveness of tourist destinations, tourism knowledge, and intelligence model and marketing to position tourism in Spain as a safe destination. This will promote recovery and growth of the tourist attractions within Spain – urban establishments that offer modern solutions as well as rural areas and villages closer to nature offering tranquillity and caring for the environment. Initiatives have been launched with the objective to move ahead and transform our model towards sustainable, digital, accessible, inclusive and safe tourism to improve the competitiveness of the Spanish tourism sector from a comprehensive perspective.
Destination Sustainability Plans have been developed with a strong investment effort, creation of a tourist intelligence platform-DATAESTUR, to reinforce Spain with a new Travel Safe communication tool. Moreover, work is being done on the development of Sustainable Tourism Strategy 2030 which constitutes the roadmap to maintain the leadership position that Spain has in the tourism field, modernising tourism model based on sustainability and implementation of tourism intelligence and digitisation.
The Spanish Ministry has put in place a website called REACTIVATUR, comprehensive of all the aids that the tourist sector can get from the different administrative levels: local, regional and national. In Spain, we all hope that this pandemic will soon be over and we sincerely look forward to welcoming you all again to our beautiful country.
Daniel D'souza, President & Country Head, Leisure, SOTC Travel
In the current situation, it is extremely important to focus on customer connectivity and business continuity. We have used this time to re-imagine our businesses and processes. Technology has always been a key driver for growth at SOTC. We are focusing on an omni-channel approach to provide a consistent and seamless experience to customers. We introduced Virtual Outlets leveraging technology to provide contactless and seamless assistance to our customers – via phone, chat, video call and apps. We are committed to ensuring safety, health and hygiene protocols at every step of the customer journey and our teams continue to carefully design our packages with a complete focus on health, safety and affordability for our customers.
Customers are looking for guidance and handholding more than ever before. Our teams across SOTC are working closely to support customers with our flexibility in rebooking/changes, free cancellation, meticulous health & safety under our Assured-Insured-Secured Program – covering every aspect of physical safety as well as mental and financial security to give travellers complete peace of mind. We have several meaningful initiatives: Doctor on Call 24×7 service in partnership with Apollo Clinics; India's first Safe Holiday Helpline, a free service offering expert guidance & assistance for safe holiday planning and seamless COVID-negative certification services via a tie-up with ICMR accredited labs.
Providing a safe customer travel experience has been possible with the esteemed partnership and support from our partners (tourism boards, hospitality, cruises, etc). We have forged partnerships with leaders in the Travel Ecosystem to build customer confidence and momentum in travel. We continue to look forward to their support in all our future endeavours.
We strongly believe that the government needs to identify outbound tourism as a sector that creates employment, generates taxes via GST collection, TCS collection from customers. We hope for proactive reforms, supportive policies and rationalisation of taxes for the tourism sector that will stimulate demand.
Mehul Sharma, Founder & CEO, Signum Hotels & Resorts
The foremost learning in the pandemic is to protect yourself and your team. Lives are most important at a time like this. Another important learning is definitely to save cash reserves that you can utilise during such emergencies, whether to support employees and their families or for business sustainability. Cash is king and every penny is important, this is vital learning from this pandemic.
Presently, we are focused on ensuring our team is healthy and safe. The safety and wellbeing of our human resources is the foremost priority at Signum Hotels currently. We also continue our focus on the company's international expansion. We achieved great momentum early this year with property signings in Greece, Israel, the USA, Dubai, and Belgrade, and are committed to exploring further opportunities and strategic partnerships.
Time and again, the travel trade has been ignored despite its substantial contribution to the country's economy. Travel and tourism is among the most affected sectors in this pandemic but still, the sector received no support from the union or state governments. I think the best way forward now would be to look internally than externally for support. The best would be for all trade partners to act together as one entity, harness the existing internal resources and stand with each other in these times of crisis. That would be the best approach, according to me.
Vikas Sharma, General Manager, Radisson Blu Resort Dharamshala
The biggest learning of the pandemic, I would say, is to possess the ability to take quick yet firm business decisions with a short-term perspective, and the ability to quickly align your operations and business strategy given the evolving dynamics of the pandemic. Also, maintaining a lean workforce is crucial to ensure business sustainability in the long term.
The focus on the highest levels of health and hygiene SOPs will continue for times to come. Strict measures have been implemented and diligently practiced building confidence amongst customers as well as colleagues. Sanitization, social distancing, employee health will remain a focal point of business operations going forward.
As a pre-opening hotel, our current focus is on implementing RHG defined SOPs across departments and getting the hotel ready for launch in the next few months. Stringent health and hygiene measures form a large part of the Radisson brand guidelines. These are also audited by a third party to ensure 100 percent compliance. This is a major area of focus for us at the moment. We are focused on shaping up Radisson Blu Resort Dharamshala as the safest haven for our guests, as and when they are ready to travel.
The Government intervention to bail out hospitality from the current crisis is crucial. Our demand for industry status also continues. Especially keeping in mind, the substantial contribution we made to the country's GDP in the pre-COVID times, it is only fair to expect support from the government. Another support that can benefit the sector would be by flattening the GST structure and making it uniform all across. Also, lowering the overall tax structure can help jumpstart the business back to normalcy post-pandemic.
Sejoe Jose, Director, Marvel Group
The biggest learning after 14 months of the pandemic is that the tourism industry needs to learn to survive on its own. I am not sure how many other industries in the country have been affected or left out as the Tourism industry but our industry needs immediate attention from the government. We, at Marvel, have always felt proud that the tourism industry is one of the largest employment-generating industries in the country and that tourism also forms 10 per cent of the GDP of the country. The tourism industry is the only industry that supports the rich and poor equally and it earns one of the largest foreign exchange for the country.
Despite all the above facts, I fail to understand that despite the Government knowing in the later stage that tourism was the first to have got affected and will be the last to recover from the effects of COVID-19, around one million people of this sector were ignored. Also, there were hundreds of representations done by the industry.
With the start of COVID, we were made to understand from different global experts that tourism is going to take more than a year to recover. So I tried my hand in different businesses, such as trading goods. However, I realised my passion for tourism is far more than I expected, so I decided to keep on pursuing my dream with travel and tourism only. We at Marvel Group have three verticals now. We have started developing a software which would help in getting all the tourism industry into one platform and support each other for better growth. The second vertical is called Moksha Villa and Boutique resorts. This brand will focus on villas or boutique resorts with 5-star facilities. The team behind this project will ensure the most professional service to each and every guest that visits the property. We also keep in mind that each of the properties supports the local community. Our third vertical is the Marvel Academy which will train young tourism professionals to give them practical training so they get better job opportunities.
The travel and tourism industry in the last 14 months must understand the importance of quantifying from this bitter COVID experience on their business. That is, we need to be more organized and come together. We need to have our associations start keeping data and records of the total staff and workforce and those who are listed in PF and ESI schemes. We need to have a list of tourism business houses registered with the state or central government. Once this data has been achieved, the industry with proper details can ask for support or relief for the staff, support for business, etc, so that the industry survives any other difficulties in the future. The travel and tourism industry should now be open to new thoughts and technology which will help in the revival of the industry.