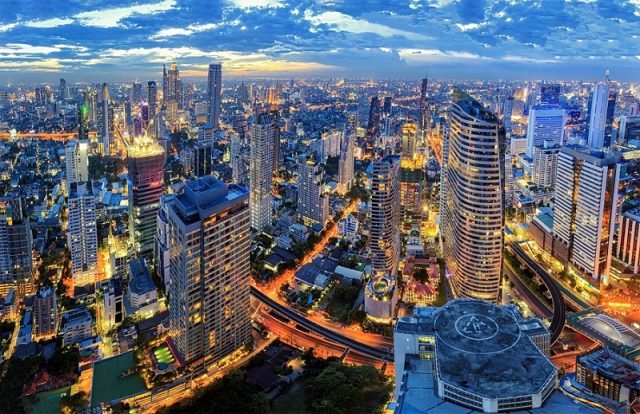 TCEB (Thailand Convention and Exhibition Bureau) is a government agency responsible for supporting, promoting, and developing the Thai MICE industry. In this interaction with TTJ, Chiruit Isarangkun Na Ayuthaya, President, TCEB, gives us a fair idea of how TCEB collaborates with stakeholders in all related sectors – public, private, academic, and local communities – to achieve their ultimate goal of making Thailand a preferred MICE destination in the region. They integrate and synergise their strengths to provide high-quality products and services that meet or exceed the demands and expectations of international clientele, whether they are event organisers or delegates.
– Prashant Nayak
Q. Before the pandemic, how has the MICE industry made a significant contribution to tourism growth in Thailand?
MICE industry has been incorporated into the government's national strategic development plan, testifying to its significant role in driving the economy. Before the pandemic, the MICE industry contributed around 16.18 billion US dollars to Thailand's GDP in 2019, generated 1,156 million US dollars in tax revenue, and created 321,918 jobs. In the same year, Thailand welcomed 1.27 million overseas MICE travellers, accounting for 3.20 per cent of the total foreign travellers. The expenditure of overseas MICE travellers accounted for 4.9 per cent of the total expenditure made by foreign travellers.
Q. What makes Thailand interesting for MICE tourism?
Thailand has always been ranked high on a global scale in various areas related to travel. Leading destination for medical travellers, the preferred destination for digital nomads, a top-notched destination for wellness, a world-renowned destination for culture, attraction, cuisine, hospitality, world-class accommodation, and shopping. Such a high profile has created trust and strong branding of Thailand. When combining them with Thailand's strategic location in the heartland of Southeast Asia, which hugely contributes to the country's convenient accessibility, the country has a strong foundation for business events or the MICE industry. Furthermore, Thailand has been a multi-faceted economy, a leading exporter of food products, jewellery, and automobile, a potential logistics hub of the region, and a world-class service provider in the medical and tourism sectors. This means vast opportunities for business and professional growth in various areas, which can be fostered through the MICE platform. The presence of government-sanctioned TCEB affirms the country's commitment to the excellence of MICE. The bureau has always crafted support schemes for events from overseas, provided facilitation, connected overseas clients with domestic service providers and stakeholders, developed destinations and new products and sharpened the professionalism of the MICE workforce for superb service delivery. Undoubtedly, Thailand has enjoyed recognition as a top-notch MICE-destination.
Q. Tell us about your destination's forte in the MICE business regarding infrastructure and facilities?
Thailand is noted for convenient access and an enriched range of products and services. Our accommodation and meeting facilities have long acquired world-class standards and recognition. However, the upgrade and new development never stop in Thailand, despite the pandemic. In September this year, the newly renovated Queen Sirikit National Convention Centre in the business heartland of Bangkok will be opened with expanded capacity – two exhibition halls with a total space of 45,000 square metres and two conference halls with a combined total area of 10,000 square metres. A new satellite terminal of 215,000 sqm at Suvarnabhumi Airport is now complete, which will be able to handle 15 million more passengers a year through 28 contact gates. Bangsue Central Station, the largest railway station in ASEAN located in Bangkok, is now complete, which will serve as a connecting point from Bangkok to other MICE Cities in Thailand, and vice versa. It must be noted that Thailand is now in the investment boom of all modes of transport at a scale never experienced before, be it road, rail, air, or water. A high-speed railway is being constructed linking two airports in Bangkok with U-Tapao airport near Pattaya. Motorways linking Bangkok to other potential city destinations are underway. Dual railways are constructed throughout the country. Travel between city destinations will become even more convenient shortly. Sky trains and underground trains are being expanded in Bangkok, making more time-saving travel between attraction locations possible.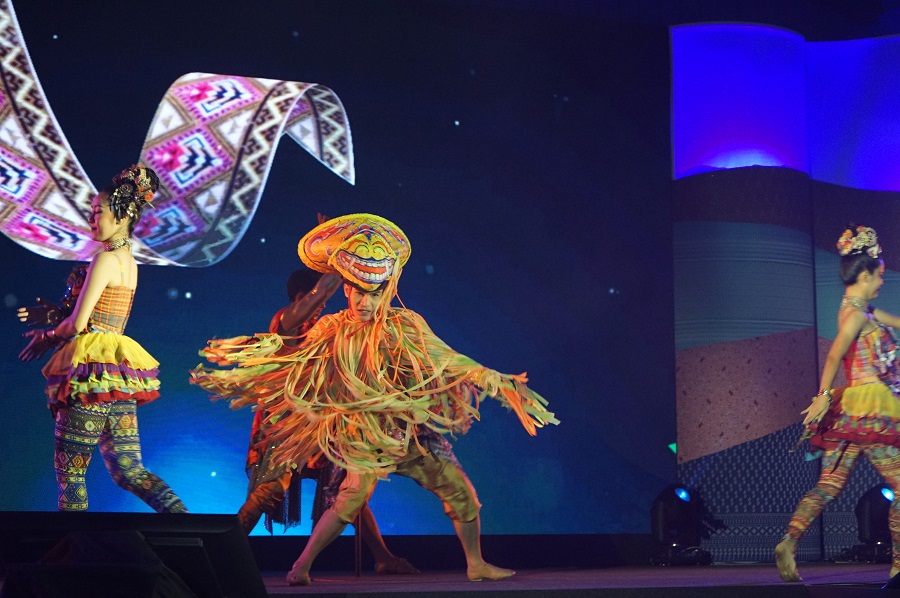 Q. According to you, which are the most dynamic and upcoming MICE destinations in Thailand?
We have a rich choice of city destinations, a total of ten MICE cities in all four key country regions. Each city has its unique character, like the stunning oceanic setting of Phuket, refreshing ecological backdrop and fascinating culture of Chiang Mai, lively ambience of Pattaya, and metropolitan and energetic Bangkok. Of course, Bangkok is the most selected location due to its role as a gateway to the country and a hub of flight connection, plus its varied choice of world-class venues and accommodation. Every MICE City is working closely with TCEB to sharpen its selling point, upgrade fundamentals for MICE, and equip itself with new infrastructure, especially hybrid and digital platforms and health protocols, to meet overseas clients' shifting needs and requirements.
Q. According to you, what factors can help in the faster recovery of MICE tourism?
After two years of tight control and prohibition of international travel and event organisation, the industry longs for restriction-free travel or minimum requirements. They are the prerequisites for increased volume of travel. Anyway, the availability of practical or least-hassle arrangements for health and hygienic safety in a destination remains key to enticing more travel and events. This guarantees that travel and event can run smoothly from start to finish. New products or any arrangement that can contribute to revitalising purposes and meaningful engagement of events also play a part in stimulating attendance at events as they can compensate for the loss of face-to-face experience during the pandemic. To help facilitate incoming MICE travellers and make them feel comfortable as much as possible, TCEB has expanded MICE Lane Service for even VIPs to Don Muang Airport in Bangkok and, on a case-by-case basis, to Phuket airport and Chiang Mai airport. Besides, TCEB and its stakeholders collaborated with the Ministry of Public Health during the pandemic in developing COVID Free Setting as a health-compliant framework for organisers, venue operators, and event attendants to ensure hygienic safety for running the events in Thailand. We run the MICE Winnovation project, creating a platform for organisers and venue operators to pair up with tech entrepreneurs in using the latter's tech products or services to hold safe and hygienic events. We now have a long list of tech entrepreneurs ready to serve the MICE industry.
Q. Given the impact of the pandemic, is TCEB working with MICE and tourism stakeholders in Thailand and global partners in developing new products or attractive incentive programs?
The pandemic is a golden opportunity for TCEB to intensify the development of the MICE industry. As said earlier, any products serving revitalising purposes and creating meaningful engagement are key to events. In this regard, we collaborated with DMCs and local communities in all 10 MICE Cities to develop new MICE routes: cuisine, natural trail, culture, and traditional way of life. Now they are all ready to serve MICE groups. We implement the Festival Economy initiative, helping potential cities develop festivals based on their cultural roots and natural assets so that they have mega-events as a magnet for travellers. On the part of attractive incentive programs, we have crafted SMILE scheme to incentivise local experience of meeting and incentive groups. To be in line with new requirements on hygienic concerns, we have incentives for event organisers to secure tech products that can help ensure the health safety of their events.
Q. As a government agency tasked with promoting and developing the business tourism sector in Thailand, are you working out any new MICE marketing initiatives or strategies?
To create confidence in the prospects of the Thai MICE industry, we are targeting to attract mega-events to Thailand to create large-scale economic impacts. We are now successfully winning the rights from the International Association of Horticultural Producers to host the International Horticultural Exposition in 2026 in Udon Thani, a new MICE City. It will showcase the capabilities of our new destination outside Bangkok in hosting global events. The event hosts are the Ministry of Agriculture and Cooperatives and Udon Thani. The success is part of our initiative One Ministry, One Expo. TCEB acts as a national bidder and involves the related ministry hosting the mega-events to ensure our government backs the overseas market. Under such an initiative, we also focus on driving home-grown mega-events to serve the national strategic plan in cultivating future industries. From 2025 to 2027, we will be organising the Thailand International Air Show at U-Tapao airport near Pattaya. The aim is to drive the area to become a new aviation hub in the Eastern Economic Corridor.
Q. What is your take on the virtual events platform? Will it affect the MICE business in the long run?
We are running the 2HY program to enable venues to run hybrid and health-compliant events as part of our effort to help Thai MICE suppliers respond to shifting requirements induced by the pandemic. So far, we have 100 venues achieving 2HY standards. We also have a support scheme for running hybrid events to keep business going when the situation is not yet fully recovering to the pre-pandemic stage. Anyway, we believe that MICE industry players are longing for in-person events and direct experiences, as they can create more trust and strengthen the connection. Virtual and hybrid platforms can be an alternative for any circumstances that prevent physical attendance or can be a complement to face-to-face meetings.
Q. How significant is the India market for MICE tourism in Thailand?
We are thankful to India for being one of Thailand's top market sources of MICE travellers since 2013. They play a significant part in the growth of the Thai MICE industry. That's why TCEB has Indian representatives to keep us abreast of the development in the India market. During the pandemic, we always keep engaged with Indian agents through virtual platforms to affirm our connection. We just concluded the first international familiarisation trip in two years in March with the inspection trip in Bangkok and Phuket. Of course, we invited Indian agents to join the trip and enabled them to get to know our new products and services. Before the pandemic, we always held a roadshow in India every year. With the improving situation in Asia and the impressive projection of India's economic growth, we look forward to landing in India again with Thai MICE suppliers. India remains on our key market list, and we will continue to look for ways for Thailand to deliver the best value for our Indian clients.