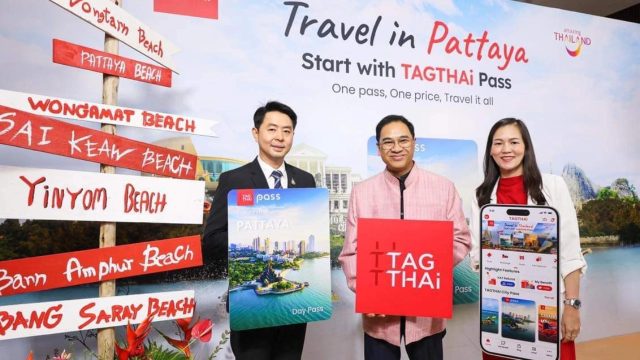 TAGTHAi, Thailand's national digital travel platform, collaborates with the Tourism Authority of Thailand and Pattaya City to launch the 'Pattaya Pass,' a City Pass for an integrated Pattaya travel experience. Building on the success of the Chiang Mai Pass, TAGTHAi aims to boost the local economy by providing an authentic local travel experience for Free Individual Travelers (FITs). The platform connects various services, attractions, restaurants, spas, and shops, instilling confidence in tourists about the quality of featured establishments. TAGTHAi's goal is to become a vital local economic driver.
Kalin Sarasin, Chairman of Management Committee of Thai Digital Platform Social Enterprise Company Limited and co-founder of the TAGTHAi application, stated, "TAGTHAi recognizes the exceptional growth potential of the tourism and service industry in Pattaya, which ranks among the world's top tourist destinations. We envision the Pattaya Pass as a digital travel card that streamlines the experience for both local and international tourists throughout their journeys. Moreover, it aims to invigorate Pattaya's local economy and elevate the standard of digital tourism services in the era of Society 5.0."
With support from both the government and the private sector to enhance tourism offerings, the Pattaya Pass seamlessly combines dining and travel experiences, enhancing affordability and convenience for travelers in Pattaya. The card ensures that tourists can truly immerse themselves in the local culture and travel in an authentic style by providing access to tourist attractions, restaurants, spas, and other services in Pattaya handpicked by locals.
The Pattaya Pass starts at 1,490 baht per person per day through the TAGTHAi app, available for download from both the App Store and Play Store.