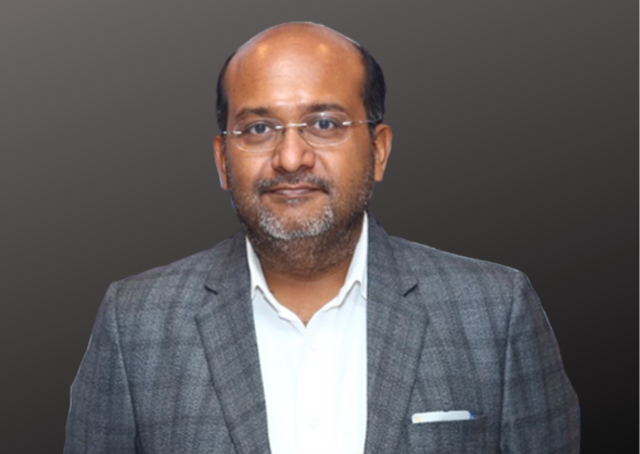 Rajat Bagaria is contesting for the President post in the upcoming TAFI election on July 24. He is known to be creative, always embracing change and of an innovative kind, a person who has risen in TAFI from the grassroots. Rajat has moved up the ladder step by step, from being a committee member in Western India to its Secretary and Chairman. Always a team player, he has demonstrated leadership amongst the committee, the chapters as well as within the membership. With "Creative Change" as their motto, his team looks forward to carrying the legacy of TAFI with a change, but without changing the brand value of the association.
– Prashant Nayak
Q. Tell us about your views about the strength of your esteemed association? Was its potential exploited in the unprecedented pandemic situation?
TAFI has always been known as the Fighter! We have faith in the law of the land and whenever we've faced challenges, we have knocked on the doors of the Apex Courts for assistance.
Be it a fight with the airlines during the reduction of commission or the refund issues recently with the airlines, we took a bold step during the pandemic and fought for our rights since the travellers were accusing the agent members of siphoning off the refunds. The Hon. Supreme Court ruled in our favour and directed the airlines through MoCA to ensure ticket fares are refunded.
We conducted training programs under the aegis of the Ministry of Tourism, Govt of India for Dekho Apna Desh Webinars and Training programs. For outbound too, we have jointly educated the members on various destinations. We invited IATA to do a presentation on NDC, EasyPay and also explained the Go-lite v/s Go-Standard Accreditation features.
TAFI has been providing Joint Bank Guarantee Arrangement (JBGA) to its members. Key members of our committee, including myself, were actively involved in getting IATA to accept the JBGA. Today, with Insurance not being a form of Financial Security to India in India, our members were happy to be a part of this arrangement. We simplified the arrangement so that members could migrate to the TAFI JBGA. We have doubled the number of participating members in the last two years. Members have got the confidence in this arrangement which helps them to enhance their business multi-fold without giving 100 per cent collaterals to the banks. The majority of the members of our team, contesting for the elections, are a part of JBGA. Each of us has the knowledge and skill to do business progressively. TAFI is also well known for its conventions at new destinations, which did take a back-seat due to all the closure.
Q. Can you disclose your motivation to contest for the President's Post?
It is the faith that my seniors and Co-workers had in me that I would be the right candidate. All in my team are volunteers on behalf of our TAFI members. We are those who don't sit on the fence and criticize the committee. We are ready to face, confront, demand for our rights to, generate revenue and do business with ease. We are here to assist the members in innovation through technology and to embrace change, "Creative Change".
The entire seniors in the committee have been burning the midnight for the last two years due to the pandemic. We have established a direct connect with MoCA and MoT. They have been taking our inputs, suggestions and support on various matters relating to the trade.
I have been actively involved in APJC, WTAAA, FAITH, and other meetings with MoCA, MoT, Finance Ministry, IATA, State Government, and Tourism Boards. Many of the senior members have seen my dedication and thought that I was the right person to take the pole position at TAFI for the betterment of TAFI and the entire trade. Also, Pradip Lulla–current Acting President TAFI, and Zakkir Ahmed, Immediate Past President said that finally, they have found the right person to lead TAFI. I am always a step forward to work for the trade which has given me my livelihood.
I am an IATA – Go-standard agent, as are all other colleagues in my committee. Through my own businesses and through TAFI, I am in connect with airlines, hotels, tourism & government bodies as well and the networking shall help us keep the members abreast with the latest and creative means of doing business. However, in my opinion, we have miles to go! I am neither a magician to change things with a blink of an eye, nor am I dumb-driven cattle, which can be shooed away by our principals. I aim to ensure a win-win for all the stakeholders in the trade.
Q. Tell us about your team and its motto?
As stated before, our entire team is of volunteers without any hidden agenda. Almost all our team members are part of the TAFI JBGA. We have experts from all aspects of the trade, be it Airline Ticketing, Customising Tours & Packages, Vehicle Rentals, Specialised Visa Consultants, MICE specialist, Sports Tourism, Rail Tour experts, etc.
"Creative Change" is not our Political motto. It is what we have been doing and what we expect to achieve for the future, not only for ourselves but also for TAFI and its members. We are passionate about TAFI and shall keep contributing to the benefit of the trade. TAFI is only a catalyst and a medium for us to voice and carry forward the legacy of our founders and previous committees, who have brought TAFI to this level. We shall certainly be taking TAFI and its entire membership hand in hand along with us. We have to keep our eyes and ears open and focus on the problems of the members. No one expected a pandemic, but we had to improvise ourselves to try and help our members at such times.
Q. If elected, what is that you like to change in the association? What will be the priority or focus areas you will be working on for the benefit of the members?
Change cannot happen overnight. Be it our team or another. We have been striving for our survival in the current scenario and what the new team of TAFI should focus on is carrying forward a lot of unfinished work with our principals. Like I said before, we are not magicians.
"Fall 7 Times, Stand-up on 8". Each time we fall, we experience and become wiser until we rise again. The priority here first is to make each member stronger and resilient to the sudden course of changes. Stronger members will sustain, and also make TAFI and the community stronger.
Rapidly advancing technology has brought about the need for drastic changes at very short intervals. We want to ride the wave from the top. To ensure that we prosper, we must ensure that we have a win-win for all stakeholders of our trade. We have been working on having an Insurance program to safeguard us from the default of Principals. Our proposal to the concerned authorities has been well accepted. We have been working on many thoughts and ideas; thus, we have many things as work-in-progress.
Q. Some thoughts on how can travel associations work in unison for the revival of tourism?
TAFI is already working closely with all the National Associations under the banner of FAITH. Be it with MoT, Ministry of Commerce, Finance Ministry, Niti Aayog, RBI, State Governments, etc. Along with TAAI, we ensured that the Agency Representatives got the Chair at the IATA's APJC. A democratic process was followed which ensures that there is a win-win for all stakeholders involved. Further, we also have had various joint meetings with various Government & trade bodies with a vision for the prosperity of the trade. Over the last two years, we have surely seen more of such unison and bonding between associations.