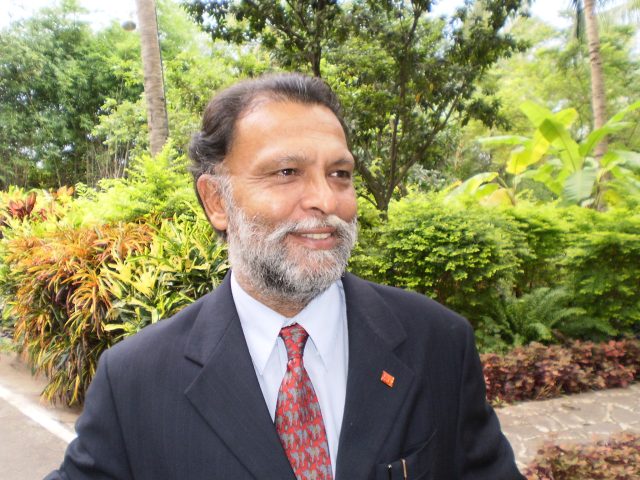 Ajay Prakash, CEO, Nomad Travels and former President of TAFI (2010-12) and his team are confident of winning the elections to be scheduled on July 24 by E-voting. Though Ajay has been lying low for close to almost a decade, he has been urged by many of his supporters to contest the election for the President's post. Several members of the association had been insisting him to take the lead, which showcases the trust of the members in him.
– Prashant Nayak
According to Ajay, TAFI was the premier agents' Association a few years ago. They were extremely proactive in their interaction with IATA, the airlines, the DGCA, VFS, and the foreign missions. Their members still account for over 60 per cent of all air tickets issued in the country.
"An Association derives its strength from its membership and from their belief in the value it brings. The COVID-19 pandemic has brought ticketing and all tourism activity to a grinding halt. This was, or still is, an opportunity to reach out to members as well as to the travelling public with innovative ideas, timely updates, positivity and reassurance. Sadly, this communication has been inadequate." says Ajay.
For Ajay, the motivation to contest for the President's post which he describes in two words – "My Team." He explains, "I had hung up my boots nine years ago, having given nine years of my life and time to TAFI – as Chapter Chairman of Western India, as National General Secretary for two terms and as President from 2010 to 2012. We have had no real election in TAFI from 2012 until now – it was just a case of the same individuals interchanging positions and continuing on the Managing Committee. Along with many other members, my team members, too, were frustrated with this situation – which looked rather like a game of 'musical chairs!" They formed the team and then approached me to stand for President. Over the last one year, ever since the TAFI elections scheduled for Sep 2020 were deferred without any explanation – I had been receiving calls from members across the country, urging me to contest, but it was the fervent zeal of my current team to rejuvenate TAFI which finally convinced me to throw my hat into the ring."
The new team's motto is "Rejuvenate TAFI." Their team comprises dedicated members who have demonstrated their commitment to TAFI. Rani Bachani and Kamal Ramchand (their candidate for VP) were part of the MC when Ajay was President; Anil Kalsi was the Chapter Chairman for Northern India; Moiz Abbas (their candidate for Secretary) and Hitank Shah (candidate for Treasurer) were members of the current MC who chose to opt for a meaningful change. Other than them, Seeraj Sabharwal (Chapter Chairman, Karnataka), Lalith Jain (Tamil Nadu), Rai Achal Krishna (Delhi NCR) are persons with the highest integrity and who share the vision of a resurgent TAFI.
When asked, If elected, and about the priority or focus areas he will be working on for the benefit of the members, Ajay shares, "Any Association is only as strong as its members and the first thing we need to do is to win back the faith of our membership, whose numbers have been sadly declining – even as the number of IATA agents goes up! We need to communicate more frequently with our membership and to function more transparently. The Chapters and the lay members need to feel a sense of ownership of the Association. Decisions cannot be taken behind closed doors anymore. Our priority thrust area will be empowering our membership at the Chapter level through greater transparency and consistent communication while educating them on the new imperatives in the next normal; leveraging technology to create innovative solutions, revisiting the Agent-Airline-IATA relationship to forge a more equitable work environment; working closely with other associations and FAITH in order to create a powerful lobby for the industry and increasing our interaction with the MoT and MoCA."
Unlike other industries that have created powerful lobbies, the travel and tourism industry has failed to make this transition. "FAITH was created with a vision to evolve into a powerful lobby. Until we can get beyond the individual egos and work in harmony, we will be on a slippery slope. The current association Presidents are all extremely articulate and committed to the good of the industry; hopefully, we shall work together and achieve greater synergy," concludes Ajay.