Singapore Tourism Board, Singapore Airlines (SIA), and Scoot recently held an Industry Appreciation Gala night to thank and recognise their travel partners for the strong recovery of Indian visitors to Singapore in 2022. The networking event was held on January 17, 2023, at Bo Tai Switch, Shangri-La Eros Hotel in New Delhi.
In 2022, visitor arrivals were driven by strong demand from Singapore's key source markets, led by Indonesia (1.1 million), India (686,000), and Malaysia (591,000). Tourism Receipts (TR) reached $8.96 billion between January to September 2022. The top TR-generating markets were Indonesia, India, and Australia, which contributed $1.1 billion, $704 million, and $633 million in TR (excluding Sightseeing, Entertainment, and Gaming). 
Speaking at the occasion, Raymond Lim, Area Director, Singapore Tourism Board, New Delhi, thanked the partners for helping them achieve a strong recovery in tourism. He said, "In 2022, Indian visitors to Singapore achieved close to 50 per cent recovery of the level in 2019. With the restart of cruising for international cruisers, the number of Indian travellers cruising with Royal Caribbean and Resorts World Cruises registered very good numbers between May and December. The resumption of MICE events increased in 2022 following the easing of border restrictions and safe management measures. In September, we had two very big M&I groups from India which set a positive and strong signal that the MICE industry was back in action." 
Stronger demand for leisure and business travel contributed to a good year for Singapore's hotel industry as well. Despite the Indian regulation requiring a pre-departure RT-PCR test for travellers from Singapore entering India wef 1 Jan 2023, Lim is confident that this was something we have all managed well in the last few years and should not derail tourism progress in 2023. STB expects the growth momentum of Indian visitors to Singapore to continue this year. 
Also present at the event Kelvin Kwan, Manager – Northern and Eastern India, Singapore Airlines, said, "We had a good year in 2022 with the opening of destination Singapore. We at Singapore Airlines are very confident because of the continued efforts that we've made during the pandemic years. Despite the challenges we've faced, we continue to put a lot of effort into the product and services that we have. We have also deployed more consistent products in terms of seats and aircraft types in India. We remain focused on India because India remains a priority market for Singapore Airlines. We are hoping 2023 to be a good year for the company."
Brian Torrey, General Manager Scoot India, said, "We would like to thank all our trade partners who have supported us all this while. The pandemic was a difficult time for the entire aviation industry but we were able to come out stronger because of our loyal partners. We aim to expand to newer destinations and start operations from more Indian gateways in the future. Through the years, Scoot has remained an affordable way to travel without compromising on safety and comfort. We hope 2023 will be a magnificent year for all of you."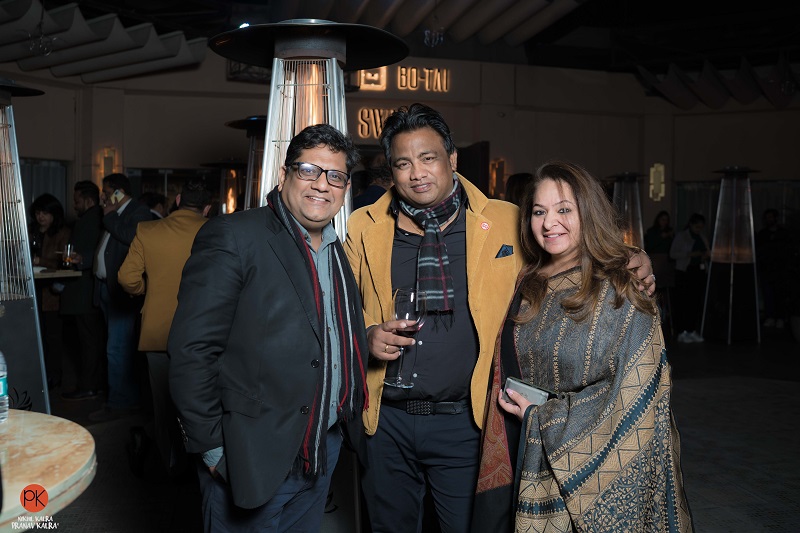 During the event, the three organisations also recognised and awarded their travel partners in appreciation of their contribution towards bringing Indian visitor numbers to Singapore. The Top Tech Partners were awarded to Make My Trip and EaseMyTrip. Top MICE Partners included JTB India and Zenith Holidays. DPauls Travel and Tours and Yorker Holidays Services were recognised as the Top Leisure Partners. Top Business Partners were Yatra for Business and Ebix Travel and Holidays. Emerging stars were FSR Travels and Trackbudget Travel Services.