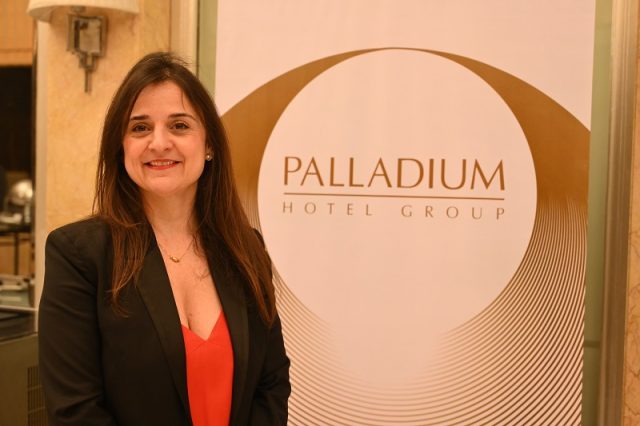 The luxury hotel chain is further adding another 174 rooms to its all-adult property, the Hard Rock Hotel Marbella, in March 2023. The group further aims to reach smaller markets such as Pune, Ahmedabad and Kolkata, among others.
– Imran Khan
Palladium Hotel Group, the Spanish hotel chain, continues to attract Indian travellers with its unique hotels and luxury beach resorts. The hotel company which is actively promoting its various high-end brands in the India market since 2014-15, forecasts that 2023 will be better than the previous year for Indian travellers visiting Spain as there are no visa issues or any COVID-19 related restrictions as imposed earlier.
Headquartered in Ibiza, the hotel chain has exceeded its pre-pandemic turnover by 26 per cent. "Palladium Hotel Group (PHG) has been active in the India market for quite a while now. As compared to the pre-pandemic level, it has actually increased, with the year 2022 definitively being over 2019," revealed Sandra Polo Canudas, Asia and Middle East Commercial Director, Palladium Hotel Group.
According to Canudas, Ushuaïa Ibiza Beach Hotel is the top preference for Indian travellers, followed by Hard Rock Hotel in Ibiza, the Grand Palladium Palace Ibiza and Grand Palladium White Island, and Hard Rock Hotel in Tenerife. The hotel chain is further adding another 174 rooms to their property, Hard Rock Hotel Marbella. The all-adults hotel property located in Puerto Banus will be put open to guests in March 2023. Also, the hotel chain has recently announced the launch of TRS Ibiza Hotel, the adults-only luxury hotel in San Antonio. The beach-front property is known for its premium services, exquisite gastronomy, a butler service and an All-Inclusive experience.
Palladium Hotel Group has announced to add more properties in the years to come. For instance, in 2024, PHG will launch a refurbished urban hotel in Seville, besides opening the first urban hotel Only You in Venice, Italy in 2025. Grand Palladium Palace Ibiza, an over 400-room hotel, is under refurbishment to further soothe the guests' experience and will be put open to guests' in June 2023. After the extensive refurbishment carried out in 2022 at Grand Palladium Jamaica Resort and Spa, renovations will also be undertaken in 2023 at Grand Palladium Kantenah Resort and Spa in Riviera Maya, as well as additional renovation projects in Mexico and Punta Cana during 2024.
The hotel group has an extensive marketing plan in place for 2023 to create a lasting relationship with Indian travellers viz-a-viz with Indian travel agents as well. The group is represented by Global Destinations, a tourism representation company based in Mumbai.
"The first country that we started working in the Asian market was India, followed by the Middle East. With all strategies in place for India, we are targeting, obviously, the FIT, as this is the main segment for us. We are certain to target the MICE market and also the Wedding segment, mostly for Mexico. MICE, we are focused in premium groups of 50 – 70 going to the destinations such as Ibiza, Tenerife and Marbella," adds Sandra Polo Canudas.
"India is an ever-evolving market. We started some years ago, with a focus to widen our reach in major cities like Mumbai, Delhi and Bengaluru. Now we are trying to obviously expand our visibility and reach in potential tier-II cities and would like to meet travel agents in these cities that sell Spain and other destinations where we are, such as Mexico, for example, which is picking up lately. We would like to explore Kolkata, Pune, Ahmedabad and other cities for the Palladium Group Hotel," Canudas added.
Palladium Hotel Group currently operates nine different hotel brands and has 40 hotels located in Spain, Mexico, Dominican Republic, Jamaica, Italy, and Brazil.