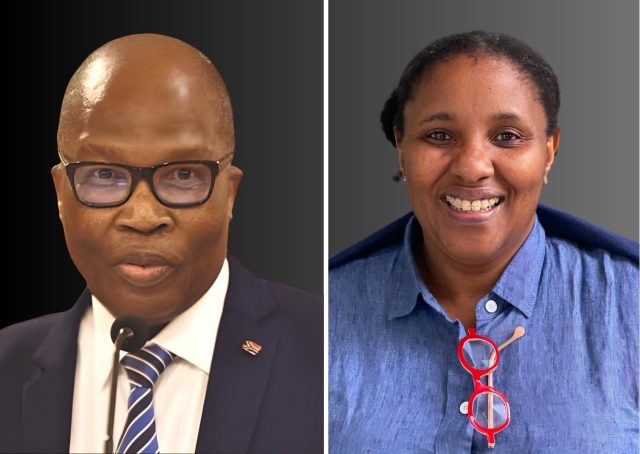 Commemorating the 30-year milestone of bilateral relations between India and South Africa, South African Tourism is set to host a 30-member trade delegation from India at Africa's Travel Indaba 2023. Focused on the growth of the tourism sector, Indaba is the country's largest travel event set to take place in Durban from May 09 – 11, 2023. With about two weeks to go for one of the major tourism events in Africa, the trade show will not only have a fresh look but also promises a packed schedule with an even stronger emphasis on networking for optimising business opportunities for both exhibitors and buyers alike.
The Indian trade delegation will be accompanied and led by the High Commissioner of South Africa to India; Joel Sibusiso Ndebele and Neliswa Nkani, Hub Head, South African Tourism (MEISEA). This marks the first time ever for the High Commissioner to be leading a delegation of this size from India.
Based on the knowledge that tourism can be a catalyst for change and for social cohesion, the High Commissioner to India will be taking this opportunity to speak with strategic tourism stakeholders, including aviation operators, to discuss ease of access and connectivity. He will also be meeting with executive decision-makers from state tourism boards to enhance collaborative efforts to ensure that all South African tourism entities speak with a unified voice. Also on his agenda, will be meetings with representatives in the tourism ministry and members of the parliament to discuss how to make the tourism sector more accessible for SMMEs. Included in these talks are issues on skills development, in particular the culinary programme the tourism department runs. All of this takes place against the background of 30 years of bilateral relations between India and South Africa.
In line with South African Tourism's strategy of entering newer markets, the trade show will witness attendees from tier II and tier III Indian cities along with existing partners. The Indian delegates will also be hosted by provinces for carefully curated seminars to highlight niche offerings and address increased interest for newer regions.
Talking about Africa's Travel Indaba 2023, Joel Sibusiso Ndebele High Commissioner of South Africa to India said, "It is a distinct pleasure to be welcoming our trade partners and the largest ever trade delegation hosted from India to Africa's Travel Indaba 2023. In line with our strategic roadmap, this year we have extended our welcome to trade partners from tier II and tier III cities along with our existing target markets. We hope this initiative will result in further deepening our ties with the Indian buyers and help establish a wider reach in the country."
"I would also like to take a moment and express my gratitude to authorities in South Africa for always having an open ear towards any challenges the tourism board faces and amicably working together with us for solving the same. The immense support and guidance displayed by the South African Government help us deliver to the best of our abilities and stay motivated in promoting South Africa across the world," he added.
Neliswa Nkani, Hub Head – Middle East, India, and South East Asia, South African Tourism said, "This year, we complete 30 years of bilateral relations between India-South Africa, and it is my honour to share this milestone with my trade family. The Indian travel trade fraternity is the backbone of our strategies and plays a crucial role in channelising efforts to promote the destination South Africa amongst Indian travellers. It is their line of feedback, trust and conviction in South African Tourism that has allowed us to introduce curated itineraries for Indian travellers and sell them effectively. More importantly showcase a different South Africa."
"We are ever grateful for their unwavering support and partnership which has been instrumental in propelling our growth trajectory over the years. I am privileged to lead this year's trade delegation along with the Hon'ble High Commissioner of South Africa to Africa's Travel Indaba. We hope to continue this collaboration and reach greater heights every year," she continued.
Owing to its robust recovery efforts in 2022, South African Tourism witnessed a 200% surge in Indian travellers to the country. This year, the tourism board aims to achieve pre pandemic level arrivals. The board is also expecting to witness an increase of 35 per cent in MICE footfalls in 2023. It is worth noting that after the pandemic, India has moved up to become the 6th largest international source market for the country. At present, several stop-over flights fly from India to South Africa, including Emirates, Qatar Airways, Ethiopian Airlines, Kenya Airways, and Air Seychelles.