Mount Faber Leisure Group's highly anticipated new attraction, SkyHelix Sentosa, will open ahead of schedule on December 15, 2021, in time for the school holidays and year-end celebrations. It is Singapore's highest open-air panoramic ride and will be the first carbon-neutral attraction on Sentosa.
Located within the collection of attractions at Imbiah Lookout, SkyHelix Sentosa is an unforgettable gondola ride that reveals breathtaking views as it gently rotates 35 metres above ground along a vertical helix-like structure. Guests will enjoy unparalleled 360° sights of Sentosa and the developing Greater Southern Waterfront while dangling their feet in the air with a cool drink in hand. The ride's apex is 79 metres above sea level, making it one of the highest vantage points on Sentosa.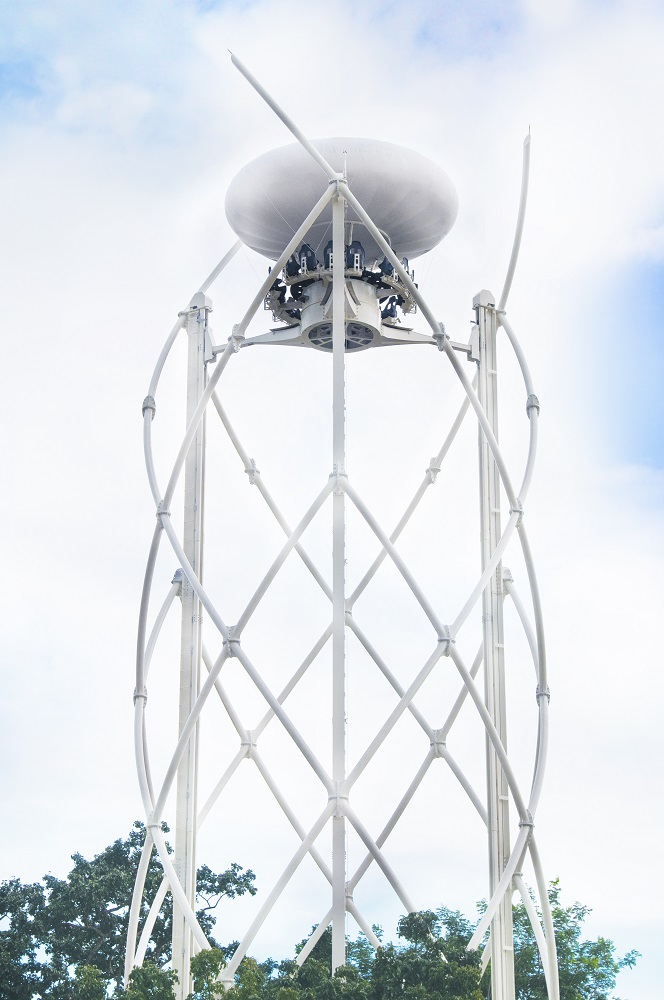 SkyHelix Sentosa is a new landmark within Singapore's evolving tourism landscape. Through the launch of this attraction, Mount Faber Leisure Group seeks to contribute to Singapore's vision of becoming a top sustainable urban destination by developing unique, engaging and sustainable leisure experiences around Singapore's stunning views and beautiful nature.
Buhdy Bok, Managing Director of Mount Faber Leisure Group, says, "As Singapore eyes a long-term goal recovery of its tourism sector, the opening of SkyHelix Sentosa signals a strong message of hope and optimism for the industry and the country. We believe that the panoramic views experienced on SkyHelix Sentosa will uplift and inspire diverse audiences across all age groups."
Thien Kwee Eng, Chief Executive of Sentosa Development Corporation, adds, "SkyHelix Sentosa will be an important milestone as we emerge stronger and better from the pandemic. It illustrates how the Sentosa community has come together to push ahead into the future, despite the challenges of the past year. SkyHelix Sentosa will join a diverse pipeline of new and upcoming Sentosa experiences, including wellness experiences at Oasia Resort Sentosa, an innovative perfumery experience at Scentopia, as well as the island's new lifestyle destination, Southside, among various other exciting highlights. We look forward to welcoming more guests to Sentosa, as we bolster our position as Asia's leading leisure destination."
Jean Ng, Executive Director, Attractions, Entertainment and Tourism Concept Development, Singapore Tourism Board, says, "As international travel gradually resumes, new attractions like SkyHelix Sentosa will enhance our attractiveness and signal to international travellers that Singapore is ready to welcome them. At the same time, it adds to the wide variety of family-friendly offerings that locals can enjoy. STB will continue to work with industry partners to support the development of innovative projects that add vibrancy and diversity to our tourism landscape."