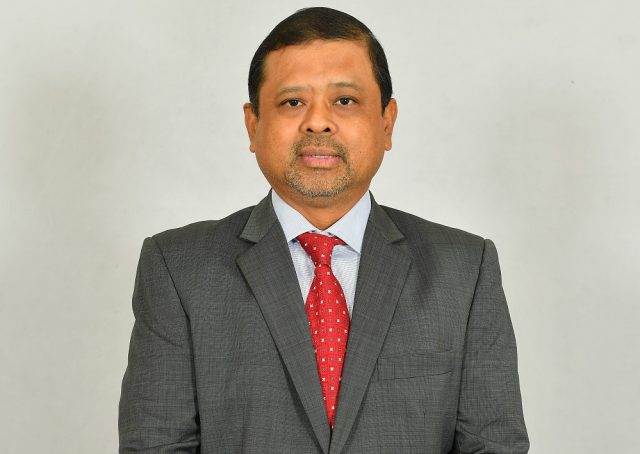 Malaysia finally opened its borders on April 1, 2022, marking the end of travel restrictions to visit the country. Leveraging this new development, Tourism Malaysia conducted its first roadshow in six major cities in India from April 18 to April 30, 2022, after a gap of more than two years. To know more about the current developments, TTJ spoke with Manoharan Periasamy, Senior Director of International Promotion Division (Asia and Africa), Tourism Malaysia.
– Gurjit Singh Ahuja
The six-city roadshow kicked off in Delhi, followed by Ahmedabad, Mumbai, Hyderabad, Bengaluru, and Chennai. Manoharan Periasamy led the trade mission, which included three Malaysia-based airlines, 22 tour operators, four hoteliers, and four product owners.
"This is the right time to be back in India, as the resumption of scheduled international flights from India coincides with the reopening of Malaysia's international borders. Although our overseas offices have always been in constant contact with all stakeholders in India, through virtual conferencing and webinars, nothing compares to meeting with industry players face to face here and telling them that 'We are in Business'. This is the first large-scale overseas roadshow undertaken by Tourism Malaysia since the pandemic. After this, there is ATM and the other events happening, but this is the first overseas initiative to promote Malaysia, despite the Ramadan month," says Manoharan.
India remains and has been one of the top market sources for Malaysia and has contributed 735,309 arrivals (+22 per cent) in 2019. Apart from the objective to instil confidence among Indians to feel safe to visit Malaysia once again, the roadshow aims to provide a platform for the industry stakeholders to rekindle their business contacts and set the process in action to steer the tourism sector back to its former glory between India and Malaysia.
Indian travellers have a lot more to look forward to in Malaysia, with exciting, new value-driven, and action-packed itineraries on the shelf to witness the best and latest on offer. There is so much more to explore after two years, especially the newly opened outdoor theme park, Genting SkyWorld, the refurbished Sunway Resort in Kuala Lumpur, and a magnificent new attraction, the Merdeka 118, the world's second-tallest building. New attractions along with beautiful beaches, exhilarating mountains, and jungles with a plethora of activities will again make a trip to Malaysia, a memorable one.
Since the reopening of its borders, India is on the top four arrivals to Malaysia. The entry procedure requires an RT-PCR test two days before departure and travellers must undergo a professionally administered RTK-Ag test within 24 hours upon arrival in Malaysia. Currently, Malaysia eVISA can be applied online and more than 14,000 seats are offered weekly between India and Malaysia through Malaysia Airlines, Malindo Air, AirAsia, IndiGo, and Air India Express.
MICE and wedding businesses are definitely priority segments for Malaysia to generate numbers. Malaysia's proximity to India, warranting short flying times combined with a deep understanding of Indian sensibilities and competitive pricing, offers an attractive alternative. Malaysia is hopeful that by the coming winter, they can attract quite a good number of wedding and incentive groups. Entry accessibility will also be further liberalised if there are no spikes for the next couple of months. Once the Malaysia-based airlines revert to their full capacity and India-based airlines also add seats, airfares will become more affordable and competitive.
Manoharan further elaborated, "Based on surveys and numerous studies done, we realised that people now want to avoid crowded places. Earlier, everyone wanted to visit the Twin Towers to take a photo, but now they want to explore beyond Kuala Lumpur in smaller niche groups looking for soft adventure and time in nature. Today, we can offer these elements and our operators are ready."
So, although Kuala Lumpur still maintains itself as a shopping and entertainment destination, the tourism board is looking beyond destinations such as Penang, Langkawi Desaru, Kota Kinabalu, Sabah, and Sarawak. For MICE, Desaru offers good convention and wedding infrastructure for the India market. The setup in Desaru is excellent. One doesn't have to worry about hotel capacities. Desaru has Westin, Hard Rock, and Anantara, where each hotel offers an inventory of more than 300 rooms.
The emphasis for the tourism board now is to regenerate the interest in destination Malaysia and get MICE groups and wedding groups back into the country. Many positive inquiries for groups from India ranging between 300 to 500 guests are already underway and these first movers are being incentivised for their business with various add-on benefits in tandem with the hotels, airlines, and attractions.