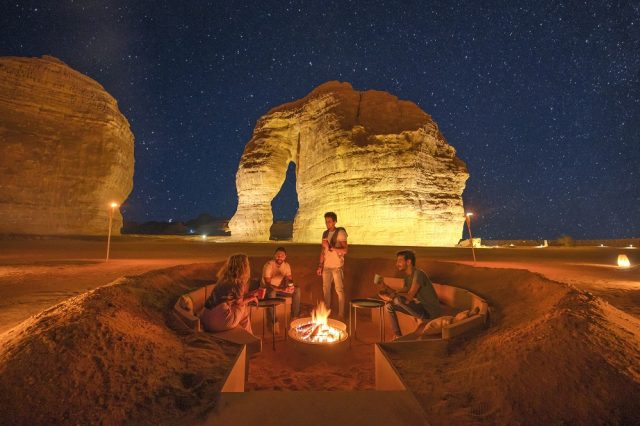 As Saudi continues to open up to the world, the Saudi Arabian government has recognised Covishield as an approved Covid-19 vaccine. Following this announcement, Covishield, produced by the Serum Institute of India, joins the list of eight other approved vaccines including Pfizer BioNTech, Comirnaty, Oxford AstraZeneca, SK Bioscience, Vaxzevria, Moderna, Spikevax and Johnson & Johnson.
Travellers who are fully vaccinated with Saudi-approved vaccines are able to enter the country without having to undergo institutional quarantine. While entry into Saudi is still temporarily suspended for travellers coming or passing through India in the 14 days prior to their arrival into Saudi, the approval of Covishield is a positive development as Saudi prepares to open its borders to Indian tourists.
Indian travellers who have spent 14 days in a country that is not on the list of countries where entry is temporarily suspended immediately before entering Saudi are also permitted as long as they are fully immunised. A negative PCR test conducted no more than 72 hours before departure is a mandatory requirement in all cases.
Saudi first opened to international leisure tourists in September 2019, with the launch of the tourism visa. Between September 2019 and March 2020, more than 400,000 visas had been issued and before the global ban on international travel in response to the coronavirus pandemic, Saudi was the fastest growing tourist destination in the world, according to the World Travel & Tourism Council (WTTC) Economic Impact Report. Welcoming a new era of tourism, as the industry recovers and rebuilds, more than 60 per cent of the population in Saudi has been fully vaccinated, making Saudi one of the most accessible, safest tourism destinations in the world today.