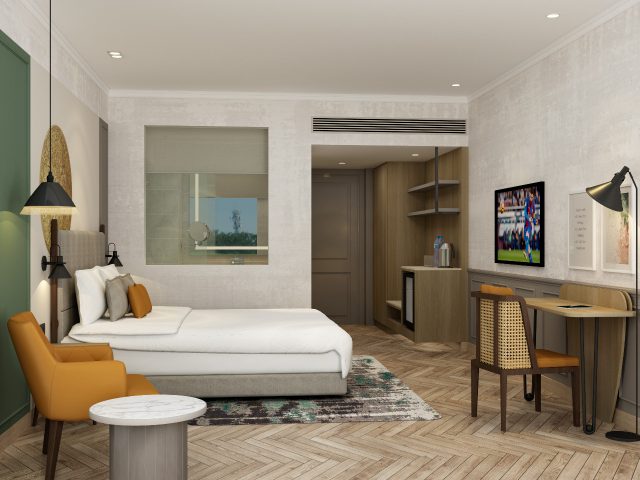 Sarovar Hotels and Resorts has announced the signing of another hotel in Srinagar. This will be Sarovar's second hotel in Srinagar.
Sarovar Portico, Srinagar is scheduled to open in early 2022 and will offer well-a ppointed rooms, modern facilities, restaurant and banquet spaces. The beauty of Srinagar will be well imbibed in the interiors of the hotel while providing all modern facilities, ensuring that your stay is most comfortable. The hotel is located at the Airport Road, Humhama area and is just 4 km away from the airport and 9 km from the bus station and railway station.
Srinagar also known as 'Switzerland of India' is famous for its natural beauty, gardens, waterfronts, and houseboats. It has seen fascinating tourists for centuries with its beautiful picturesque Himalayan backdrop, pristine lakes dotted with houseboats, shikaras, and the majesty of Mughal architecture. Needless to say, the incredibly famous Dal Lake is one of the most favored vacation destinations in Srinagar. Along with this, other must-visit places are Shalimar Bagh, Mughal Garden, Nishat Bagh, and Tulip Garden.
Commenting on the development, Anil Madhok, Executive Chairman, Sarovar Hotels and Resorts said, "We are delighted to be consolidating our presence further in the 'land of lakes and Garden'. It's a significant addition to our rapidly growing footprint in the leisure portfolio and reflects the strong traction the brand is gaining in the region."