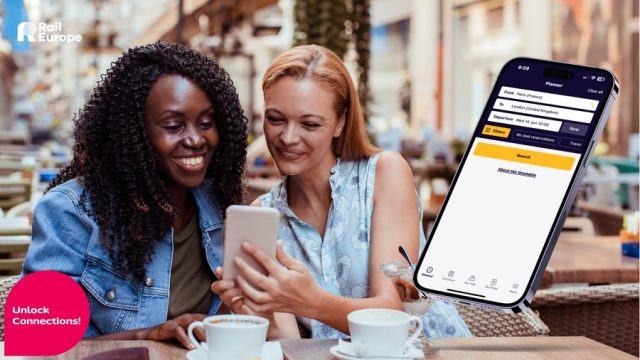 Travel professionals and the whole industry willing to buy seat reservations for their customers holding a Eurail or Interrail pass are now able to do so via Rail Europe's API and B2B website.
The seat reservation that goes with a pass is a valuable asset to its range of products and functionalities, as it offers travel professionals the necessary information to book tickets for their customers holding train passes with ease. With this feature, agencies can quickly determine whether an additional seat reservation purchase is required for specific routes (such as TGV, Lyria, Eurostar, Frecciarossa, among others), and if so, the associated cost. This new offer further enhances Rail Europe's commitment to providing the best possible travel experience and options for its customers.
"The possibility of selling seat reservations for passes greatly contributes to the expansion of Rail Europe and to our mission to make train travel easy. We are now able to provide information about the required reservation type for nearly every train trip within Europe, which extends well beyond only selling train tickets. We are thrilled to offer this fantastic and almost unique feature and can't wait for our partners and customers to make the most out of it," says Björn Bender, President and CEO of Rail Europe.
The seat reservation in addition to a pass holder fare is available for a range of train services across Rail Europe's network. API partners and agencies willing to book seats with Trenitalia or SNCF for their customers using Interrail or Eurail passes can now do it with more flexibility and convenience so that their customers can enjoy an even more seamless journey experience and greater savings on their travel expenses.
Eurail and Interrail passes are the perfect choice to discover the wonders of Europe by train. Rail Europe's trade partners from across the world have been promoting and selling these amazing rail passes for years. Considered as the most popular pass, Eurail Global Pass is seen by many as the easiest way to travel within Europe. It offers unlimited rail travel across 33 destinations in Europe, giving you an absolutely unique travel experience and an in-depth knowledge of European culture.