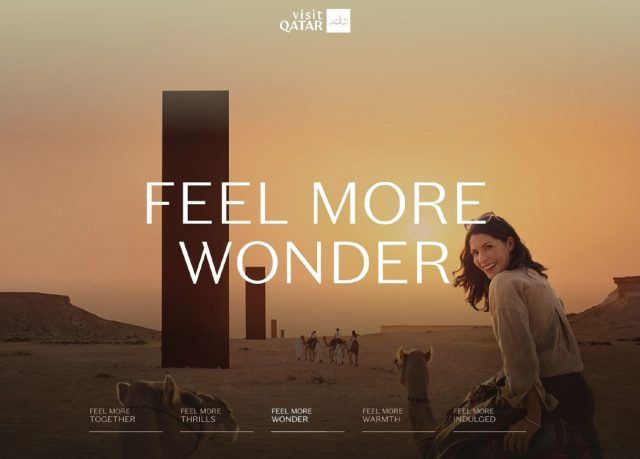 Qatar Tourism is launching a new global brand platform and international advertising campaign under the banner of "Feel More in Qatar", as the destination prioritises emotional connections and family-friendly activities and experiences.
At the centre of the through-the-line campaign, which launches early December, is the new TVC which focuses on a family experiencing a breadth of emotions during their stay in Qatar. The TVC will air from early December across global networks and local TV stations in 60s and 30s formats.
The campaign will be present in 16 countries and will also include extensive outdoor and online advertising on social media platforms, including Facebook, Instagram, and Snapchat, and digital platforms including YouTube and the Google Display Network. The campaign will be brought to life further through selected print advertorials. A revamped brand website, www.visitqatar.com, will also see the content available in nine languages: Arabic, Chinese, English, French, German Italian, Russian, Spanish and Turkish.
Chairman of Qatar Tourism and Qatar Airways Group Chief Executive, His Excellency Akbar Al Baker, said, "We invite people to visit and discover the heart and soul of Qatar. A country where visiting families feel more together, couples feel more connected, and friends feel more fun. Our new global campaign evokes these emotions which traveller will feel when they explore Qatar's fascinating heritage, natural beauty, and range of experiences to choose from."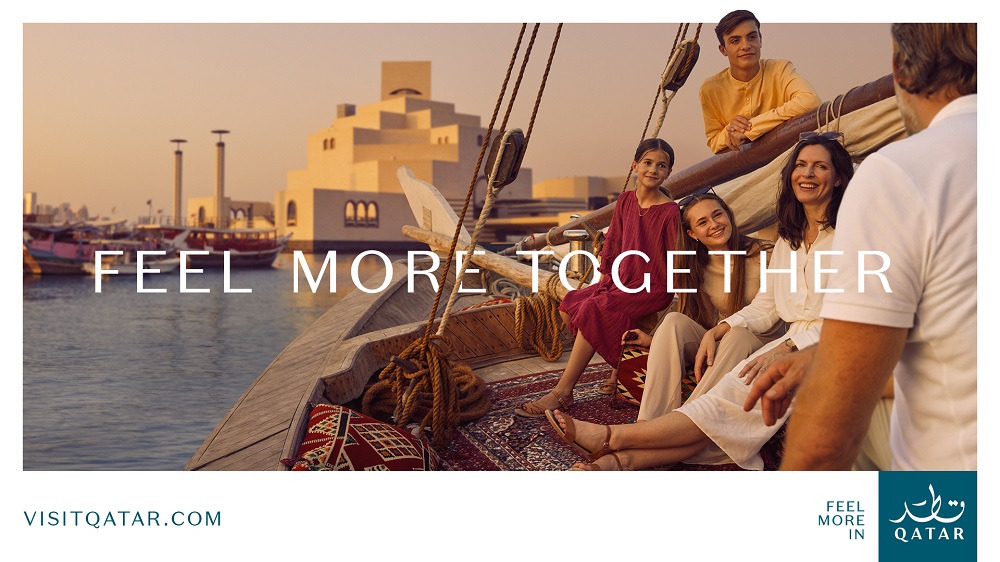 "Feel More in Qatar" will see three engaging animated local characters introduce a family to the breadth of emotional experiences they will have in Qatar, as well as the country's renowned hospitality and warm welcome. The characters – Shaheen the falcon, Maha the Arabian oryx and Lulu the hawksbill turtle – represent Qatar's iconic wildlife and guide the family to discover the heart & soul of Qatar; a destination that blends cosmopolitan modernity and stunning landscapes with Arabic tradition and culture.
Also, as part of the "Feel More in Qatar" brand platform, the 'No Football. No Worries.' campaign will launch on November 15, featuring the legendary Italian footballer Andrea Pirlo enjoying the range of different adventures Qatar has to offer. From sandboarding down the desert dunes of the Inland Sea, soaking up the culture in the Museum of Islamic Art, to kitesurfing at the country's new Fuwairit Kite Beach resort, the campaign aims to show there is much more to Qatar than football.
The "No Football. No Worries." campaign will launch with TVC, digital ads, PR, and social media support across YouTube, Facebook, Instagram, and Snapchat.
Following "Experience a World Beyond", "Feel More in Qatar" will drive the country's tourism goal of welcoming more than six million visitors annually by 2030.