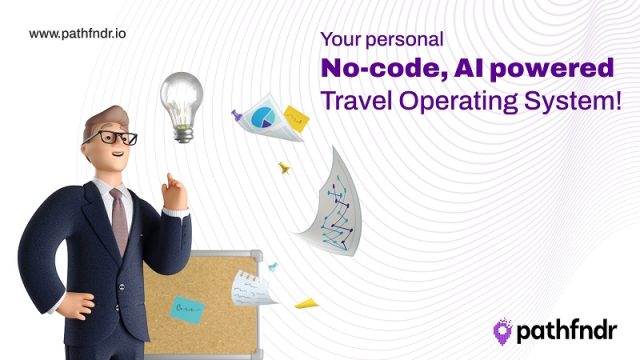 Pathfndr – The No-code, Artificial Intelligence-powered Travel Operating System, today announced the launch of a slew of innovations for travel advisors across the globe. AI for everyone in travel has been built around the philosophy of open data for everyone and this announcement marks an important step towards our goal of harnessing the power of data to improve businesses, especially post-COVID-19 travel era.
Announcing the latest innovations for travel advisors, Pathfndr – Founder and Chief Executive Officer, Varun Gupta, said, "The core of our business is the Intelligent Dynamic Packaging and more generally, intelligent recommendations for destinations unknown. We've built it with 15+ algorithms that are in a constant state of evolution, covering 40 million routes and scouring over 100 TB of data across the globe. With the addition of new hotels, currently, we have close to a million hotels and airfare inventory of 750+ airlines including 180 LCCs, NDC and Non-NDC Airlines, especially SOTO fares spread across 80+ Countries. The Book Now Pay Later feature launched recently for the hotels has been well received by our partners, wherein the payment is not locked until the cancellation time. We have embarked on a massive content-led digital marketing in select markets and buoyed by that success, we'll be starting the same as well in other English-speaking markets over the next few months. We have launched our mini-CRM which can allow travel advisors to reach out to current, past and also new customers seamlessly and bring them to the travel advisor's fold again."
Commercials are based on features of Intellectual Property, Product Inventory, PersonaliSation Options, Onboarding & Service & Operations Control. The monthly subscription plan for Pathfndr Lite starts at as low as USD 14 and Pro plans are USD 79. Coupled with attractive discounts for paying annually (25 per cent discount), this makes this an irresistible offer for the valued global travel advisor community. The entire booking engine comes with dynamic real-time inventory, prices, payment gateway and last-minute availability. No initial investment and no long-term commitment. Pay as you use!