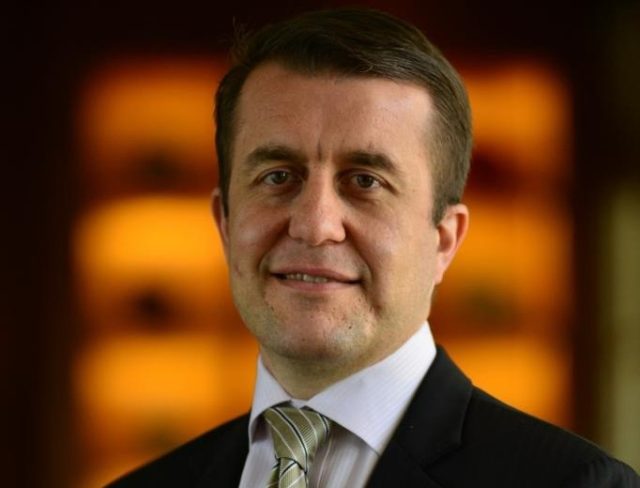 Nestled in the nature reserve of Bel Ombre in Mauritius and 45 minutes from the airport, the Outrigger Mauritius Beach Resort encourages guests to 'Escape Ordinary' with Outrigger Signature Experiences, which reflects one of the most exotic and diverse cultures of the Indian Ocean. Cyrille Carmona, General Manager, Outrigger Mauritius Beach Resort, shares more about the property while aiming to build a strong Outrigger brand presence in the India market along with Global Destinations, its sales, and marketing arm in India.
– Prashant Nayak
Cyrille Carmona is a goal-oriented leader with experience in all aspects of hotel administration, including front-of-house, rooms division, food & beverage, and revenue management. Since leading Outrigger Mauritius, they have developed it as a family-friendly resort, a home away from home with spacious rooms, acclaimed food, and beverage, and tailor-made service.
Perfect for families and couples, groups, and MICE, the stunning deluxe property with 181 sea-facing rooms, suites and villas offers a breath-taking beachfront location overlooking a postcard-perfect turquoise lagoon in the south of Mauritius. Speaking more about the USPs of the resort, Cyrille says, "We are in the beautiful south of Mauritius, surrounded by national parks, forest reserves and marine conservation areas. Apart from nature, we are in the ideal location to discover the Le Morne Brabant and Old Grand Port heritage villages, which were both voted among the world's best villages by the UN World Tourism Organization. Our other USPs include great MICE facilities, excellent for families; a kids' centre; and four swimming pools, including adults only. We also have the first-class Navasana Spa. Our highlight is arguably the Plantation Club, a colonial-style restaurant and pool retreat which gives a genuine sense of place. It is ideal for small to medium-size upscale events."
In terms of bookings and overall business in the past few months, Outrigger Mauritius Beach Resort has been experiencing a good market mix with bookings coming through OTAs and wholesalers. They have had average to good occupancy since the beginning of 2022. With covid mandates being lifted rapidly in most source markets, they are optimistic for a continued and substantial bounce back.
Regarding the MICE business, Cyrille feels that the demand for the sector will take more time as it requires a continued and stable operating business environment and for national and international supply chains to get back to normal. So, it's not a surprise that leisure group requests are coming back first.
At Outrigger Mauritius Beach Resort, the property offers various venues for events, each one breath-taking with a unique appeal. They can stage events on their magnificent beachfront, in one of the restaurants. Private pre-dinner receptions and cocktails, live entertainment and music, and special theming of venues can be arranged. They have 181 guest rooms and also have a dedicated salesperson to assist the event from start to finish.
"Before the pandemic, the focus for MICE was South Africa, Reunion and the French market. Now our focus has shifted more to the India market and South Africa. India is important to us – leisure, wedding, corporate and MICE. The hotel has a dedicated Indian Chef with an Indian corner in our premier restaurant. We work in collaboration with the local DMCs and our representative in India to deliver experiences that Indian customers prefer. Our expectation from India is for a modest comeback in 2022," explains Cyrille.
Cyrille further adds, "For the India market, Outrigger Mauritius has been taking part in virtual shows to promote our offering. We've been following up with flyers, sales calls and meetings with our local DMC. We've also generated new collateral that gives a full 360-degree picture of the property."
As an established tourism destination, Mauritius has good air connections via Air Mauritius, Emirates, Turkish Airlines and Saudia Airlines. Mauritius has developed into a niche 'incentive' destination focused on wonderful beaches and nature, and a diverse cuisine reflecting their multicultural heritage.
On business trends and expectations, Cyrille mentions, "At first, the trend will probably be for small leisure groups and mini-conference groups because of COVID protocols. As COVID recedes, I expect demand will likely come from companies that have done well during the pandemic. We can therefore expect business from big tech, IT-related, and online retail brands and pharma. MICE offerings will have to be built around fast broadband. I also expect MICE programmes to include a lot of 'giving back' community support elements and carbon offsetting and recycling considerations on the environmental side. Happily, at Outrigger Mauritius, with our ongoing Green Seal certification process, we are in an excellent position to satisfy those needs, too."